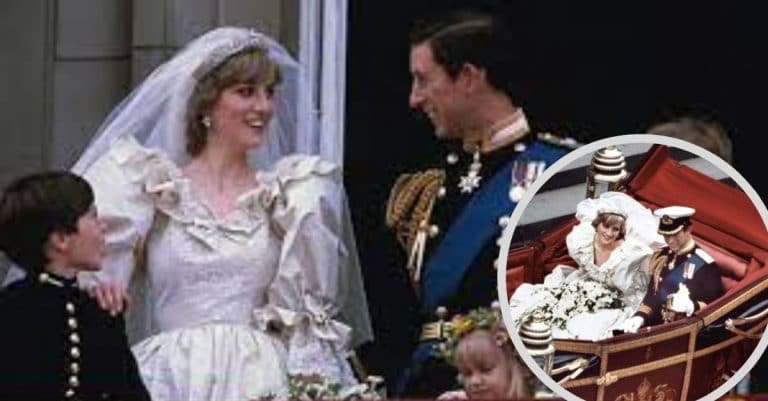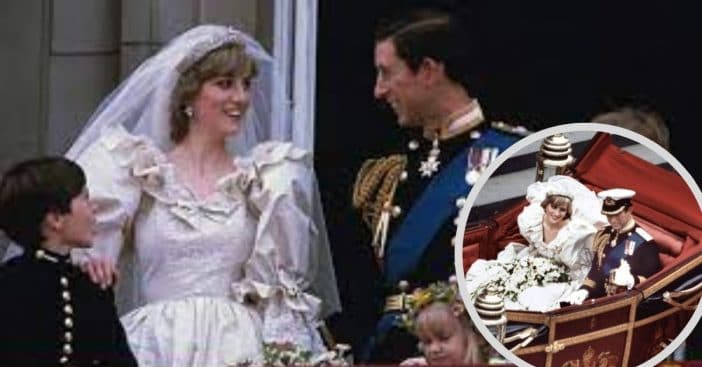 Even after watching some of the most impactful pieces of media, we don't always remember every detail or notice each noteworthy moment. So, when a self-proclaimed "major royals fan" with PureWow watched the wedding between Prince Charles and Princess Diana, she still noted some new details.
The couple wed on July 29, 1981 at a picturesque ceremony at St. Paul's Cathedral that was at odds with the tension that would rear its head not far into their marriage. At the time, though, 750 million people are reported to have watched the "fairytale wedding" of the century. So, what might be gained from returning to this widely publicized event?
Wardrobe malfunctions strike anywhere, even the wedding of Prince Charles and Princess Diana
One of the biggest moments in any wedding is that moment the bride appears bedecked in her flowing white dress, sheathed in a veil, and bearing a colorful burst of flowers as spirited as the ceremony itself. Except, with Charles and Diana's wedding, Diana almost went out without hers.
RELATED: Princess Diana's Life From Fairytale Beginnings To Tragic Twists
In fact, the whole event was a series of wardrobe malfunctions. Keen eyes have noticed a splash of perfume that left a spot on her dress for the historic occasion. Maybe, the royal fan hypothesizes, nerves from this caused Diana to almost leave her coach and head off into the ceremony without her bridal bouquet. The floral arrangement in question was a combination of orchids, gardenias, myrtle, Mountbatten roses, and more, and it almost didn't get seen, if you watch closely.
Then there's the other potential cause of distraction: her sweeping, 25-foot train that not only had to be crumpled and packed tight into the glass carriage with her and the 8th Earl Spencer, but also had to be managed down the aisle. Managing this train – the longest in royal wedding history – was not a one-person job. Her bridesmaids were first and foremost tasked with stretching it out to its full glory at the ceremony and upon closer inspection, they look understandably distressed. And, upon a rewatch, you can see Charles help out after a couple of footmen struggle with the garment. He then makes sure all of it is out of the carriage.
Some things are universal, like awkward seating arrangements
Note, also, that the 8th Earl Spencer was with his daughter Diana, but not with her mother Frances Shand Kydd. Then, see later during the procession – a bedazzling parade of the royal family members in their ornate carriages. Now, Princess Diana and Prince Charles ride in one carriage after the wedding. They're then followed by the 8th Earl Spencer and Queen Elizabeth II. In a whole other carriage sits Frances Shand Kydd with Prince Philip. Why?
Well, because having the exes together might have just been unnecessarily uncomfortable on so big and anticipated a day. The two had actually been divorced since Diana was seven, so they were both an important part of Diana's being, but not with each other. One rewatch can reveal a surprising, subtle detail that has a whole lot of weight behind it – almost as weight as that train!