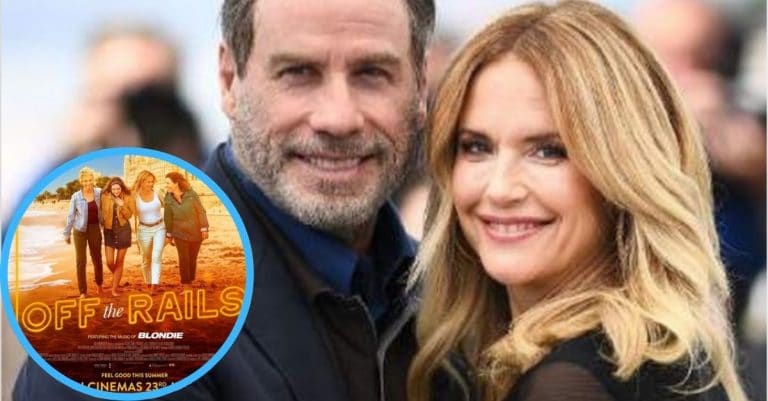 Kelly Preston passed away on July 12, 2020 after a two-year battle with breast cancer, leaving behind her husband John Travolta and their children Ella, 20, and Benjamin, 9. Recently, Travolta took to Instagram to honor her final film role, which came with the 2021 movie Off the Rails.
IMDb summarizes the film, "Now in their 50's, four friends recreate an inter-rail journey across Europe, but this time 18-year-old Maddie is taking her mother's place, fulfilling her dying wish. With lost passports, train strikes and romantic entanglements thrown in their way, they must put old feuds aside to complete the journey within five days and remind themselves that they are still at their peak."
John Travolta celebrates 'Off the Rails,' Kelly Preston's final film
View this post on Instagram
Three days ago, Travolta shared a video to Instagram of "Off the Rails starring Kelly Preston." In the caption, he noted, "Off the Rails is Kelly's last film- she was very proud of it and of all of the wonderful talent that she got to work with in it."
View this post on Instagram
RELATED: John Travolta Talks About His Grief After Losing Wife Kelly Preston
For those wishing to see Preston's final work before her heartbreaking passing, Travolta went on to share, "It is available in UK and Ireland theaters starting this Friday July 23rd" before tagging the film's official Instagram page and that of the Bill Kenwright Productions.
The final endcap to an admirable career and life cut too short

View this post on Instagram
In addition to Preston, Off the Rails stars Jenny Seagrove, Sally Phillips, Elizabeth Dormer-Phillips, Ben Miller, Franco Nero and Judi Dench. Preston herself is one of the three friends, Cassie, tasked with honoring the fourth's last wish, this time with her teen daughter.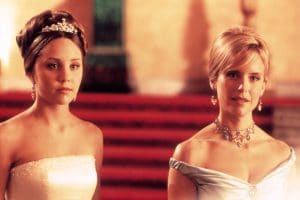 Filming began in February 2019, just months after Preston was diagnosed with breast cancer. When she passed, she'd been married to Travolta for 28 years.
View this post on Instagram
Her acting credits included Jerry Maguire (1996), For Love of the Game (1999), What A Girl Wants (2003) and more.