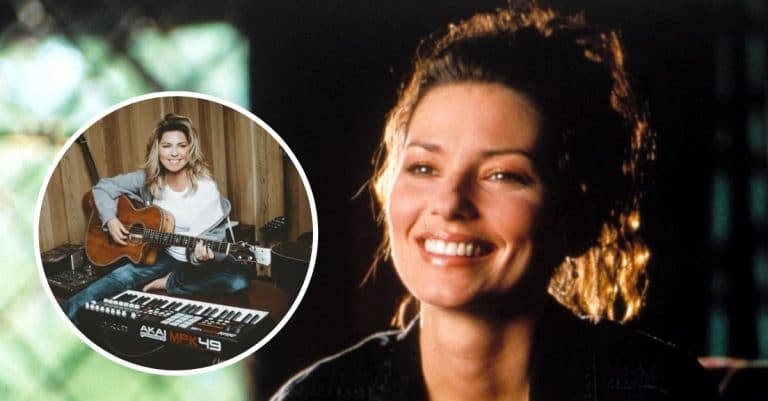 Shania Twain is a busy woman, always working, but managed to have some time to change up her hair. She generally sticks with brown locks, but has recently switched it up and keeps adding more and more blonde. In several of her recent photos, many fans noticed her lighter hair color!
Shania looks gorgeous while promoting her upcoming Las Vegas residency and new music. She promoted the latest episode of her Home Now Radio Show on Apple Music. In the photo, she rocks her lighter hair while holding a guitar.
Shania Twain's hair keeps getting lighter and lighter
View this post on Instagram
She wrote, "Today's #HomeNowRadio show is all about album tracks, b-sides, underdogs – hidden hits! And I wanna know… what's your favourite song from any artist that wasn't a single? Listen on demand, only on @applemusic (link in stories)." Many fans commented about how wonderful her new hair looked.
RELATED: Shania Twain Shares Past Concert Looks As She Announces New Residency
View this post on Instagram
The 55-year-old said that she tries not to worry too much about her looks or aging. She said, "For me personally, I'm sure it's very different for everybody, but I just started with time. Stepping out of battles that I couldn't win. I mean, you know, aging is a battle you can't win. That battle and the focus and energy it takes, is taking up too much space! In my life, my emotional state, my mental state. I've got songs to write. I'm not going to sit around."
View this post on Instagram
She added, "I'd rather dream about songs or dream about other things I want to do in my life, and I want to just daydream."
What a great attitude to have! Shania truly seems beautiful from the inside out.