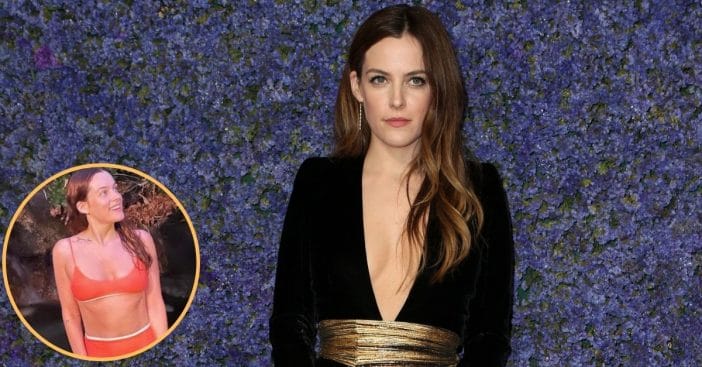 Elvis Presley's granddaughter, Riley Keough, recently shared some photos from her 'adventures' with her friends. Some of the photos included some stunning bikini photos, along with other snaps of her time traveling. One of the photos actually showcased a graphic, bloody photo of what appears to be one of her friend's feet after an accident.
After Riley and her whole family have been processing the grief one year after her brother, Benjamin, died by suicide, people were commenting how happy they were to see her enjoying life again. "It's nice to see you smiling and laughing," one fan comments.
Riley looks stunning in her adventurous bikini snaps
View this post on Instagram
Scroll through the photos above to see all of Riley's 'adventure' photos
Riley recently became a death doula to help others process the mental hardship and emotions that come with the grief of losing someone. One year later, she has opened up about dealing with the death of her brother, who died at age 27 last year from a self-inflicted gunshot. She calls the entire situation of her brother's death "outrageous."
RELATED: Elvis Presley's Granddaughter Riley Keough Looks Just Like Mom Lisa Marie In New Photo
View this post on Instagram
"It's very complicated for our minds to put that somewhere because it's so outrageous," she explains. "If I'm going through a breakup, I know what to do with that and where to file it in my mind. But the suicide of your brother? Where do you put that? How does that integrate? It just doesn't."
View this post on Instagram
Riley also paid tribute to her brother on the one-year anniversary of his death, saying, "Today has been a year without you baby brother. I miss you endlessly every day." The photoset contained throwback photos of the siblings together. Even though she has been clearly struggling with the tragic loss, we're glad to see she's doing better and working through the motions of grief and loss.