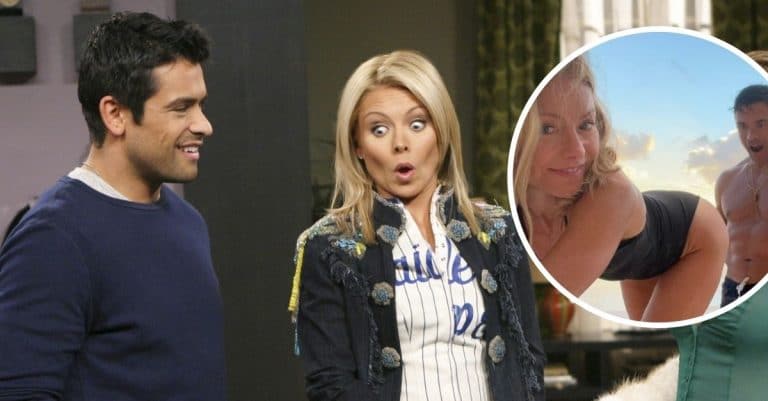 Kelly Ripa and Mark Consuelos are not afraid to share steamy photos on social media! Much to the dismay of their three children, they like to share the love they have for each other with the world. At times, you can definitely picture their kids cringing.
In a new photo, Kelly wore a black bathing suit and leaned toward the camera. Mark looks at her butt with a shocked expression! She captioned the photo, "When the end is in sight……😜" Mark commented on the snap, "Okay🔥🔥🔥♥️♥️♥️" Both Kelly and Mark are 50 years old and recently celebrated their 25th wedding anniversary.
Kelly Ripa posted a steamy photo of Mark Consuelos
View this post on Instagram

Many of their celebrity friends and fans commented on the hot photo! While most people loved the photo, it seems their daughter Lola probably did not. Lola has previously spoken out about her parent's photos and how they are sometimes "disgusting."
RELATED: Kelly Ripa And Mark Consuelos Open Up About 'Old-Fashioned' Marriage Roles
View this post on Instagram
Kelly once said, "I thought you were going to say I shouldn't post thirst trap pictures of your dad," while Lola replied, "That's disgusting. I block that out of my mind. I forgot that you even did that." What do you think of the photo?