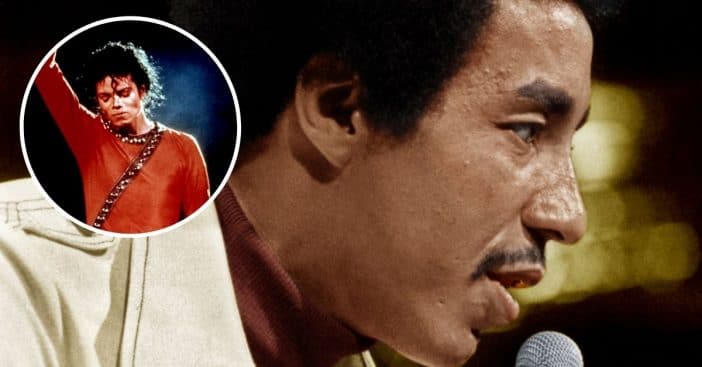 Smokey Robinson is one of the most classic singers out there. When Michael Jackson was young, he performed one of Smokey's hit songs and Smokey was so impressed! When Michael was with the Jackson 5, he performed the song "Who's Lovin' You." The song was written by Smokey and originally performed by his group, The Miracles.
After Michael's death, his autobiography was re-released with a new introduction by Motown Records founder Berry Gordy. He wrote, "When Michael and his brothers Jackie, Jermaine, Tito, and Marlon auditioned for me at Motown in Detroit that July day in 1968, they blew us all away with their incredible talent. Little Michael's performance was way beyond his years. After singing and dancing like James Brown and Jackie Wilson, he sang a Smokey Robinson song called 'Who's Lovin' You' with the sadness and passion of a man who had been living with the blues and heartbreak his whole life."
Smokey Robinson loved Michael Jackson's version of "Who's Lovin' You"
He continued, "I couldn't believe it. As great as Smokey sang it, Michael was better. I told Smokey, 'Hey, man, I think he gotcha on that one.' Smokey said, 'Me too.'" His performance was a key turning point in Jackson 5's career. Just two days after Michael sang the song, the Jackson 5 was signed by Motown Records.
RELATED: One Michael Jackson Duet Became Mick Jagger's Biggest Hit
Reportedly, the song was very important to Michael and was even performed at his funeral service. Rolling Stone reported that 12-year-old singer Shaheen Jafargholi covered the song.
Listen to the version below: