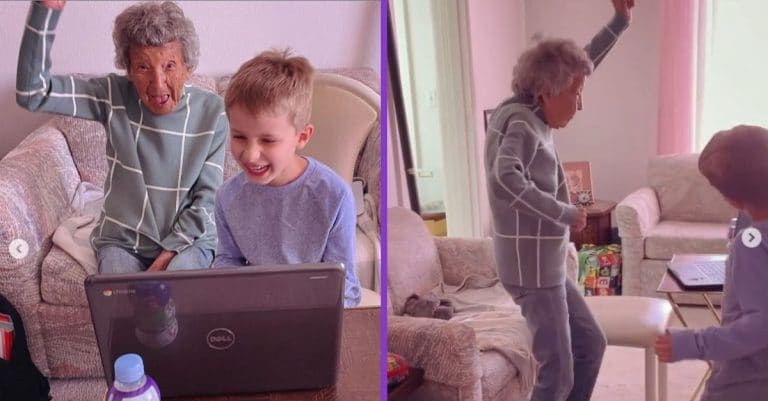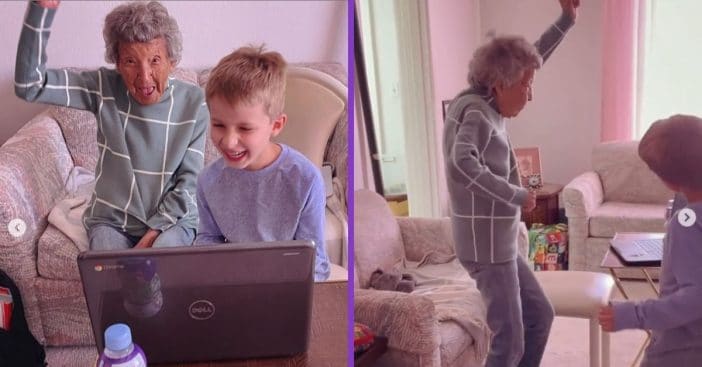 At the age of 102, Julia Fulkerson has a century worth of life to be proud of. But the accomplishments wouldn't end with reaching such a remarkable age. In fact, she can add "internet star" to her resume after she had the chance to participate in her great-grandson's virtual gym class.
With the pandemic, visits between family members had to remain limited until very recently. Fulkerson celebrated the opportunity to safely see her six-year-old great-grandson by joining one of his online classes that guides members through activities that keep the blood pumping. When the video went out onto the net, Fulkerson's fan count leapt just like her doing those exercises.
Julia Fulkerson gets a much-wanted visit
View this post on Instagram
Angela Groch, mother to six-year-old Brody, went with her husband to finally visit his elderly relative. At 102, Julia Fulkerson can boast a remarkable lifespan, but that does put her in the vulnerable population during the pandemic. Fortunately, husband and wife received a vaccine against COVID-19. With the family reunited, they engaged in some exciting bonding opportunities.
RELATED: 100-Year-Old WWII Veteran Becomes 1 Millionth Floridian Senior To Receive COVID Vaccine
Fulkerson, resident of Arizona, joined in for one of Brody's viral gym classes. "Great-grandma was like dancing around and doing the PE exercise," Brody recalled. The six-year-old made introductions between his great-grandma and his first grade class, which gave Fulkerson the chance to join PE after so long out of school.
A viral gym class opens surreal doors
View this post on Instagram
All of the circumstances surrounding the resulting video, which went onto Instagram last week, feel remarkable. But for Angela, the moment impressed upon her even deeper emotions than amusement. "I was cracking up and taking video after video," she explained, "but it was also super surreal just kind of watching."
Good News Movement, a resource dedicated – in their words – to "good news only," picked up the video as well. Across different platforms, Julia Fulkerson's virtual gym class has earned over 400,000 views and counting. For the multi-generational family, it immortalizes a reunion that stood against the odds and rejuvenated tired but enduring love. For hundreds of thousands of viewers, it does much the same with good humor and the helpful reminder that there are stories built purely on goodness still out there. According to KETV, that makes Angela feel all the more thrilled.