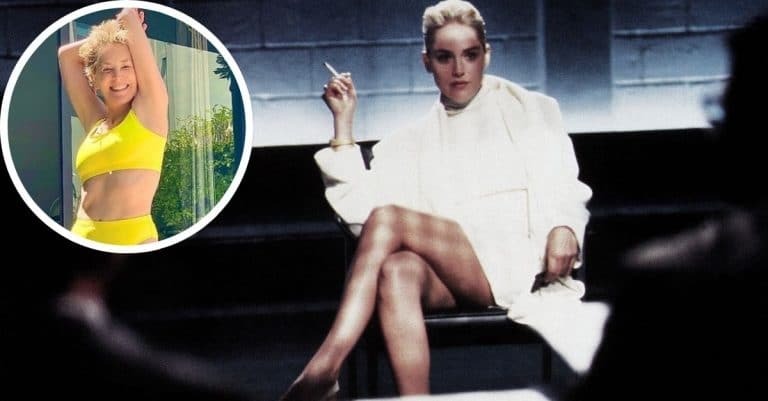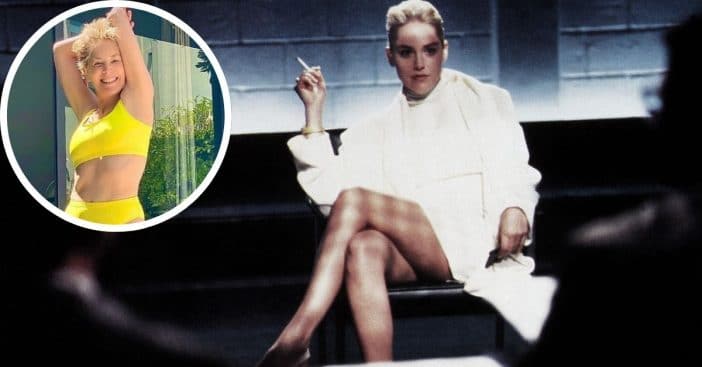 Sunday, June 20 marked the first day of summer 2021 edition and Sharon Stone was all sunshine with her vibrant yellow bikini photo. A week into the official start of beach season, Stone shared the photo on Instagram, where it's already gained thousands of likes.
At 63, the award-winning Basic Instinct actress is still as stunning in looks as her career continues to be. The bathing suit in question, an entirely bright yellow two-piece bathing suit with moderate coverage, shows off her toned body and is perfect for the season.
Sharon Stone shows off bikini body just in time for summer
View this post on Instagram
Stone wished everyone a "Happy Summer" in her June 27 Instagram photo, featuring her showing off a beach body ready to enjoy the season of recreation and outdoor fun. Out barely a day, and the post already gained over 172,000 likes with 4,500 comments praising Stone's enduring stellar looks.
View this post on Instagram
RELATED: Sharon Stone Had A "Profound" Experience After Nearly Dying From A Stroke In 2001
Jamie Lee Curtis commented, "OK…. JUST…. W O W," though in the spirit of the season, the 'o' is replaced by a sun. Vera Wang offered applause and a kiss, which Sheila Drummer contributed to with clapping of her own. Yet another comment notes that even Stone's French bulldog named Bandit, seen standing to the side, appears to know his owner is pretty cool.
Keeping the trend going
View this post on Instagram
Photos like these are per the usual for Stone who has been able to continue her work as a model into her sixties, to which she admits, "I am not only astounded but grateful." Back in November, she offered thanks to everyone who hired me this year" and allowed the dream to continue.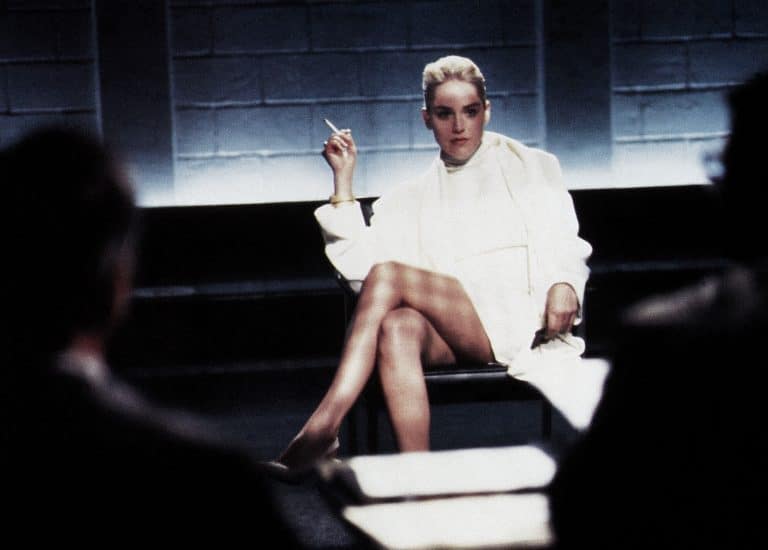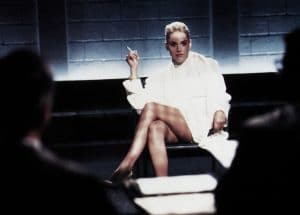 Stone became a sex symbol in 1992 with Basic Instinct where she starred as Catherine Tramell, the film's primary antagonist and femme fatale. Stone didn't sport the yellow bikini look then, but rather a pristine white outfit that's become famous for her poise in it and the power the character exuded as a truly dangerous opponent – and lover – to Nick Curran.