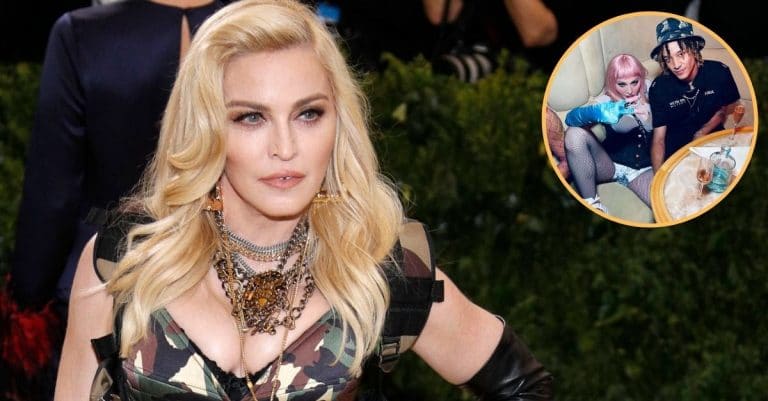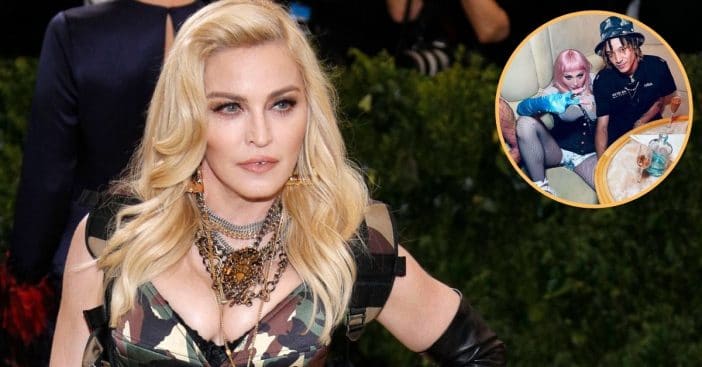 Madonna just posted some photos over the weekend with her 27-year-old boyfriend Ahlamalik Williams. In the photos, the two are all cozied up while at a Pride Month celebration at the Boom Boom Room at The Standard, High Line hotel in New York City.
"Souvenirs from Pride Party at BOOM BOOM ROOM!" she writes in the caption. "So Happy We Raised 150 k for Polaroid Auction." She then thanked everyone who came to the celebration, adding, "And Spreading the LOVE ❤️💛💚💙💜."
See the photos of Madonna with her 27-year-old boyfriend
View this post on Instagram
*Scroll through the photos above to see pictures of Madonna with her boyfriend* 
Madonna was first seen with Williams back in 2019, but the two have remained fairly private with their relationship. He also appeared at two events with her last year, including her 62nd birthday celebration and her mini family reunion at Thanksgiving. He's also made some appearances on her Instagram for other reasons, including a tribute to him on his birthday.
RELATED: Madonna Poses In Her Underwear To Celebrate Big News
"Happy Birthday My Love……💜💜💜," she writes at the time. "Thank you for opening my Eyes. How Can I explain how i feel ? Lets get Unconscious."
View this post on Instagram
Madonna also posted tons of pictures of them together in honor of Valentine's Day this year. "Been around the World with my Valentine this Year……… Oh what a Beautiful Trip. ♥️. Happy Valentines Day Mr. Williams," she writes.
View this post on Instagram
When the couple emerged in 2019, Williams was actually a backup dancer on Madonna's Madame X Tour at the time. This past weekend was their most recent public appearance together, as Madonna hit the stage around 1:30 a.m. to perform two of her hit songs, "Hung Up" and "I Don't Search I Find."