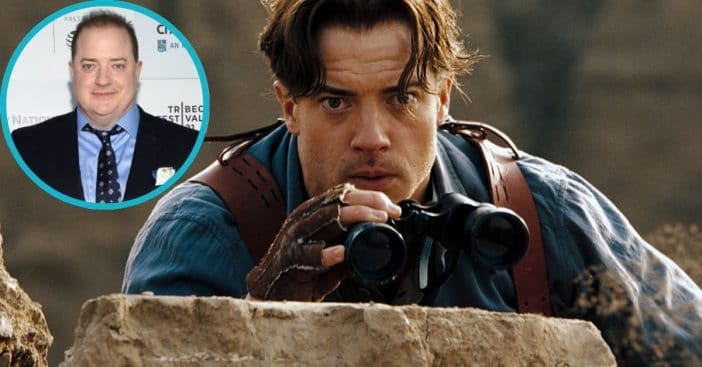 When people picture Brendan Fraser, it's usually firing a gun at resurrected mummies or gallivanting in the jungle. But for the movie The Whale, he played the role of a reclusive teacher struggling to reconnect with his daughter, and Fraser had to gain 600 pounds for it.
Fans got to see Fraser again when he attended the premiere for his latest project, No Sudden Move, at the Tribeca Film Festival. There, fans saw the effects of what many believe is the demands of the role for The Whale.
Brendan Fraser makes new appearance after 600-pound weight gain
This is Brendan Fraser's year pic.twitter.com/H0qkyHsJXh

— Mama Sadie. The Seal connoisseur (@bloodbornepro) June 20, 2021
Over the weekend of January 18-19, Brendan Fraser attended the Tribeca Film Festival, which began in earnest back in the first week of June. Fraser, 52, hit the red carpet for the premiere of his latest completed project, No Sudden Move. The period crime drama is directed by Steven Soderbergh and produced by Casey Silver. Fraser plays a character named Jones.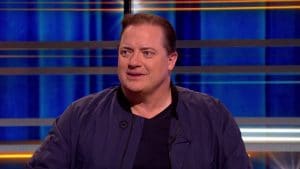 RELATED: Will Smith Shares Photo Of His Body In 'The Worst Shape' Of His Life
But before even watching the film, Fraser was turning heads with his noticeably different appearance. Viewers on social media theorized it was likely attributed to his next project, The Whale, which calls for Fraser's character to weight six hundred pounds. For the occasion, Fraser donned formal wear in the form of a black suit, pale blue dress shirt, and navy blue tie with a gold diamond pattern.
Fraser is always a welcome sight for fans
When his fans saw Fraser in preparation for his 600-pound role, they responded with support. One comment on a post outlining the transformation stated, "2021 Brendan Fraser is without a doubt my favorite Brendan Fraser." Others simply celebrated getting to see Fraser again, with comments such as "I miss Brendan Fraser" and "As a 90's teen, I have a serious soft spot for Brendan Fraser. I hope he's healthy and happy."
Charlie, his Whale character, will be very different than the charismatic Rick from The Mummy, who managed to win over many allies. Charlie lives in a Mormon area of Idaho and is having a lot of trouble reconnecting with his 17-year-old daughter after he comes out as gay. Fraser is certain to put a special and memorable spin on this role, as with all others!
Principal photography ended on April 7, 2021 and entered post-production later that month.