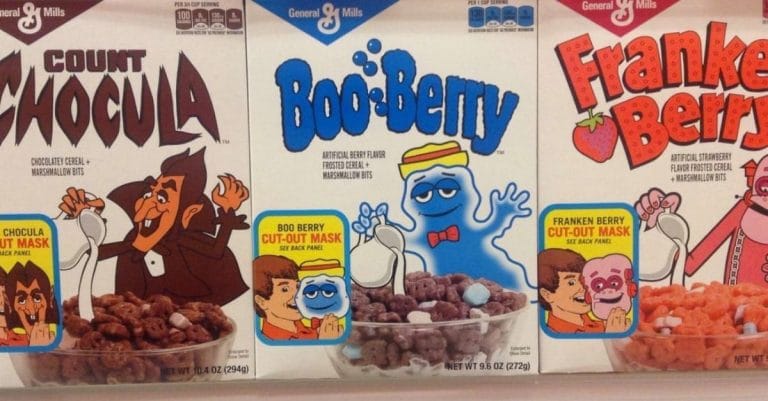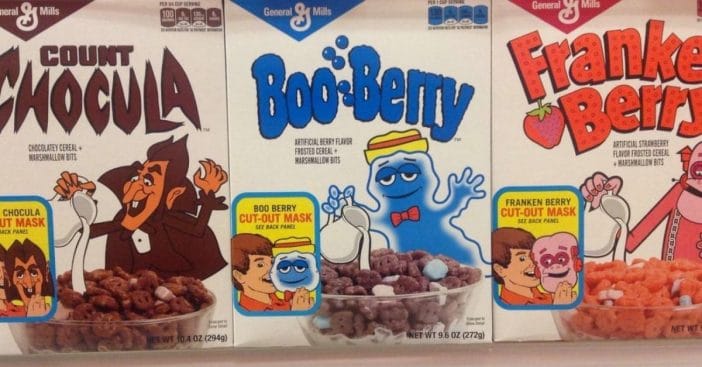 General Mills has been making cereal spooky since 1971 when Monster Cereals such as Count Chocula and Franken Berry appeared on store shelves. Other popular spooky cereals include Boo Berry, Yummy Mummy, and Fruit Brute. Now, in celebration of the brand's 50th anniversary, they will be releasing a Monster Mash cereal.
The Monster Mash cereal will include all the Monster Cereals in one box for the first time ever. This includes Count Chocula, Franken Berry, and Boo Berry. Yummy Mummy was discontinued in 1992 and Fruit Brute was discontinued in 1982.
Keep an eye out for the new Monster Mash cereal!
The new cereal mashup will be hitting stores around Halloween, the same time that these spooky cereals would appear individually in stores. The exciting part is that, even though two of the spooky cereals have been discontinued, the Monster Mash will include flavored marshmallows and cereal pieces from all five classic cereals.
RELATED: Do You Remember These 10 Sugary Cereals From The '50s?
https://twitter.com/cerealouslynet/status/1391384375305060357
A preview of the box showcases the original retro designs of the monsters instead of their modern, updated looks, so fans of the cereals can enjoy a bit of nostalgia with their breakfast. It will be limited edition, so be sure to keep an eye on it so you can get yourself a box!