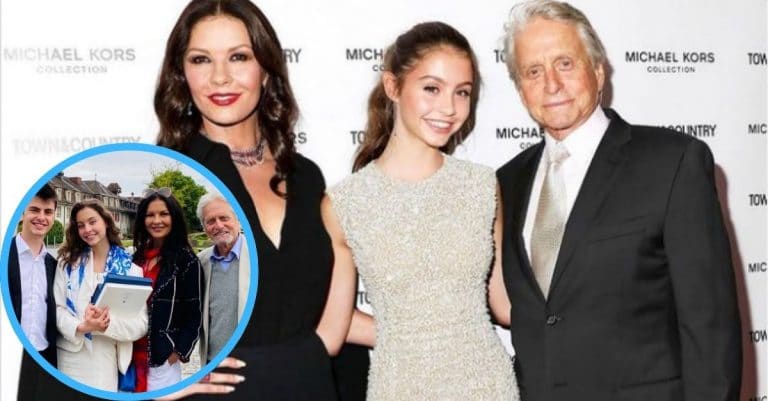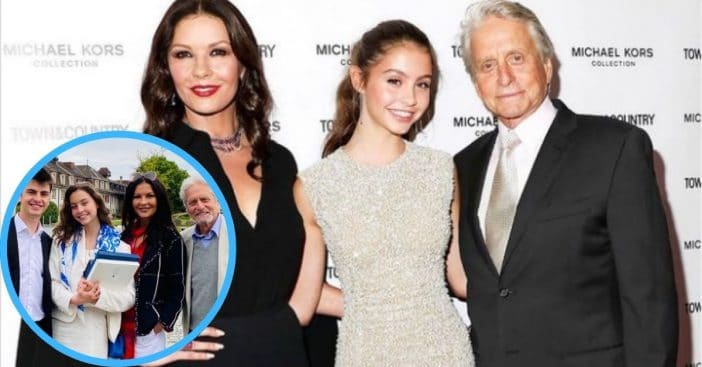 It's official! Everyone throw your caps to the class of 2021, featuring new high school graduate Carys Zeta Douglas. Carys passed the big milestone on Friday, an occasion marked by many celebratory posts from many of the Douglas family members.
Evident in each post is the pride felt by Carys' family members, especially proud parents Michael Douglas and Catherine Zeta-Jones. It's been an uncertain last few months – even years now – for students around the world, both for classes and celebratory occasions such as this, but this is one class who had a chance to enjoy their big academic victory.
Carys Zeta-Douglas graduates high school
View this post on Instagram
On Friday, it became apparent the day would be no ordinary start to the weekend, but the end of high school life for Carys Zeta-Douglas and the start of a whole new stage in life. Carys and her family feature prominently in several photos shared that day marking her graduation from high school.
View this post on Instagram
RELATED: Michael Douglas Looks Identical To Daughter Carys In Old School Photo
In one post written by proud father Michael Douglas, he shared a photo of himself and wife Zeta-Jones, daughter Carys, and son Dylan, 20, on the day of Carys' graduation. He captioned the photo, "Congratulations to Carys and the entire class of 2021! Your Mom and I are so proud of you! We love you so much and we are so excited for your future as the best is yet to come!"
A proud day for the whole family
View this post on Instagram
Naturally, Zeta-Jones also shared her joy and pride for her daughter on this momentous occasion. Zeta-Jones shared a near-identical picture, slightly zoomed in, with a caption reading, "Carys!!! What a proud day as our daughter Carys graduates with honors for her International Baccalaureate! You rock and we love you." Her post ends with several pictures of graduating students, her daughter now among them.
View this post on Instagram
The graduate herself has not as of yet posted anything on Instagram immortalizing the moment; her last post dates back to April 30 honoring her late grandmother, who she affectionately called Oma, German for grandma. However, there was plenty of celebrating going around, with her father having already praised her on her eighteenth birthday back in late April, and her brother Dylan supportively at his sister's side. Congratulations to Carys Zeta-Douglas as she graduates high school!