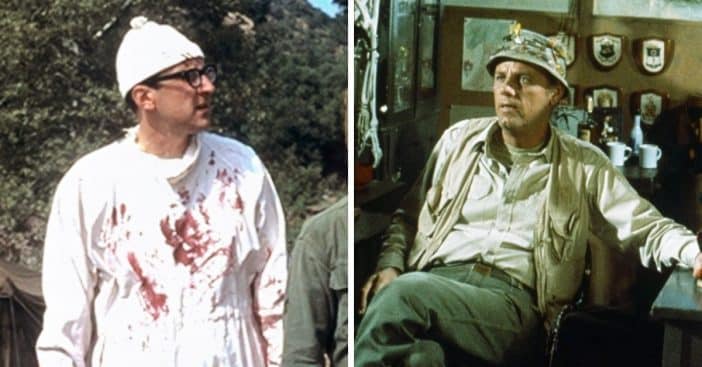 M*A*S*H was both a television series and a movie, so several actors played the same character. For instance, McLean Stevenson played Col. Henry Blake on TV but Roger Bowen played the role in the movie. The odd thing is, both actors died within hours of each other in real life. They both died of a heart attack as well.
Sadly, McLean died of a heart attack on February 15, 1996. Just hours later, Roger died of a heart attack as well on February 16th. While they were on opposite sides of the country, they were both saying goodbye to their loved ones in the hospital around the same time.
Actors who played Henry Blake, McLean Stevenson and Roger Bowen, both died in February 1996 of heart attacks
To avoid confusion, the Bowen family decided to wait a week to announce the death of Roger. They knew the public may be confused since they were both best known for playing the same character.
RELATED: Ten Of The Saddest Moments From 'M*A*S*H'
Even when they were alive, there were other odd coincidences. In 1983, they both starred in separate new sitcoms. Both aired on ABC during the 8:30 p.m. time slot. Both were canceled the same year and the finale episodes aired one day apart.
It seems their lives were always meant to intertwine. RIP McLean and Roger. You are both very missed.