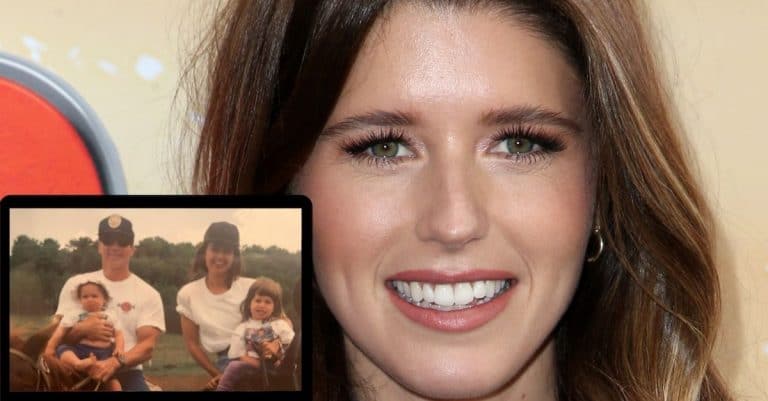 Katherine Schwarzenegger recently shared a sweet throwback photo with her parents, Arnold Schwarzenegger and Maria Shriver, along with her younger sister Christina. "Childhood pictures speak to me differently after becoming a mama," she captions the post, noting she is now a mom to her own daughter, Lyla, whom she welcomed into the world last August with husband Chris Pratt.
"So much love and so much style," she adds. "I would literally wear both of my parents outfits in this picture, today. Love them and my sissy (and my two brothers but they weren't born yet)."
Katherine Schwarzenegger has a lot of love for her parents in old throwback photo
View this post on Instagram
The sweet post comes shortly after Katherine posted a more updated picture with her daughter, her mom, and her sister Christina. "Just some gals enjoying the weather while keeping our SPF high and our faces covered from the sun," she captions the photo. In the picture, Katherine, Christina, and baby Lyla are all wearing hats to cover up from the sunny UV rays.
RELATED: Katherine Schwarzenegger Explains Why She Won't Post Photos Of Her Daughter's Face
View this post on Instagram
Since becoming a mom, Katherine says she has a "newfound respect" for her own mother. "I've always respected her tremendously, but I even texted her this morning because I was woken up this morning at 2 and I had my alarm going off at 3 to get ready for this, and I was just like, 'I can't believe you did this with four children,'" she told TODAY back in March.
"And she does everything so beautifully and gracefully so I always have gained more respect for her," she adds, "but I call her every single day with something, so it's just such a fun experience and a great time so far."
View this post on Instagram
RELATED: Maria Shriver Talks About The Joys Of Being A New Grandmother