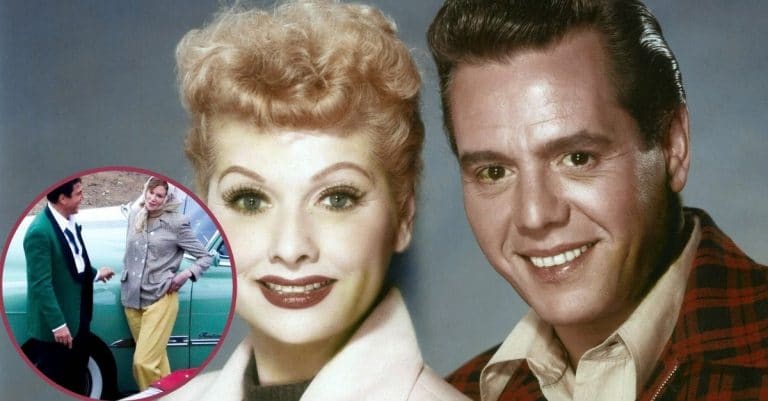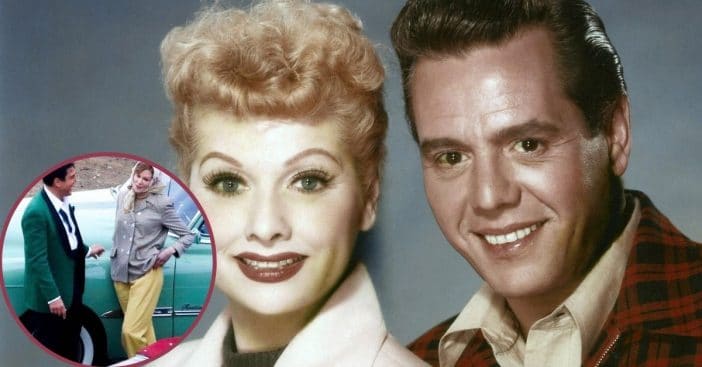 The newest Being the Ricardos film is still in early production, but new photos have already been released from the set! Nicole Kidman and Javier Bardem are taking on the roles of Lucille Ball and Desi Arnaz for the film, and the two have gone through quite the transformation into the iconic '50s stars.
Fans are already taking notice of Kidman's striking transformation, noting that she was taking on Ball's iconic red-orange hair color and drawn-on eyebrows for the role.
Nicole Kidman and Javier Bardem look extremely reminiscent of the legendary '50s couple in 'Being the Ricardos' set pictures
Nicole Kidman and Javier Bardem as Lucille Ball & Desi Arnaz on the set of Aaron Sorkin's 'Being the Ricardos' pic.twitter.com/VbRHcvxIxd

— Film Updates (@TheFilmUpdates) April 25, 2021
In the photos, Kidman is leaning against a turqoise-colored car that looks straight out of the 1950s. She has a scarf around her head, is sporting bright yellow pants, and is seen with a cigarette which is a major nod to Ball; she smoked her entire life and I Love Lucy also sponsored a cigarette brand.
RELATED: Nicole Kidman Talks What It's Like To Portray The Legendary Lucille Ball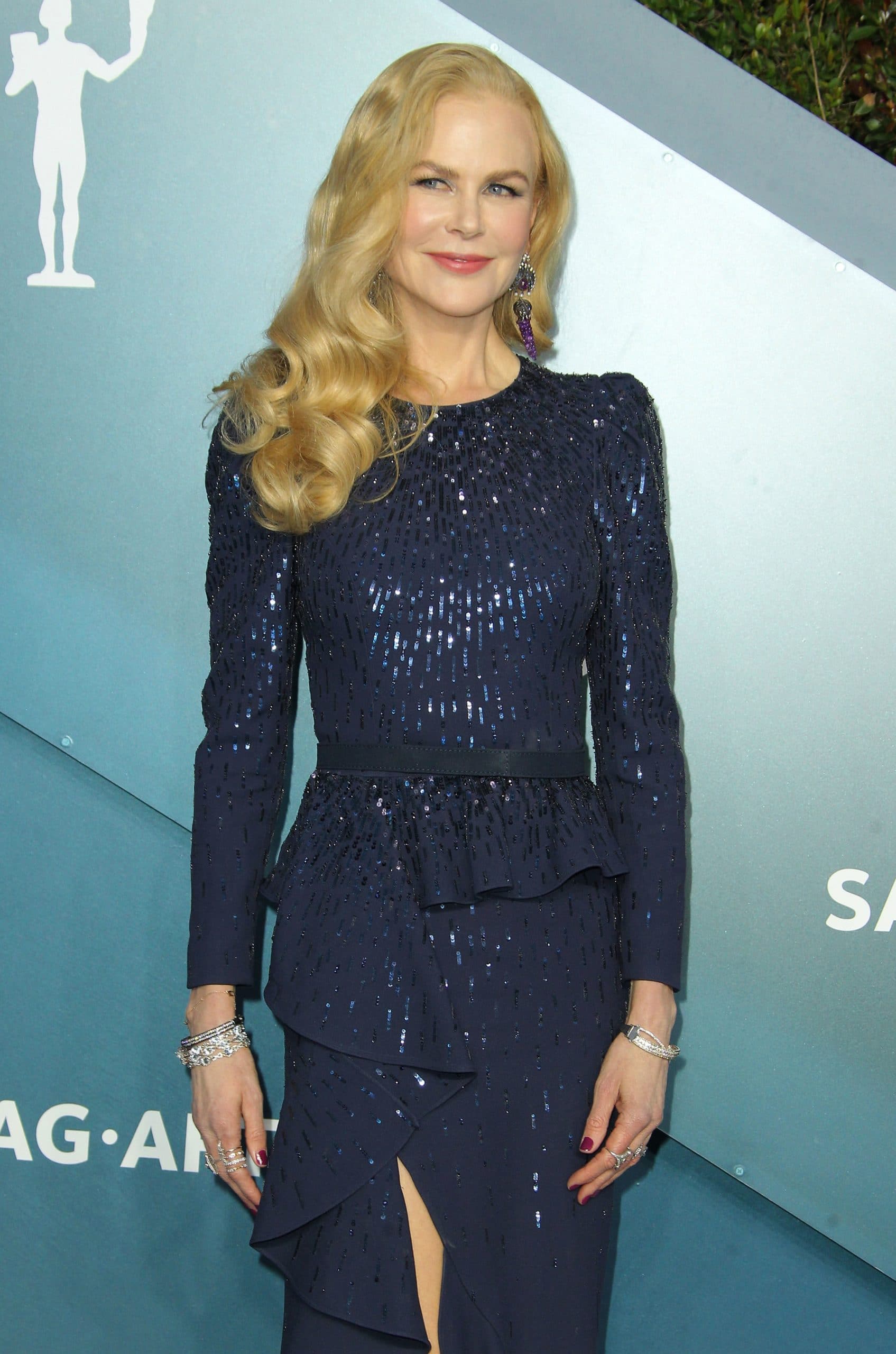 Bardem's fashion statement in the photos is also very reminiscent of the real-life Arnaz. He posed in a forest green suit with an undone bowtie. Aaron Sorkin is both writing and directing the film, and it will be showcasing one specific week of filming I Love Lucy behind the scenes. The film will be focusing mostly on challenges facing production of the show and even touch on their rocky marriage during that timeframe.
View this post on Instagram
Lucie Arnaz, the daughter of the iconic couple, has actually been working very closely with the production of the film, and even defended Kidman being cast as Ball when people were criticizing the casting decision on social media. Other actors in the film include Nina Arianda, J.K. Simmons, Tony Hale, Alia Shawkat, Jake Lacy, and Clark Gregg.