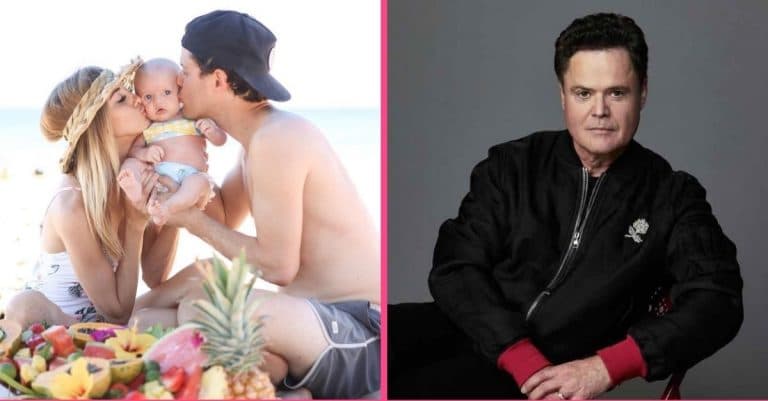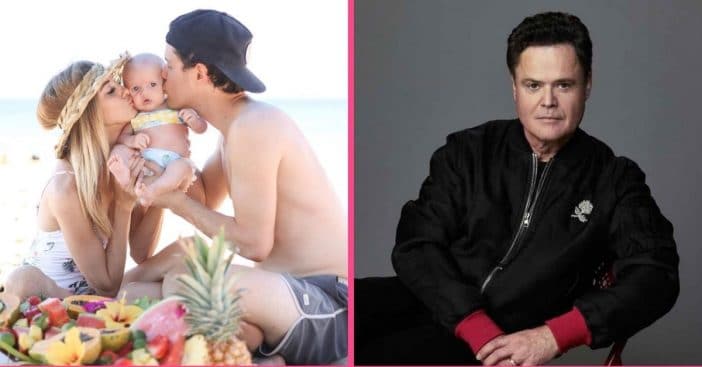 Last year, Chris Osmond, son of Donny Osmond, along with his wife Alta, announced they were expecting a baby girl. Since then, shortly before Thanksgiving 2020, Alta gave birth to daughter Aussie Rae Osmond.
The family has taken to social media to share photos of the newest addition to the Osmond clan. Chris immediately voiced gratitude just in time for Thanksgiving for his wife and newborn baby. The sentiments only continued with Donny Osmond and the proud mother Alta online.
Chris and Alta are the proud parents of Aussie Rae Osmond
View this post on Instagram
Late on Tuesday, November 24th, 2020, Alta Osmond gave birth to daughter Aussie Rae. She and husband Chris had excitedly announced what gender baby they'd be expecting during a gender reveal party earlier that year. Following Aussie's birth, Alta posted a photo on social media documenting the time, Aussie's weight and length, as well as the overwhelming "love and gratitude" both parents felt.
RELATED: Donny Osmond's Son Chris And His Wife Announce The Gender Of Their Baby
View this post on Instagram
As the long holiday weekend descended on America, Chris took to Instagram two days later to bask in the spirit of Thanksgiving, writing, "Today I am overcome with so much gratitude and love for my beautiful family. God has blessed us with an angel on Tuesday. Say hello to Aussie Rae Osmond." His statement goes on, "Just in the last two days she's brought a whole new meaning to life for Al and I. This truly is what it's all about right here!"
View this post on Instagram
On the same day his son posted his big familial announcement, Donny Osmond also posted a family photo of the couple and their new baby – Osmond's newest granddaughter – on Instagram. Osmond captioned his, "Thanksgiving is extra special this year. Aussie is here and she is so beautiful," adding a quote from Stevie Wonder further emphasizing, "Isn't She Lovely."
The family grows
View this post on Instagram
In recent months, the happy couple has had lots to celebrate, all of it centered around the adorable bundle of joy brought into their lives one autumn evening. Alta shared a picture of herself and Chris each giving Aussie a kiss on the cheek, deeming the people with her, "my whole world," adding, "these two loves bring me so much joy. I'm so grateful to Christopher and the man and father he is to Aussie and me. we are beyond blessed to call him ours! happy love day to all!"
View this post on Instagram
Aussie may have arrived upon the eve of Thanksgiving weekend, but Chris saw reason to consider her as something of an early Christmas gift in his December 25th post, wishing happy holidays to all.
View this post on Instagram
Both parents have since bedecked their Instagram profiles with pictures of one another happily doting upon baby Aussie. Earlier in May, Alta shared, "still reminiscing over our arizona trip with some of our faves! we learned that aussie girl doesn't like cold pools and prefers the dry hot heat— just like her mama." The two – three – have a very fun summer ahead of them!