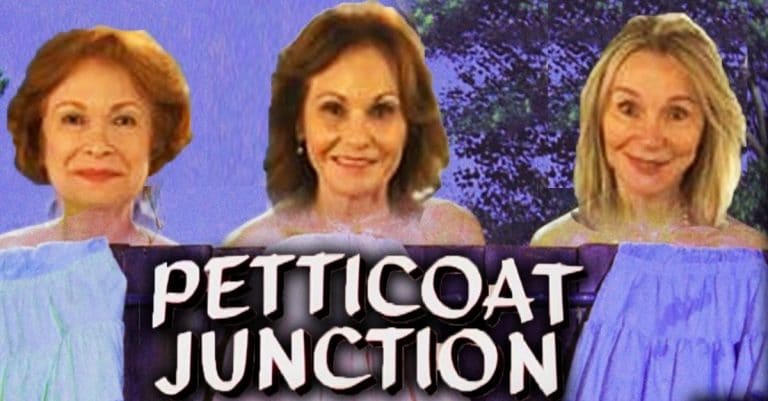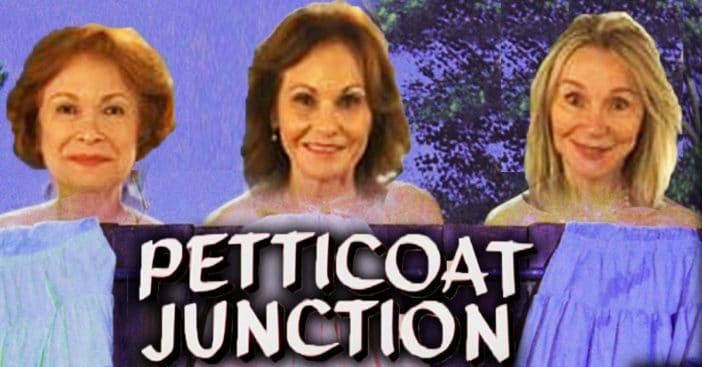 UPDATED 5/10/2022
Forget about your cares, it is time to relax at the junction. Petticoat Junction, centered around a rural family that ran the Shady Rest Hotel. It was just one of the three interrelated rural shows by Paul Henning — the others including its spinoff Green Acres and Petticoat's predecessor, The Beverly Hillbillies. And as such, there were a lot of memorable crossovers that made viewing even more fun. 
Today, we're heading back to the Shady Rest and checking out what the whole gang has been up to since 1970. 
1. Linda Henning (Betty Jo Bradley)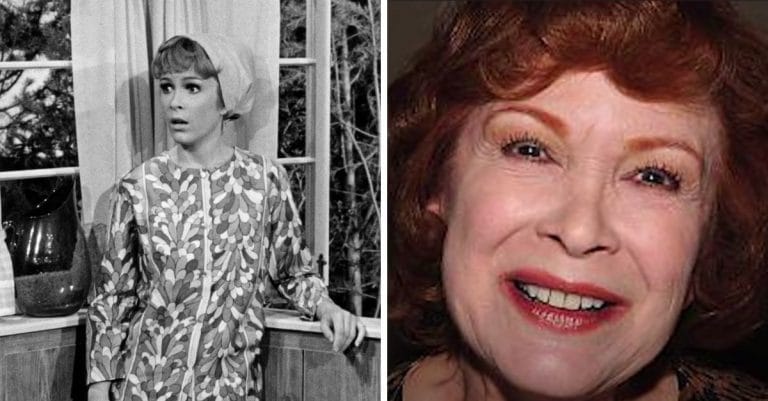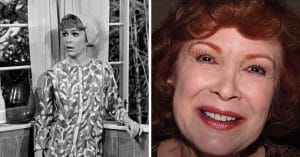 Betty Jo Bradley was known as the tomboy of the siblings. However, fans were able to watch her character evolve. Betty Jo changed from a girl preoccupied with sports to a young woman who married the love of her life, Steve. And a year after the TV wedding, Linda and her TV-husband played by Mike Minor made things official, were genuinely married from 1968 until their divorce in 1973.
Linda Henning stepped onto the scene with an episode of Mister Ed in 1962. However, Henning later became known for her Betty Jo when she first appeared on The Beverly Hillbillies in '62 before joining Petticoat Junction in '63. Of course, she was the main crossover contender being the daughter of both series creators.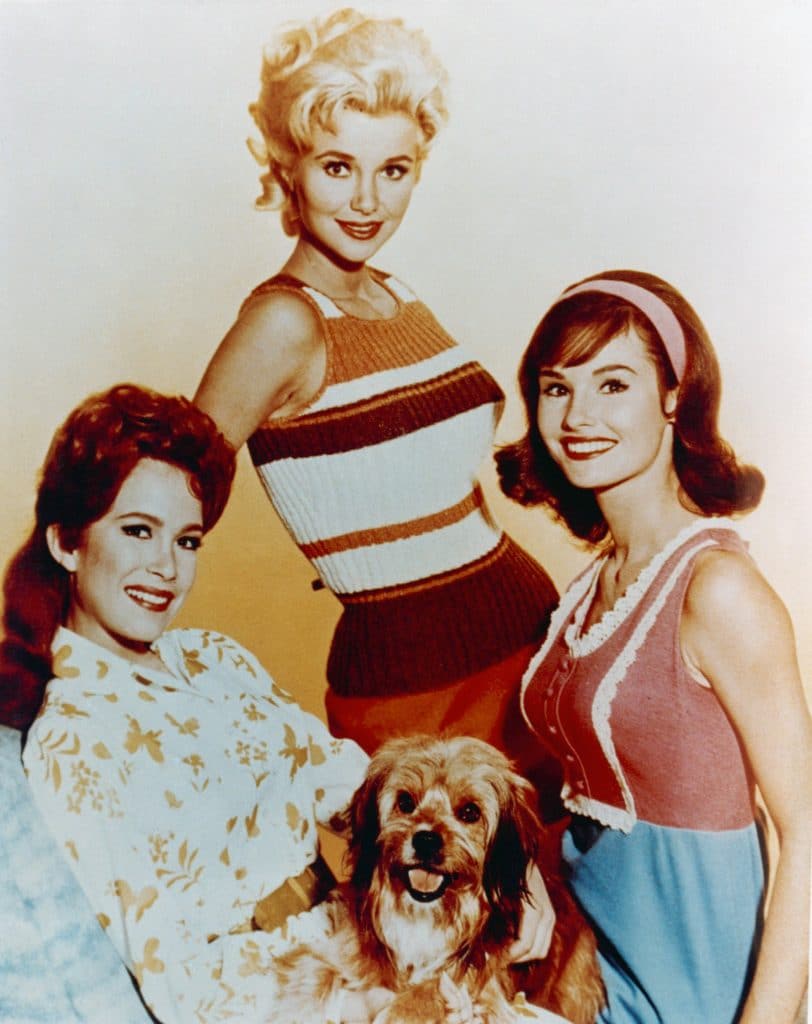 The rest of Henning's career mainly consisted of minor appearances on some huge shows. For example, two episodes each of Mork and Mindy in '79 and Happy Days in '77 and '84. One of her final acting performances featured Henning in five episodes of Sliders, the last of which aired in 2000.
Today she is 77 years old and lives a quiet life with her husband, former actor Ashby Adams. The two have been married since 1994.
2. Edgar Buchanan (Joe Carson)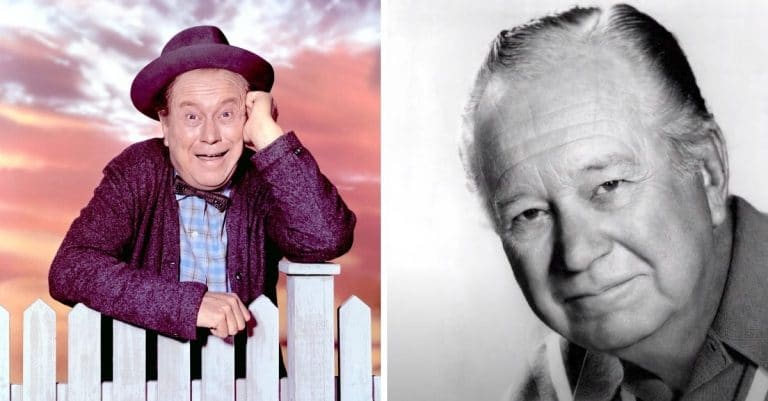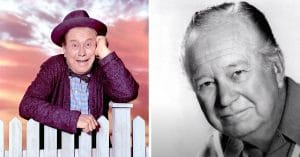 Uncle Joe Carson was old, lazy, and just wanted to sit in his rocking chair. He did, however, enjoy a good scheme— always looking to get rich quickly. 
Edgar Buchanan was a successful dentist before he gave acting a shot at the age of 36 in 1939. It went so well that he signed over his practice to his wife and began his acting career.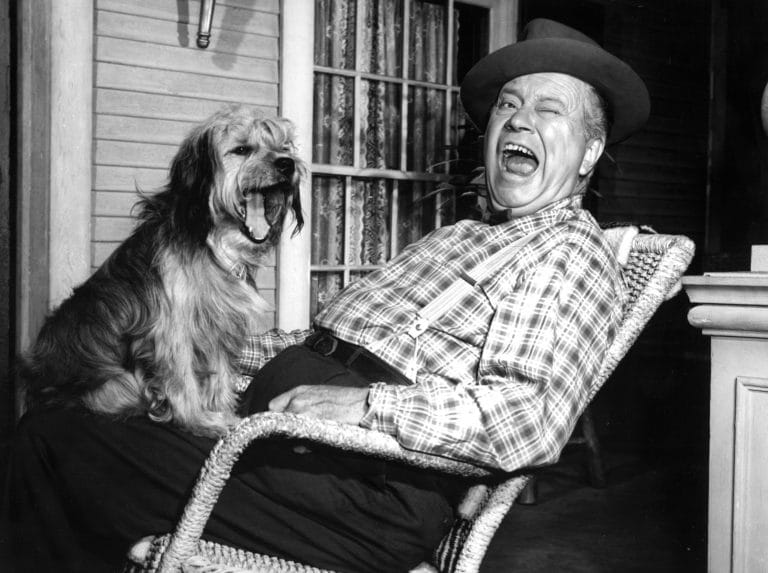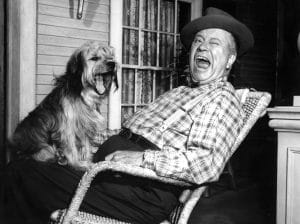 Buchanan appeared in more than 100 films, including Texas in 1941, where he played a dentist co-starring with William Holden. However, he may be better known for some quality TV shows like Hopalong Cassidy in 1952, and then Judge Roy Bean in 1955. 
He'd continue his Uncle Joe Carson on 16 episodes of Green Acres after Petticoat Junction. Then, fans got to enjoy Buchanan once again as a lead with Glenn Ford in the 1971 series, Cade's County.
His final acting role was in the great 1974 family adventure, Benji. Buchanan sadly passed away a few years later in '79 at the age of 76 from a stroke. However, from cleaning smiles to creating them, he definitely left his mark on the entertainment world.
3. Bea Benaderet (Kate Bradley)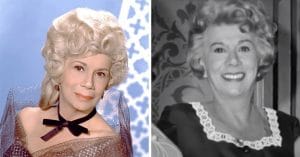 Kate is the matriarch of the bunch. Benaderet was phenomenal as this comforting lead. However, the actress's death during season 6 of Petticoat Junction was heartbreaking for fans. The show continued for two more seasons, yet ratings declined, with many fans missing Kate.
Bea began acting in 1940, and by 1943, Benaderet became Warner Bros.'s primary voice of adult female supporting characters. She featured in multiple Merrie Melodies and Looney Tunes shorts.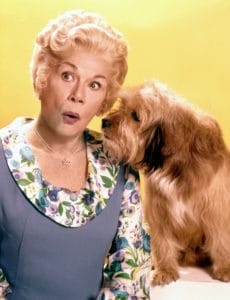 In the late '40s, Benaderet befriended Paul Henning, who was working as a scriptwriter on the radio production of Burns & Allen. This friendship led to her big break. When The George Burns and Gracie Allen Show began, she'd join the fun for nearly 300 episodes. 
Benaderet was Lucille Ball's first choice for Ethel Mertz, even saying in a 1984 interview that she had "no other picture of anyone" for the role. Unfortunately, she was under contract with the Burns and Allen project. However, she guest-starred on the first-season episode "Lucy Plays Cupid" as a spinster neighbor.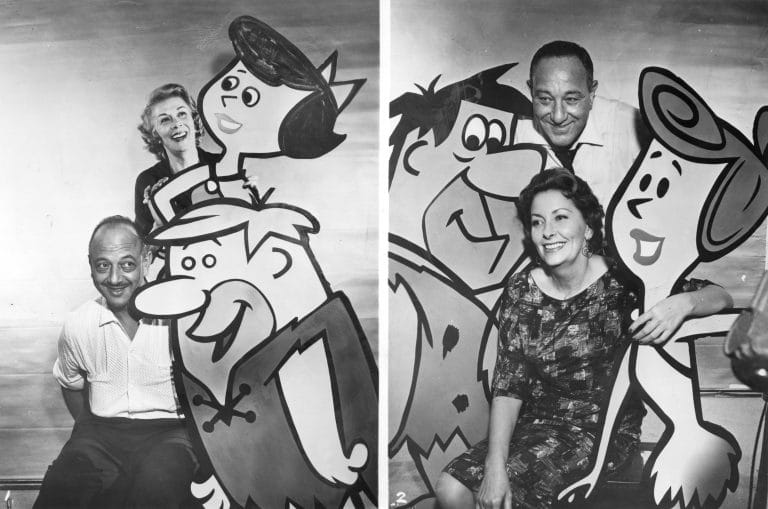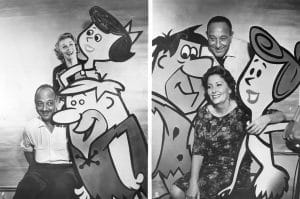 Additionally, Benaderet became cartoon royalty in the early '60s, voicing Betty Rubble on The Flintstones.
Her Petticoat Junction role was her last, as she passed away in 1968 at the age of 62 from lung cancer. June Lockhart then joined the cast as Dr. Janet Craig, a mother figure to the girls, but no one could replace Benaderet.
4. Frank Cady (Sam Drucker)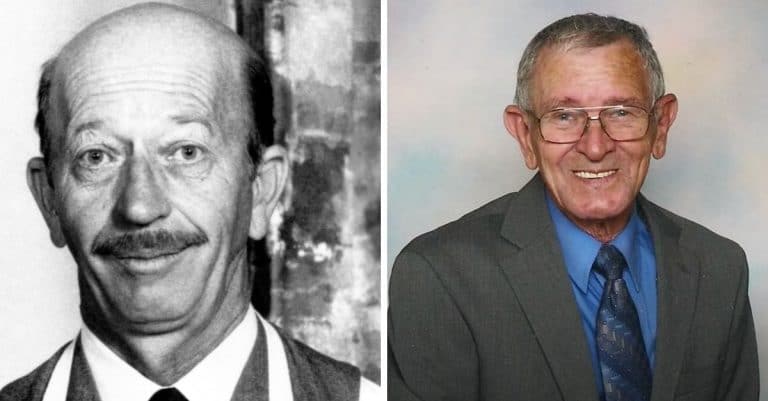 Sam Drucker was the owner of the general store and part of the reason Petticoat Junction continued after Kate's death. The surrounding cast, such as Cady, just brought so much life to this world.
Frank Cady began acting in 1947 but gained popularity as Doc Williams on 78 episodes of The Adventures of Ozzie and Harriet.
His role as Sam Drucker made history, as the only actor to play a recurring character on three sitcoms at the same time. From '68 to '69, Cady appeared on all three rural Henning creations. He'd get credited with nearly as many episodes of Green Acres as Petticoat Junction. 
Cady's final acting performance was in Return to Green Acres in 1990. He then retired and spent a lot of time playing golf with friends and traveling. Cady lived until the ripe age of 96, before passing away in 2012. 
5. Pat Woodell/Lori Saunders (Bobbie Jo)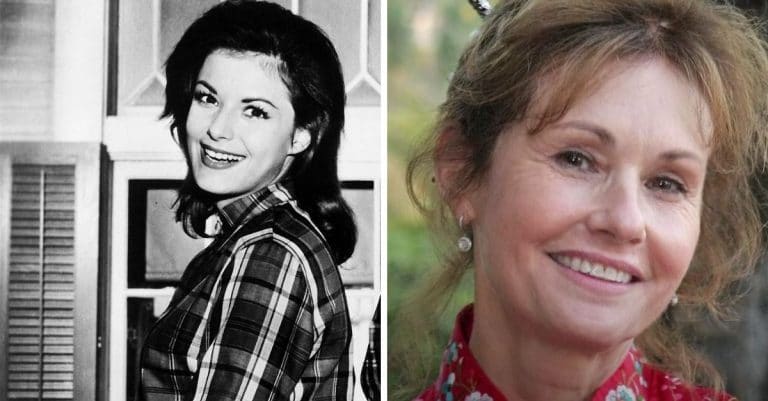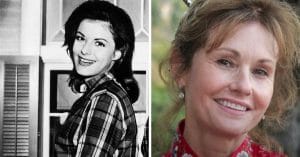 Bobbie Jo was originally played as a shy bookworm who enjoyed singing. Pat Woodell originated the role for seasons 1 and 2, but she left Petticoat Junction with hopes of reaching singing stardom.
In several episodes, Woodell performed musical numbers, including one called "The Ladybugs"— a play off of The Beatles. They even took The Ladybugs and performed on The Ed Sullivan Show. Woodell then toured as a singer with Jack Benny, and recorded an album. However, she never achieved great popularity as a vocalist. Woodell later passed away in 2015 after battling cancer for decades. She was 71 years old. 
After Pat Woodell left the series, Lori Saunders took over. Saunders is best known as Bobbie Jo, and the character changed a bit. Bobbie Jo became more scatterbrained and boy crazy, yet very humorous. 
Lori began acting in 1960 with five episodes of The Adventures of Ozzie and Harriet. Her other most notable gig was one of her final roles, as a series regular in Dusty's Trail in 1973.  
Today, Lori is 80 years old and enjoys photography, art sculpture, and oil painting. She lives in Southern California with her longtime husband, Bernard Sandler. The couple has two children.
6. Jeannine Riley/Gunilla Hutton/
Meredith MacRae

(Billie Jo)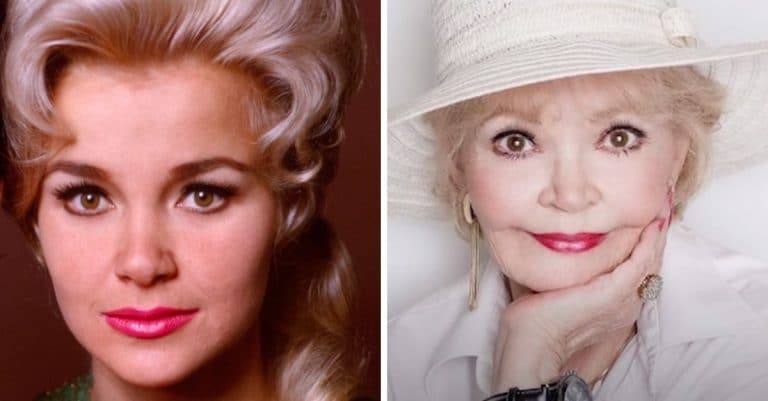 Billie Jo Bradley is the ambitious and starstruck sibling of the Bradley sisters. Jeannine Riley portrayed Billie Jo for seasons 1 and 2. She won the role over 300 competitors, obtaining the role after Sharon Tate. Tate was originally cast but was deemed too risky by Ivory Soap and other sponsors.
Riley's other most notable role was alongside Lori Saunders in Dusty's Trail. Her final role featured her in 1991 as the Landlady in the film, Timebomb. Today Riley is 80 years old and recently released a book called The Bolder Woman: It's About Time.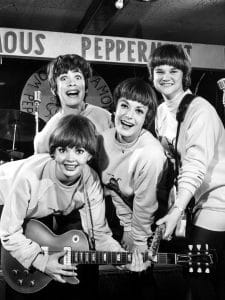 Season three's Billie was played by Gunilla Hutton. She is best known as Nurse Goodbody, part of the country variety program Hee Haw, where she sang, too. She even released a number of singles herself. Hutton had a longtime extramarital relationship with Nat King Cole until she telephoned his wife Maria to tell her to divorce him. Cole ended the relationship with Hutton after the confrontation. Today Gunilla is in her late 70s and has one daughter named Amber
The final and longest-tenured Billie Jo was played by Meredith MacRae. Her Billie was less ditsy than the previous two. MacRae's big break was in 1963 as Sally Ann Morrison on My Three Sons.
She continued acting through the '70s and '80s and was well-known for appearing on several game shows like Hollywood Squares and Match Game.
Additionally, MacRae hosted the talk show Mid-Morning Los Angeles in the '80s, for which she won an Emmy for her interviewing skills. 
Sadly in the late '90s, MacRae experienced vertigo and short-term memory loss which turned out to be brain cancer. Unfortunately, she passed away at her Manhattan Beach home in 2000 at the age of 56.
That's A Wrap!
Well, our journey has ended. What a show! One of the classic heartfelt and character-driven comedies. So, tell us, did you have a favorite Henning Creation? Which Jo Bradley girl was your favorite? Did you watch every episode of Petticoat Junction?