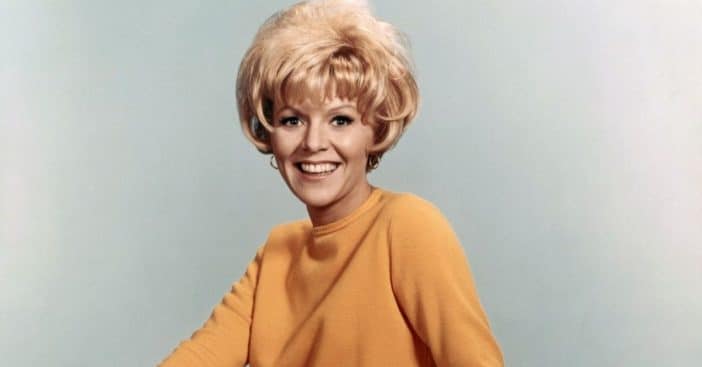 Actress Arlene Golonka dies at age 85.
She had been suffering from Alzheimer's.
Golonka was best known for her role in 'Mayberry R.F.D.'
It has been reported that Mayberry R.F.D. actress Arlene Golonka has passed away at the age of 85. Not only did she appear in Mayberry R.F.D. but also appeared in its predecessor, The Andy Griffith Show. She had resided in Palm Desert, California until her death from complications of Alzheimer's.
The actress also had several appearances on popular shows like Naked City, Car 54, Where Are You?, The Flying Nun, The Big Valley, That Girl, and Get Smart. She, of course, may be best known for her Mayberry R.F.D. role as she was upgraded to a series regular on the spin-off as the love interest of Ken Berry's Sam Jones.
Remembering Arlene Golonka
Following Mayberry R.F.D. through 2005, the actress could be seen in The Rookies, The F.B.I., M*A*S*H, All in the Family, The Mary Tyler Moore Show, Barnaby Jones, Maude, Matlock, In the Heat of the Night, and The King of Queens.
RELATED: The Most Popular TV Shows Canceled In The Rural Purge
She also appeared in films such as Harvey Middleman (1965), Penelope (1966), The Busy Body (1967), Welcome to Hard Times (1967), Hang 'Em High (1968), Airport '77, The In-Laws (1979), Love at First Bite (1980), and The Last Married Couple in America (1980). In the latter part of her career, Golonka was known for being an acting coach for stars like Halle Berry.
May she rest in peace.