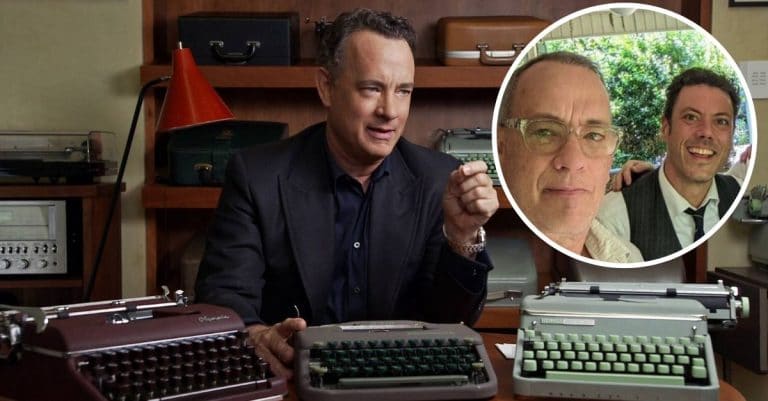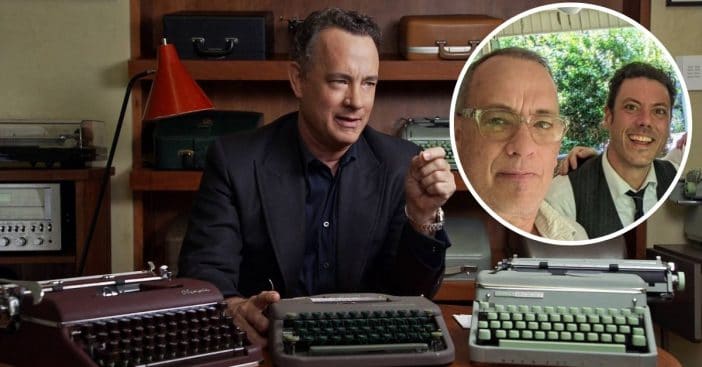 Tom Hanks has a longtime love of typewriters. Even though the nostalgic way of writing to each other isn't used much anymore, some still love vintage typewriters. One of Tom's fans decided to send him a typewritten letter. Much to his surprise, he got a typed letter back and an in-person visit!
Kirk Jackson from Goodlettsville, Tennessee is a typewriter collector and repairman. He knew that Tom was a big fan of typewriters too, so he wrote him a letter but never expected a reply, much less a visit!
Tom Hanks visited a fellow typewriter-loving fan in Tennessee
View this post on Instagram
Scroll through to see more photos of his visit!
Tom came by Kirk's house when he was in town and hung out with his family. Of course, they tinkered around with typewriters and Tom even bought two from Kirk! Kirk said, "We talked, ogled Typewriters, tested a bunch, and just had a blast! [H]e really IS the nicest guy in Hollywood!"
RELATED: Tom Hanks, Rita Wilson, And A Typewriter Spread A Bit Of Joy In Troubling Times
After cashing the check from Tom for the typewriters, Kirk plans to frame it. Tom signed a workbench in Kirk's shop and took photos with his family. He also promised to return the next time he was in town. Tom often visits the Nashville area because his wife, Rita Wilson, records music there.
Kirk added, "I have Tom Hanks in my phone now! Like we're friends. That's amazing." What a great story! I have to admit, I'm pretty jealous!