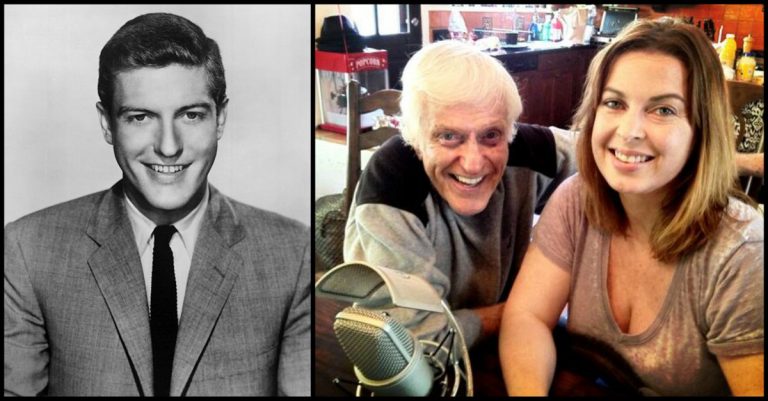 UPDATED: 1/17/2023
In 2016, Dick Van Dyke talked to Oprah Winfrey Network's Where Are They Now show about his "child bride." In 2012, when Dick was 86-years-old, he married Arlene Silver Van Dyke, who is 46 years his junior.
Dick saw her in the green room at a SAG Awards dinner. He said he had never approached a strange woman in his life, but he had an instinct to go sit down and talk to her and introduce himself.
Then, she became his makeup artist on a show he was on and would drop by his home and cook him dinner or bring him food. Since she took care of him, he joked, he had to marry her. "I was totally dependent," he teased.
As the two danced around their home in the video, Dick exclaimed that he could dance better than any 90-year-old he knows. He likes to do leg work exercises and uses treadmills to keep in shape so he can keep dancing with Arlene.
With @speakyteeth, taping an upcoming Disney wedding podcast @lurkyloo @disneywedcast pic.twitter.com/kpcVuLzLD3

— Dick Van Dyke (@iammrvandy) March 30, 2013
Arlene said that she recognized him when she met him, but honestly didn't really know who he was. She had never seen Mary Poppins, Chitty Chitty Bang Bang, or The Dick Van Dyke Show. He has since shown her the movies and she is a fan now.
Playing in the snow w/ @speakyteeth #Patronxocafeevents pic.twitter.com/9qWFoEpwgG

— Dick Van Dyke (@iammrvandy) December 22, 2013
Arlene and others, including Dick's brother (the late Jerry Van Dyke) thought that there was no way it could work out between them, but they said they have great fun and love spending time together. They talk all the time.
With @speakyteeth reading one of our anniversary cards pic.twitter.com/hxzbDb1Nq3

— Dick Van Dyke (@iammrvandy) March 2, 2013
Funnily enough, Arlene is now a great-grandmother because Dick has great-grandkids. Dick talked about how he has a son who is 65-years-old and can't believe he is old enough to have a son that age.
In the green room, where we met 7 years ago #SAGawards pic.twitter.com/OZC3u9Hg

— Dick Van Dyke (@iammrvandy) January 27, 2013
The trick to lasting love for Dick Van Dyke and Arlene Silver
View this post on Instagram
Dick and Arlene enjoyed two wedding ceremonies when they tied the knot: The first one, which took place on February 29, was a small chapel ceremony in Malbu, right near Dick's home. Then, on September 8, they threw a larger wedding ceremony with a "seafoam circus" theme. That kind of fun spontaneity would define what makes them tick.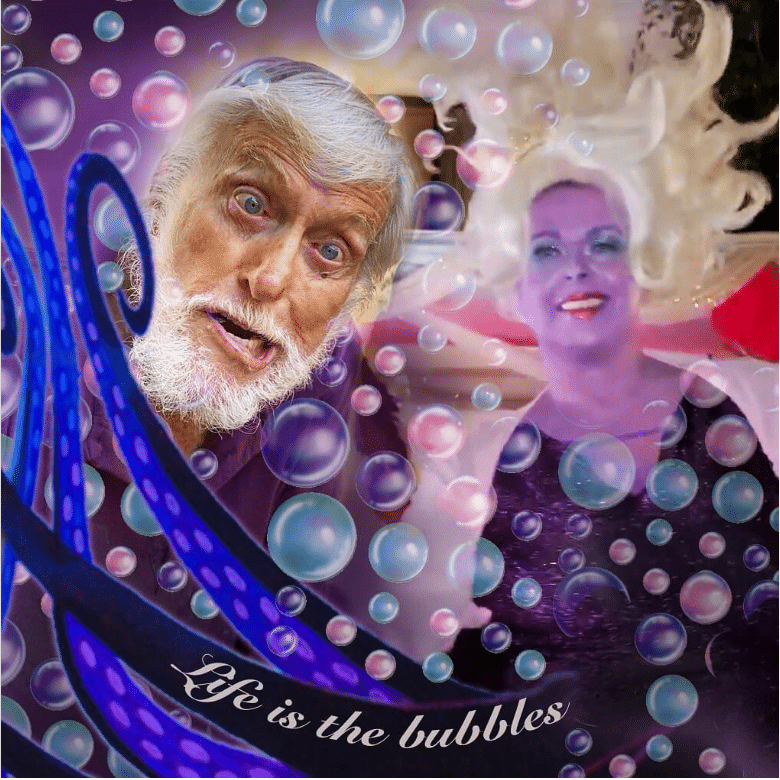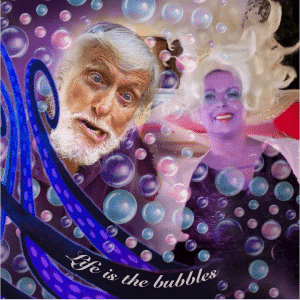 The couple has faced some hurdles. Silver has had to address the 46-year age gap between them, which she simply sums up with "Love is ageless." The two have been together since 2012 and make it work by continually having fun together. Silver has said Dick is "immature in a good way" and has "the wonder of a child." After almost 10 years of marriage, she says of Dick, "He's not stuck in his ways at all. We're both like children. We feel like we're both having a second childhood."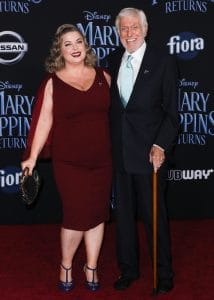 Dick echoed this sentiment, describing them as a matching set with: "She's very mature for her age, and I'm very immature for my age, so it's just about right!" Together, in addition to having a big family of humans they are also cat parents! The fun energy continues on social media as Silver has jokingly said she is "Figuring out reels with my beautiful, sleeping boy, Mango as my subject," accompanied by a video of the couple's cat, a cuddly and sleepy orange tabby. There are also videos of serenading with yet another feline family member, Mooshi, the brown-gray tabby.
29Feb/2012: Actor Dick Van Dyke (86) and makeup artist Arlene Silver (40) marry in Malibu. pic.twitter.com/E9MmY5Axfk

— Hermine (@PetloverHermine) March 1, 2020
Though cats nap a lot, two kitty kids can be a lot to fit into their showbiz schedules — but this is a very active couple, as Dick famously keeps himself moving. In fact, he was spotted earlier in September leaving a Malibu fitness class right alongside Arlene.
Dick Van Dyke looks fit as a fiddle after workout in Malibu with wife Arlene Silver by his side https://t.co/UJo4M6MIUI

— Daily Mail Celebrity (@DailyMailCeleb) October 1, 2021
Watch the video of Dick and Arlene Silver Van Dyke below. What do you think of Dick and Arlene being together and being married? If you liked this article, please share it!