Aaron Rodgers is a professional football player and a huge Jeopardy! fan. He recently hosted the show for several weeks as a guest host and has been lobbying to become the permanent host of the longtime game show. Jeopardy! is currently having guest hosts until they find a permanent replacement for the late Alex Trebek.
Unfortunately, as much as Aaron wants to become the host, there is one problem. His ratings just weren't as high as other guest hosts including Ken Jennings and executive producer Mike Richards. He wasn't far behind though with around 9 million viewers per show. Other hosts such as Dr. Oz, Bill Whitaker, and Anderson Cooper averaged 7 to 8 million viewers.
Aaron Rodgers is lobbying to become the next 'Jeopardy!' host
According to a recent poll, the majority of Jeopardy! fans want Ken to become the next host. He was a former contestant of the show who ended up winning the Greatest of All Time tournament. While he seemed a bit nervous during his hosting gig, he is still a fan favorite.
RELATED: 'Jeopardy!' Guest Hosts Ranked By Official Ratings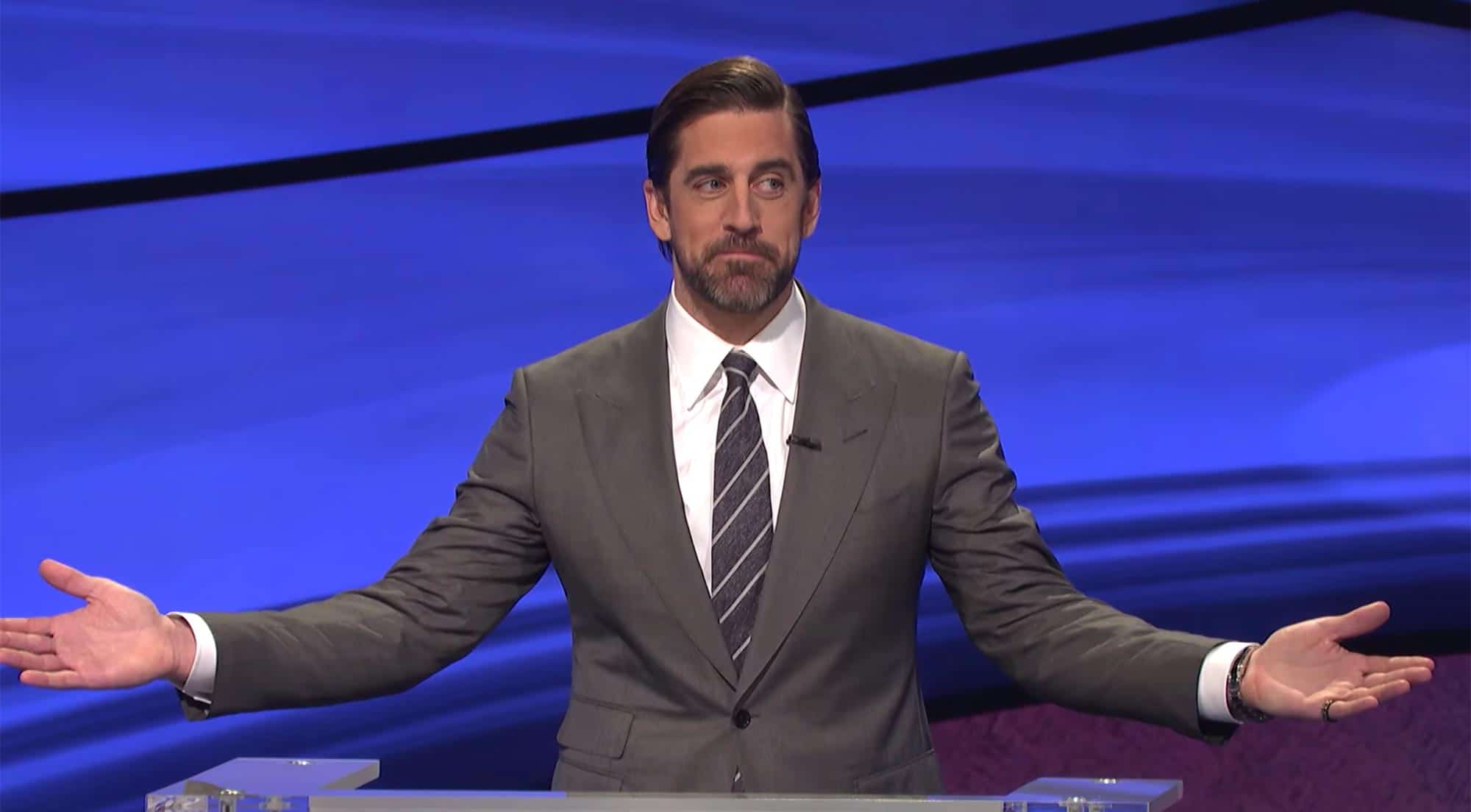 However, Aaron is the next in line to be a fan favorite, according to the study by CivicScience. Only time will tell but we will keep you posted on the next permanent Jeopardy! host. Do you hope it is Ken, Aaron, or someone else?
Right now, Buzzy Cohen is hosting and Mayim Bialik is up next! The guest host schedule goes on until August as of right now.