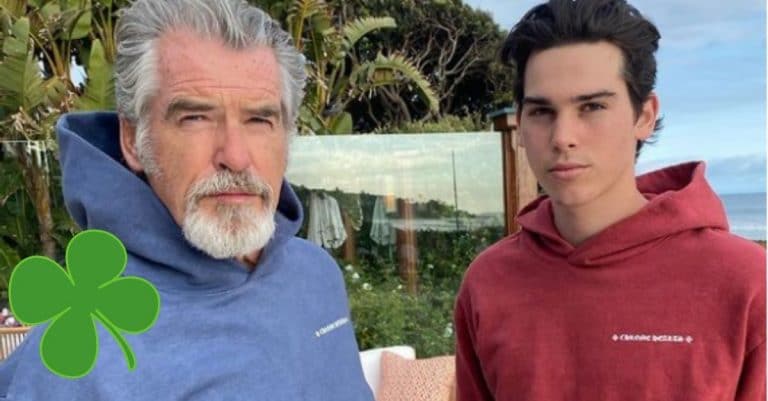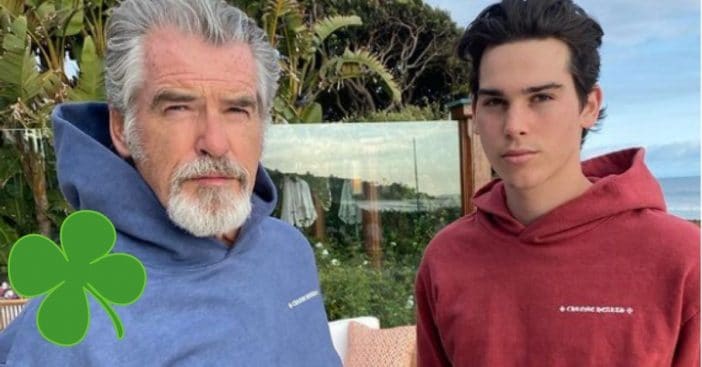 On May 16, Pierce Brosnan turned 68, an occasion his son Paris marked with a touching post on social media. Paris, who already resembles his famous MI6 member father, tapped into Brosnan's Irish roots when celebrating his father's birthday.
Together with wife Keely Shaye Smith-Brosnan, Brosnan has two sons: Paris, the youngest, and Dylan. Both have been exposed to the limelight thanks to Dylan's experience in ad campaigns over the years. This candid photo from Paris, though, offers a glimpse into the personal life of the Brosnan family.
Paris Brosnan offers his father "Grá mór"
View this post on Instagram
In celebration of his father's late-May birthday, Paris took to Instagram and shared a photo of him and Brosnan. In the picture, both stare sternly at the camera while wearing Chrome Hearts tracksuits; Brosnan wears a soft blue color and Paris dons a red set.
View this post on Instagram
RELATED: Former 'James Bond' Star Pierce Brosnan Is A Full-Blown Silver Fox Now And He Looks Amazing
In the caption, Paris writes, "happy birthday papa! Here's to more memories together." Finally, he adds, "grá mór," ending with a green heart and a four-leaf clover. In Gaeilge, the Irish language, grá mór translates to "lots of love."
Wishing 007 a happy birthday
View this post on Instagram
Known as the fifth actor to play James Bond, from the years 1995 to 2002, Pierce Brosnan was born in an industrial port town along the coast of East Ireland. Trace the surname back enough, and its historical spelling is found to be O'Brosnacháin. He left Ireland when he was not yet a teen, going next to Scotland, and eventually, he and his family ended up back-and-forth in London.
View this post on Instagram
While there, his nickname was always Irish. Brosnan recalled, "When you go to a very large city, a metropolis like London, as an Irish boy of 10, life suddenly moves pretty fast. […] And you're Irish. And they make you feel it; the British have a wonderful way of doing that, and I had a certain deep sense of being an outsider. Now, he's anything but, an acclaimed actor with a strong family, and two sons making names for themselves with modeling. Much to be happy about and proud of on his 68th birthday!