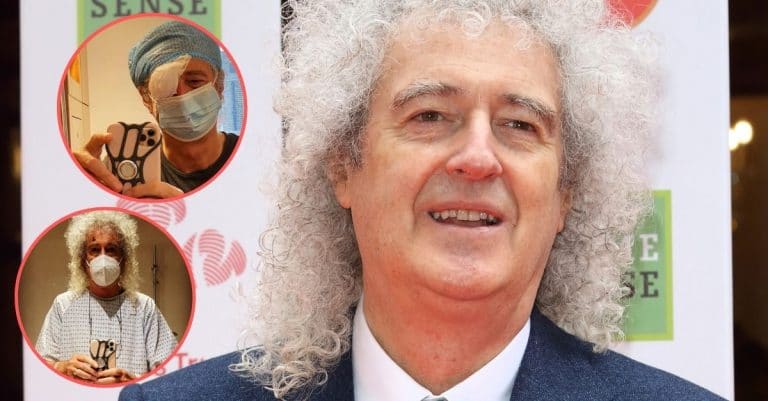 Queen guitarist Brian May has revealed that he has undergone some surgery on his left eye. He documented his experience in a series of posts to Instagram. "One Vision! All prepped and waiting … for a little bit of eye surgery… I'm in good hands. No need to worry. All in a day's work … it should really improve my focus – AND my stereoscopic vision," he captions a photo of him in a hospital gown.
May did not specify the reason for the surgery, but reports speculate that it might have just been a routine outpatient procedure. May followed up with a photo of himself with some gauze over his eye, appearing to still be in good spirits.
Brian May chronicles his eye surgery adventure on social media
View this post on Instagram
"And …. all done !! I really didn't feel a thing. It was all done with local anaesthetic and a tiny bit of sedation – So I was conscious throughout the whole thing – and fascinated by this amazing procedure. Only about 20 mins. The patch stays on until tomorrow morning," he explains.
RELATED: Brian May Says If Queen Will Continue With 2021 Tour Or Not
View this post on Instagram