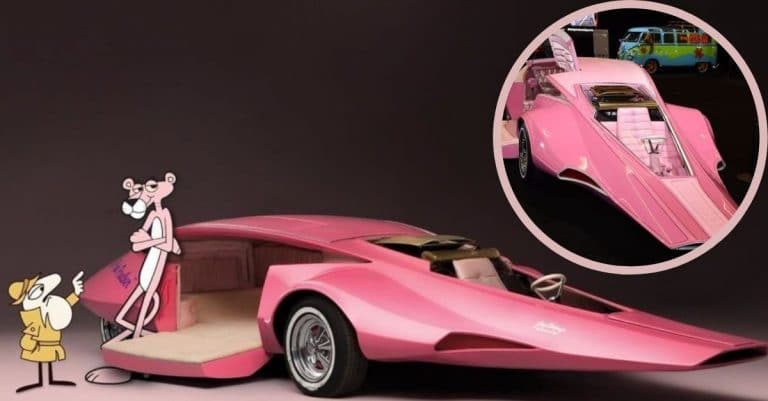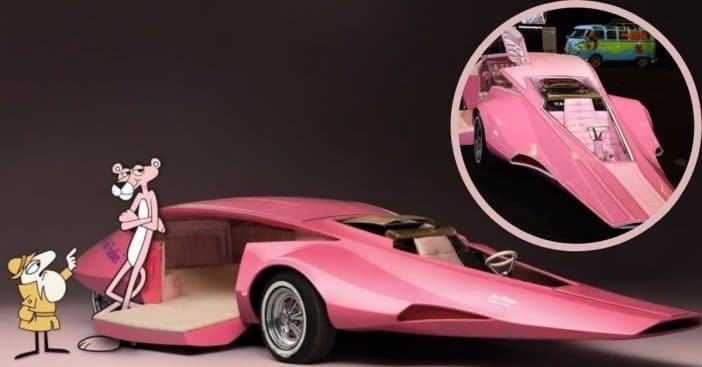 In the Pink Panther movies starring Steve Martin, the bumbling yet determined Inspector Jacques Clouseau drives a bright red, compact smart fortwo coupé. With the power of name recognition Martin brought to those films, Pink Panther fans might think that the most iconic set of wheel associated with the franchise. But another vehicle outdates and out-styles it: the Panthermobile.
This peculiar vehicle was a total product of the '60s, joining the ranks of other rides all fans wished they could drive down their street for all the city to see. And just like the DRAG-U-LA and Batmobile, the Panthermobile featured an outrageous shape and unmistakable colors.
The elusive Pink Panther
Uniquely, The Pink Panther series knew how to stand out in many ways. For one thing, it blended live-action with animation, and that in turn helped the next way it stood out. As MeTV notes, the franchise, when in TV show form, treated the idea of Saturday cartoons as a grand experience. Why shouldn't kids enjoying their fun shows get to see said shows receive a cinematic treatment? So, animated characters would scurry around a live-action setting.
RELATED: Car Seats From Decades Ago Prioritized Convenience Over Safety
Even in the midst of all these refreshing details, remarkably another feature managed to stand out: the Panthermobile. Perhaps that was helped by its odd shape, more reminiscent of a door stopper than a vehicle. That made it difficult to place the base vehicle as an Oldsmobile Toronado.
Take a peek inside the Panthermobile
In typical wacky Pink Panther fashion, the Panthermobile was full of contradictions and ill-advised design choices. The open cockpit resided in front of the frontmost wheels, which is both good for an up close and personal look at the road ahead, and horrible for an up close and personal exposure to any threats approaching.
Adjusting for value changes over the years, it would have cost around half a million dollars by today's standards to make this soft pink monstrosity. Originally, Galpin Auto Sports purchased the original car about ten years ago. But, as he's wont to do, Jay Leno then secured it for his famous collection of unique cars. This one definitely stands out even in that crowd!