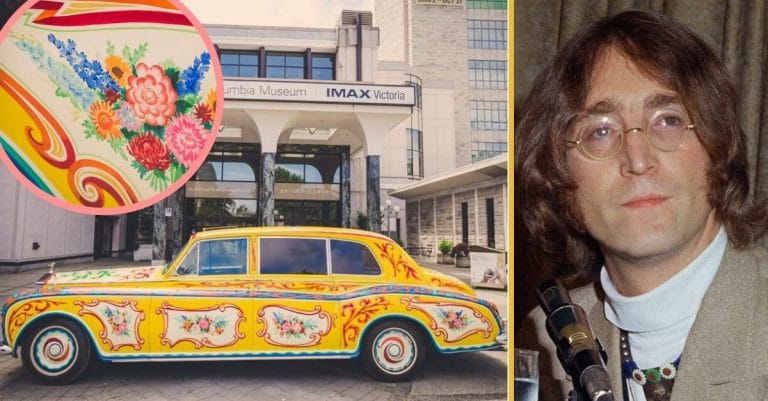 The Rolls Royce Phantom V earned a lot of fame. This is partially thanks to the many famous people who have owned one over the years. British royalty drove around in this snazzy vehicles. It also graced the collection of Elvis Presley himself. But John Lennon's Rolls Royce Phantom V stands out even among all others. One look at this colorful collage of designs explains why.
The English singer's car is literally and visually something from another era. The colorful homage to hippie-esque patterns speaks to Lennon's passion for spreading peace. This car has it all: psychedelic colors, floral designs, crazy decorations and more. It didn't always to look like this, of course. Each feature was a choice by Lennon, and the results are like no other.
John Lennon knew he wanted this Rolls Royce Phantom V before he could even use it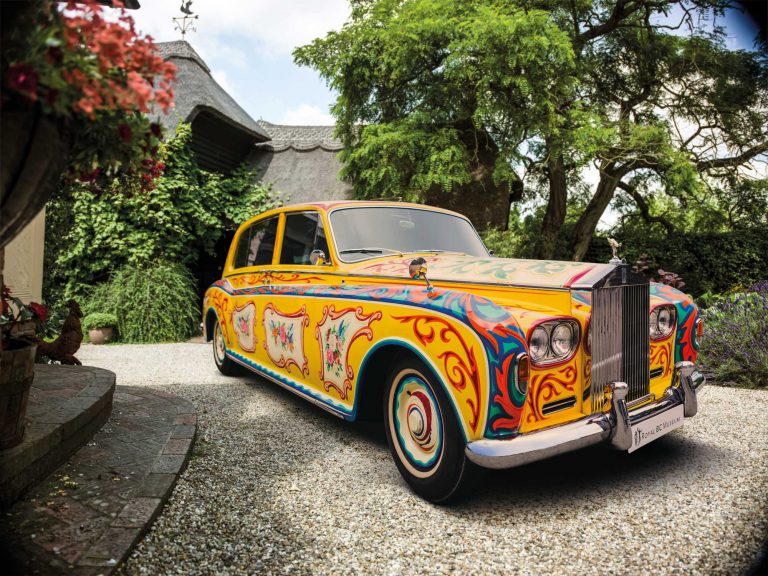 Temptation is a powerful force. Sometimes, it draws us to something we can't even use, but gosh, it has such an appeal! The Rolls Royce Phantom V came with a lot of appealing factors and John Lennon was not immune. For one thing, The Vintage News reports, only 514 got manufactured. This status as a rarity made it all the more prestigious to own one. But Lennon had a personal reason for wanting the car. Reportedly, he wanted to outdo his manager at the time, Brian Epstein.
RELATED: $400,000 Texas House Is A Kaleidoscope Of Textures And Colors
Lennon was so set on owning this car that he got one in 1964 before he even had his full driver's license. So, he spent £11,000 (equivalent to about $240,000) on a vehicle he could not properly drive. And when he could legally drive, it still wasn't actually proper. Lennon was as famous a singer as he was infamous a bad driver, despite being a car enthusiast. But people showed more disgust for the design than they did for his driving, sometimes. One onlooker brandished an umbrella and exclaimed, "You swine! How dare you do that to a Rolls Royce!"
John Lennon turned his car into a statement of character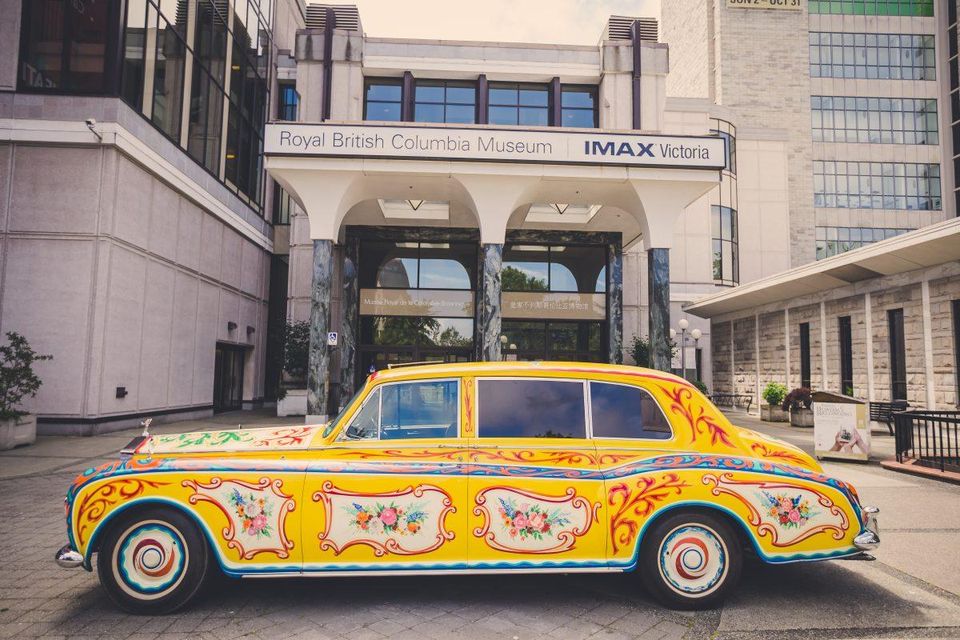 The Rolls Royce Phantom V John Lennon got was deep black in color. Lennon proceeded to turn the entire surface into a countercultural statement just by changing the paint. The statements ended up being very layered and nuanced, as the Rolls Royce was, as it is today, associated with wealth and power. But he bedecked his status symbol with psychedelic hippie stylings. The precise inspiration for these particular designs is unclear. Some point to Dutch designer Marijke Koger while others attribute it to a trip with Ringo Starr around a fairground.
But the car itself is part of some significant origin stories. Sitting in the backseat of the Rolls Royce, John Lennon wrote what became "Strawberry Fields Forever." It's a good thing Lennon loved the car so much because he brought it along on a trip to Spain and some bumpy roads there took a toll on the original black paint. When it needed fixing up, that gave Lennon the opportunity to completely overhaul the look, going from midnight to afternoon sun. As for the artwork, we – and Lennon – can thank local artist Steve Weaver for filling in the empty spaces like no other could. The Queen did not drive in this car, but it still is the one that turns heads the most. Take a look at it in action below!