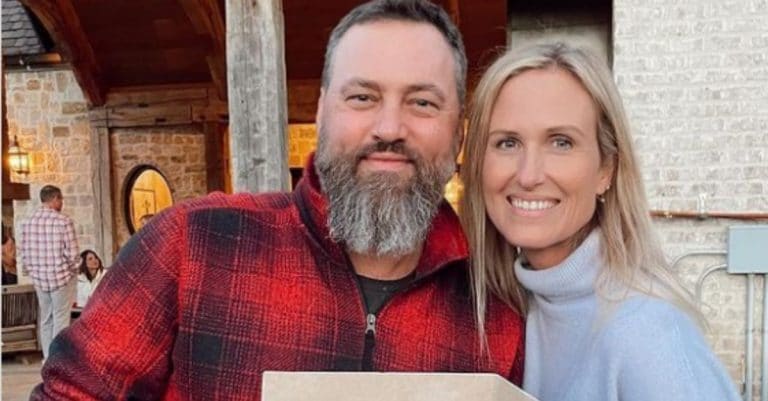 Willie and Korie Robertson of Duck Dynasty participated in an exclusive interview with Fox where they revealed they had a break-in recently. In the face of this intrusion, the two discussed the role of guns, gun control, and people's morphing views based on their own proximity to the threat of violence.
In their case, the TV duo felt glad and secure because of their gun ownership. They also saw the incident as an opportunity to gain some perspective as, in Korie's view, people favor gun control until confronted by a dangerous situation.
Willie and Korie Robertson contend with a break-in
WATCH: @williebosshog and @bosshogswife discuss gun control with @traecrowder in an exclusive clip from their show: https://t.co/kmafBwnHIy

— Taste of Country (@TasteOfCountry) May 24, 2021
As revealed in an exclusive interview with Fox, Korie Robertson revealed that an intruder had tried to break their way into the residence of the Duck Dynasty stars. She assured that, when called, the cops arrived on scene quickly, but that span of time waiting was filled with fear.
View this post on Instagram
RELATED: 'Duck Dynasty's Phil Robertson Discovers He Has An Adult Daughter From A 1970s Affair
"But you know those moments you're sitting there on your bed holding your gun, you know, wondering if someone's going to bust through your door, I mean it's scary," she revealed. "I was really thankful that I had it. I didn't want to have to use it. But in that moment, when there's an intruder in your home, I felt really, really thankful that I had a gun to defend myself."
The Robertsons discuss gun control
View this post on Instagram
Korie emphasized, "I was very glad Willie had a gun hidden somewhere and I got it out and I was sitting on my bed ready." She stayed on the topic of gun ownership and control for a Fox segment entitled "Does Gun Control Really Work?" When exploring that question, Korie felt, "A lot of people, they can say they're against them until something happens and then like, 'Oh where's the person with the gun?' Or 'I wish I had a gun.'"
Willie added to the discussion, "When things happen it's not the case that you can say, 'Hang on. I gotta call the cops.' Then you wait for the cops and then the cops get there and then you're like, 'OK. Back to your intruding or whatever you're up to.'" This year's break-in provided perspective they hope to voice to others. To watch all of "Does Gun Control Really Work?" tune in to Facebook Watch at noon on May 24.
The topic of gun control and the Second Amendment date back decades, becoming one of several foci following gun-related deaths in America. Interpretations vary, from outright bans on some weapons, all weapons, customizations that would enable a firearm to fire off dozens of bullets in a short time, restricting bullet access, stricter paperwork requirements, and so on. This year, so far, has had 17,000 gun-related deaths.