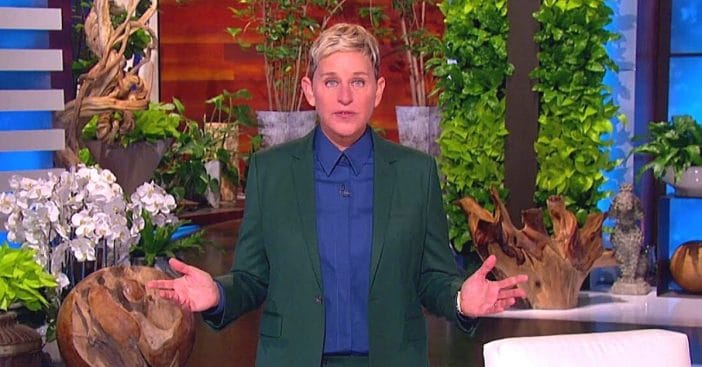 2022 will mark the final season of The Ellen DeGeneres Show after the last few months a flood of allegations damaged the show and its host's appearance. Ultimately DeGeneres heard these allegations and shares she felt "destroyed" by them in the face of what she says she tried to do: spread joy.
The series first aired in 2003, making 2022 its nineteenth season and year on air. In that time, DeGeneres interviewed a wide array of different celebrity and cultural icons, while balancing an entertainment career off-set.
'The Ellen DeGeneres Show' comes to an end
Ellen DeGeneres to End Talk Show: "It's Just Not A Challenge Anymore" (Exclusive) https://t.co/d6XXpph67G

— The Hollywood Reporter (@THR) May 12, 2021
In early May, Ellen DeGeneres announced that 2022 would be the final year her show ran a new season. On May 13, she plans on sitting down with Oprah Winfrey to further discuss her decision. However, in the meantime, she offered reasoning that doesn't seem related to the allegations of a toxic workplace circulating the show.
RELATED: Ellen DeGeneres Ending Talk Show After Its 19th Season
"When you're a creative person, you constantly need to be challenged," she explained. "And as great as this show is, and as fun as it is, it's just not a challenge anymore." In its 18 seasons, as of April 9, the series currently has 3,051 episodes. By 2019, the show had won 61 Daytime Emmy Awards, many hailing it as "outstanding." Less-than-outstanding testimony drifted into the spotlight last year into this year surrounding the show and DeGeneres' own behavior, allegations that "destroyed her."
Allegations of a toxic workplace and poor behavior "destroyed" Ellen DeGeneres
Today is a big day. Next season is a big season. pic.twitter.com/Ii4m9IDuYv

— Ellen DeGeneres (@TheEllenShow) May 13, 2021
At first, DeGeneres may not have outwardly tied her show's conclusion to the toxic workplace allegations, but they still weigh on her mind and she can easily recall her gut reactions to them. "My whole being is about making people happy," she explained. DeGeneres went on, "And with the talk show, all I cared about was spreading kindness and compassion and everything I stand for was being attacked. So, it destroyed me, honestly. I'd be lying if I said it didn't."
"I just want people to trust and know that I am who I appear to be," she added. "I started saying 'be kind to one another' because I really believe people should be kind to one another. I am kind, I'm also a woman and I'm a boss," a reputation that's proven "a lot to live up to." What do you think about the accusations and her alleged behavior, and incidents recorded on-set?