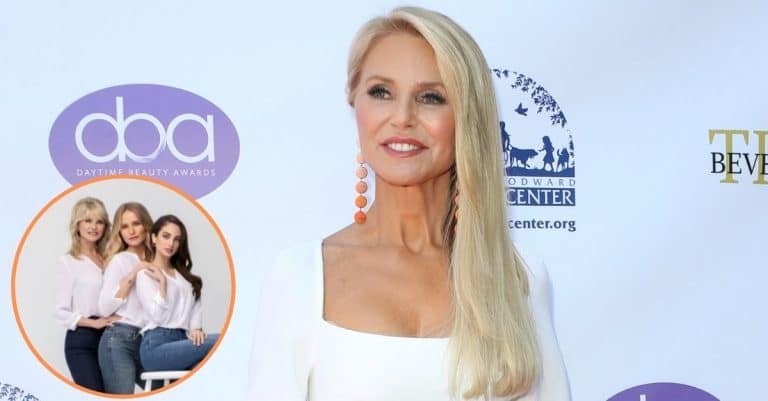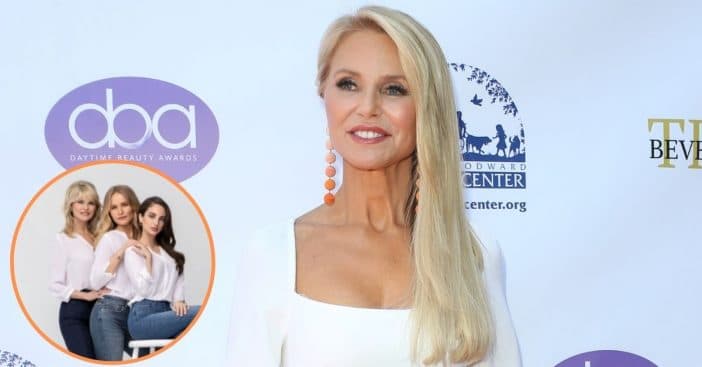 Christie Brinkley and her daughters, Alexa Ray Joel and Sailor Brinkley-Cook, all starred together in a new ad just ahead of Mother's Day. The ad was captured for denim brand NYDJ's 2021 Foundations campaign, which celebrates the "powerful bonds between women that are foundational to … individuality and self-confidence."
Altogether, the mother-daughter trio rocked several pairs of NYDJ jeans, showcasing all of their different fashion interests and styles. Another point made in the video was that post-COVID, everyone wants to get back into the routine of dressing up in something other than sweatpants, noting that these jeans are a good place to start that routine again.
Christie Brinkley and her daughters are stunning in new ad
View this post on Instagram
"If beauty doesn't start in your heart and soul and include kindness then it's not lasting beauty," 67-year-old Brinkley says in the video of her view of beauty and confidence. Her daughter Joel opens up, adding, "To me, beauty is being creative. It's freedom of expression, and my mom really does have that bohemian spirit that she imparted to me and my siblings."
RELATED: Christie Brinkley Turns 67, Shares If She'll Pose For 'Sports Illustrated Swimsuit' Again
View this post on Instagram
Brinkley also shares some advice that she gave to her two girls: "I always say to my girls, 'Bloom where you're planted. No matter what's going on in your life, there's always something that you can appreciate about it.'"
This also isn't the first time Brinkley has modeled and posed with her daughters. Back in 2019, Brinkley and daughter Brinkley-Cook walked at the Elie Tahari show for New York Fashion Week. All three of them also posed together for the 2017 swimsuit issue of Sports Illustrated. At that time, it had been nearly four decades since Brinkley appeared on the cover for three consecutive years in 1979, 1980, and 1981.
View this post on Instagram
"My first thought was, 'At my age? No way!'" Brinkley says to People about the shoot at the time. "When I turned 30, I was like, 'This is the last time I'm posing in a bathing suit!' When this issue comes out, I'll be 63. I thought, 'Those days are over.' But to get to do it with my girls, I thought, 'One last go!'" Brinkley adds that being able to pose with her daughters was a full-circle moment and that it's actually pretty emotional for her.
View this post on Instagram
"I can get very emotional about this," she says. "How many years ago, I was that insecure girl hoping that I would be good enough for the magazine. So to see my daughters now having the same thoughts I had, and to be able to see them actually be there on the job, was definitely a big moment."