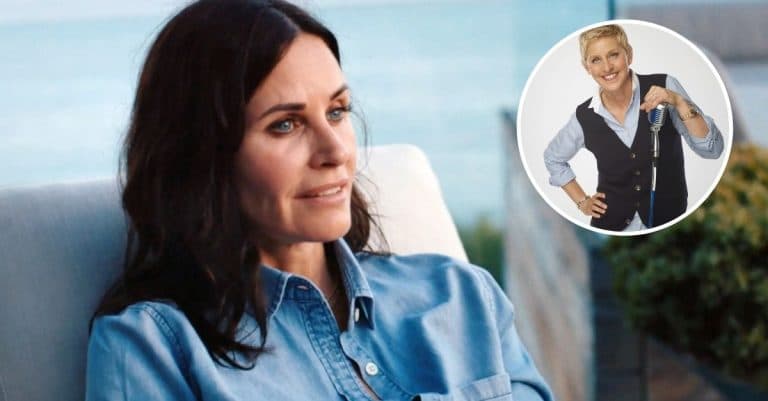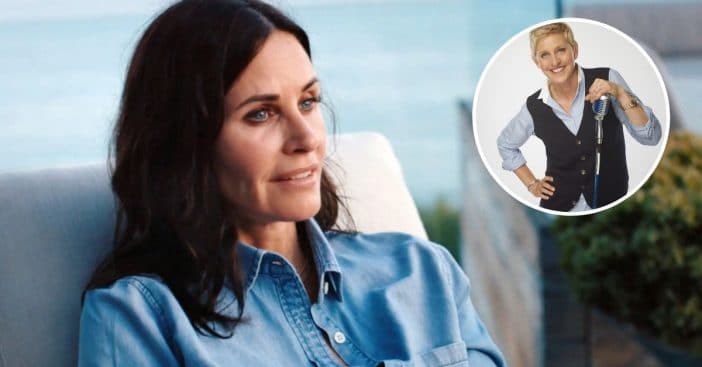 Ellen DeGeneres recently announced on her talk show that she's been living at actress Courteney Cox's home. Ellen said that she is moving and in-between homes and needed somewhere to live for a little while. Courteney graciously offered to have Ellen crash there.
Ellen said it doesn't have anything to do with her marriage to Portia de Rossi. She said, "I'm not living with Courteney Cox because I'm kicked out of my house. We sold our house here in Beverly Hills and I needed a place to stay and you were kind enough to say, 'Yes, stay at my house.'"
Ellen and Portia are staying at Courteney Cox's house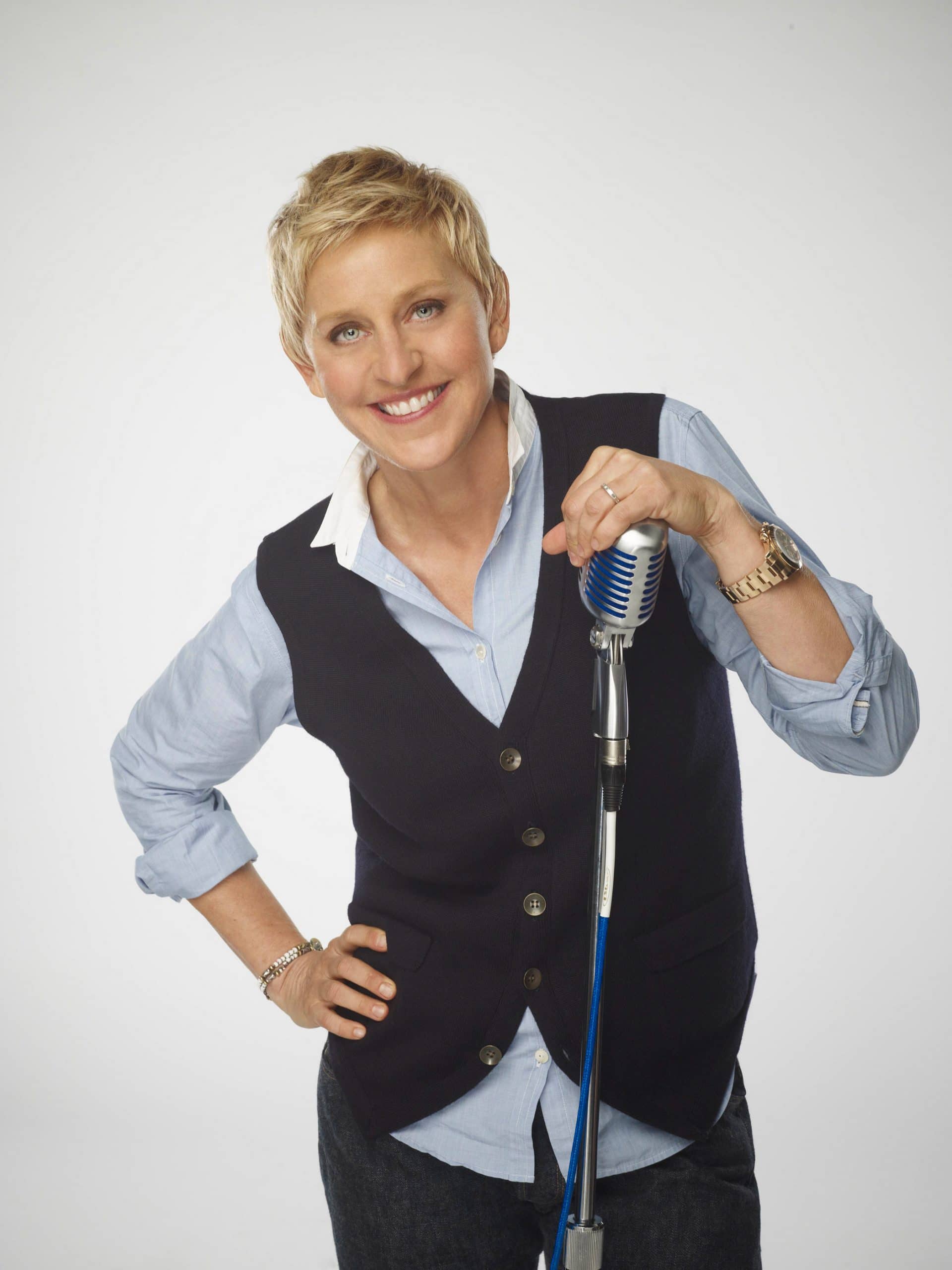 It sounds like Portia is living there too. Courteney said, "I had it cleaned and I moved everything off the right side of the bathroom so you'd have your space and the drawers and I was just really ready for you."
RELATED: Ellen DeGeneres' Wife Portia De Rossi Was In The Hospital For Emergency Surgery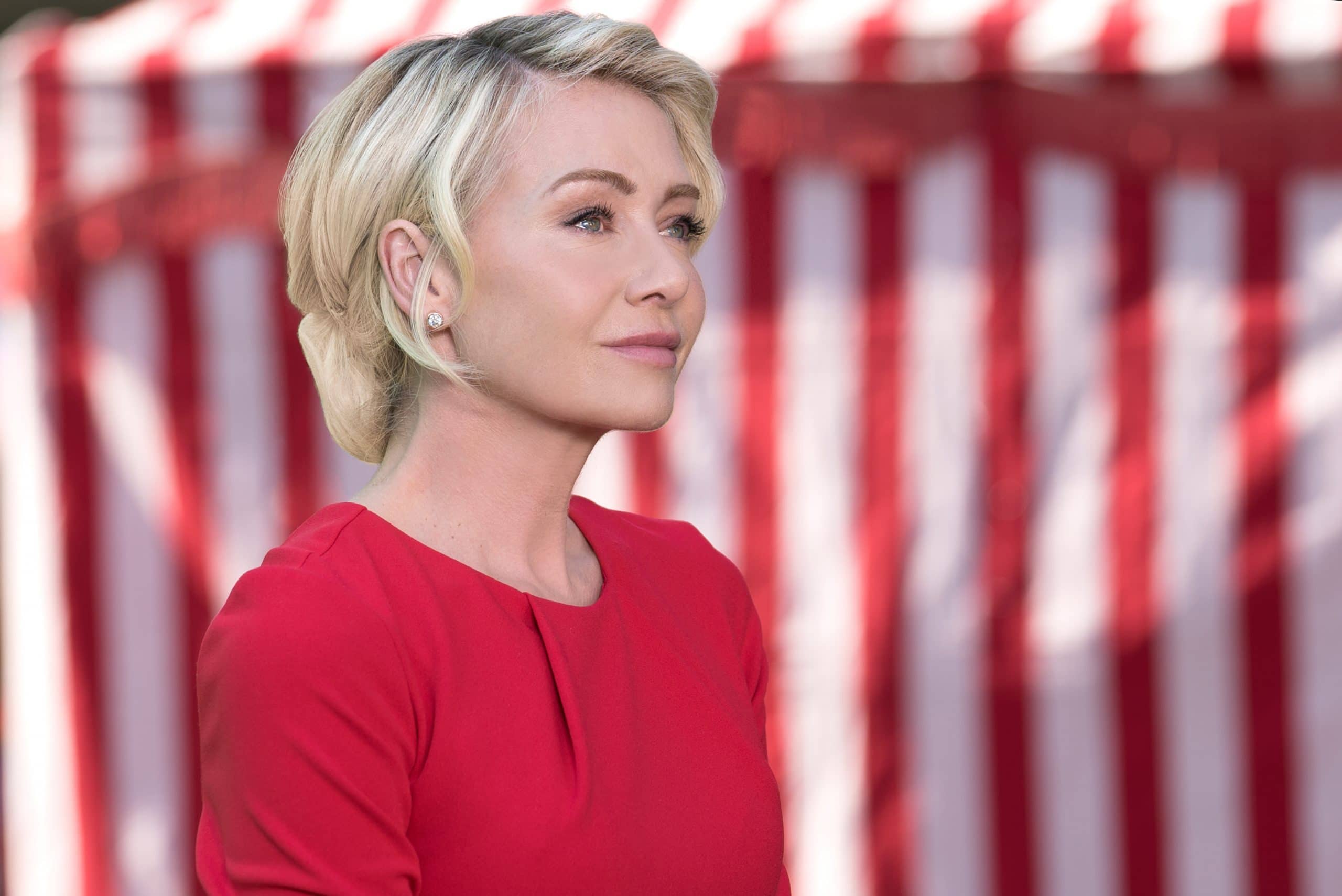 She continued, "All of the sudden, it was like, wait a minute, Ellen's toothbrush is on my side. And then [my assistant] opened up the drawer and I was like, 'Well, where's my makeup?'" Ellen joked in response, "No, that was Portia who took over your side. I only have one side and she happened to be there one night."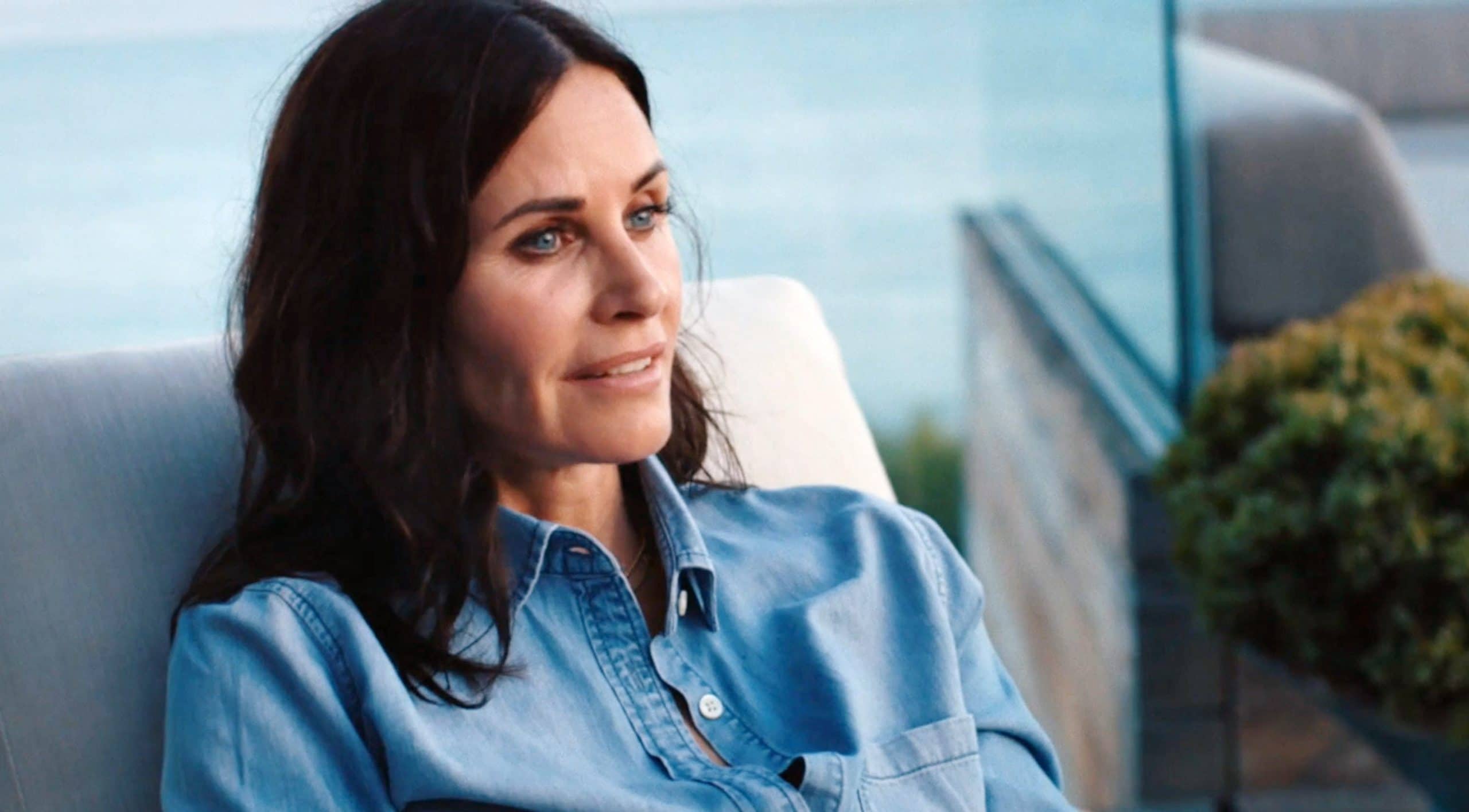 Ellen and Portia recently sold their Beverly Hills home for $47 million. They made a profit of $4.5 million and have been flipping homes for a while now. We can't wait to see where the couple ends up next!