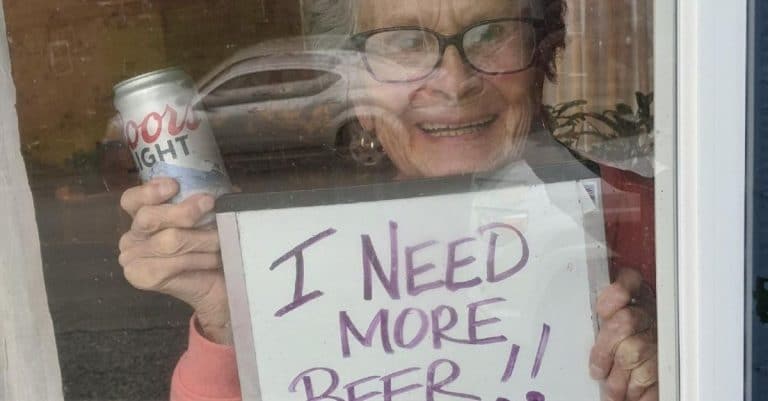 Olive Veronesi went viral last year during the lockdown for holding up a sign that said, "I Need More Beer!" She held up the sign with a smile and the photo brought many people a much-needed smile during those times. Now, it has been reported that Olive passed away just a few days after her 94th birthday.
She passed away peacefully surrounded by family members. The photo from last year was taken by a relative and got thousands upon thousands of shares and reactions on social media. She even caught the eye of her favorite beer company.
Woman that held up 'I Need More Beer' sign has passed away at 94 years old
Coors Light ended up sending her 10 cases of beer! Coors Light shared a photo of Olive drinking a beer, standing next to the cases on her porch. There was also a photo where she was holding up a sign that said, "Got More Beer!"
RELATED: 93-Year-Old Gets Free Beer After Holding Up Sign That Says "I Need More Beer"
The caption of the original photo read, "Olive Veronesi from Seminole, PA is doing her part to stay home and stay safe. She's sending this message to her neighbors and to her daughter."
Olive was also very involved in her local church. Sending our condolences to Olive's family and friends.