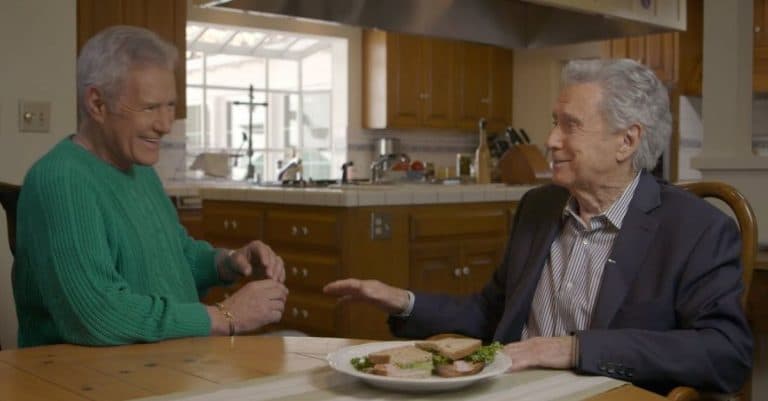 Two names remain enduring, iconic parts of game show history: Alex Trebek and Regis Philbin. Dubbed "the hardest working man in show business," Philbin became a prominent presence on Who Wants to be a Millionaire and then Live with Regis and Kelly. Trebek became a world record holder in 2014 when he hosted 6,829 episodes, a number that ended up reaching 9,200.
Sadly, both passed away in 2020. Philbin died from a heart attack while Trebek died after a two-year battle with pancreatic cancer. However, in 2018, both sat down for the documentary Game Changers to discuss what they did best: hosting game shows.
Alex Trebek and Regis Philbin were both 'Game Changers'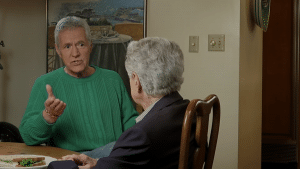 The 2018 documentary Game Changers, directed by Craig Thompson, celebrated 50 years of Jeopardy!, 30 of which were spent under Trebek. Though the anniversary belonged to the famous questions-as-answers show, the documentary honored and chronicled the history of game shows overall, from hosts to audiences, controversies and triumphs.
RELATED: Alex Trebek's Wife Talks First Pancreatic Cancer Symptoms She Noticed
It also provided the setting of a kitchen, complete with handmade turkey sandwiches, to host the hosts: Regis Philbin and Alex Trebek, discussing their craft and the documentary's subject matter. Trebek broke the ice with a joking, "I wanted you to feel really comfortable, so I made you a sandwich and I changed into a Kelly green sweater, just in your honor."
Changing up the formula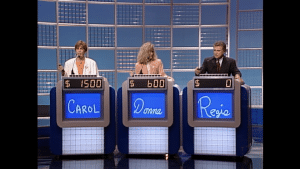 Trebek noted Philbin's unique rise to prominence in the game show world. In terms of trends, Philbin actually did the steps in reverse; first he gained his own talk show that gained national fame. That, then, led to his interest in hosting in a different light, thus leading Philbin to Who Wants to Be a Millionaire?
Philbin then admitted the show's format actually made him nervous more often than not, asking him to watch and allow people to risk so much money in front of him. He didn't get some relief from his distress until around eight shows in, when finally a contestant enjoyed a big win. Needless to say, the winner felt just as glad as the host, and even used a phone call during the million-dollar question just to excitedly tell his father of his impending million-dollar victory.
For another crossover between Regis Philbin and Alex Trebek, fans can also watch the very first episode of Celebrity Jeopardy!, in which Trebek called out Philbin's buzzer silence with yet more teasing. To see the meeting of the two iconic minds – and gain a craving for a turkey sandwich – watch the interview below.