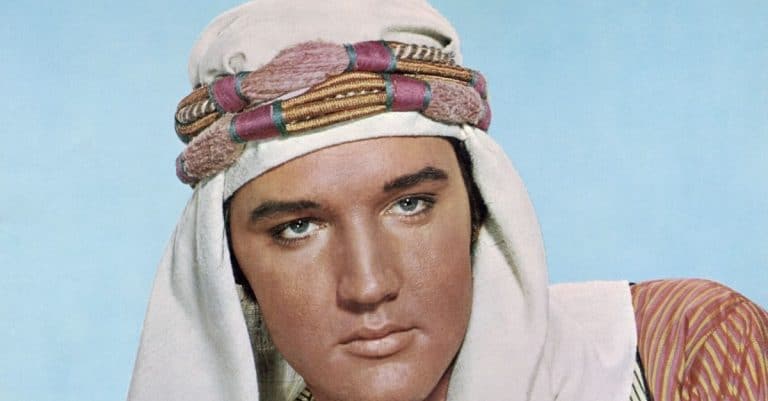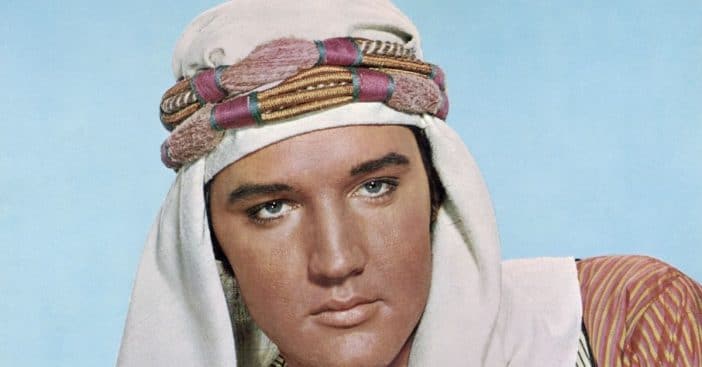 Priscilla Presley once revealed that Elvis went through a phase where he wore turbans. This was due to being cast in the movie Harum Scarum. He loved the idea of the film at first but things quickly went downhill. Of course, now the movie is being criticized for stereotypes against Arabs.
Priscilla said, "During pre-production, he came home darkened with makeup, dressed in white harem pants and a white turban. He looked extremely handsome, much more so than Valentino, I thought. Tilting his head down, with a piercing gaze and flared nostrils, he asked rhetorically, 'Frightening, isn't it, how much I look like him? How does this get to ya?'"
Elvis Presley didn't end up liking his role in 'Harum Scarum'
She continued, "He took me in his arms Valentino-style and dipped me over a la the famous poster of The Sheik. Night after night, he kept his makeup and the turban on all through dinner and up until bedtime. Although he was excited about the film when he first started shooting, as each day went by, his morale plummeted."
RELATED: Elvis Presley's Drummer Didn't Like Some Of Elvis's Behavior
Priscilla admitted, "Harum Scarum's plot was a joke, the character he played, a fool, and the songs he sang, disasters. The film turned out to be yet another disappointment and an embarrassing one at that."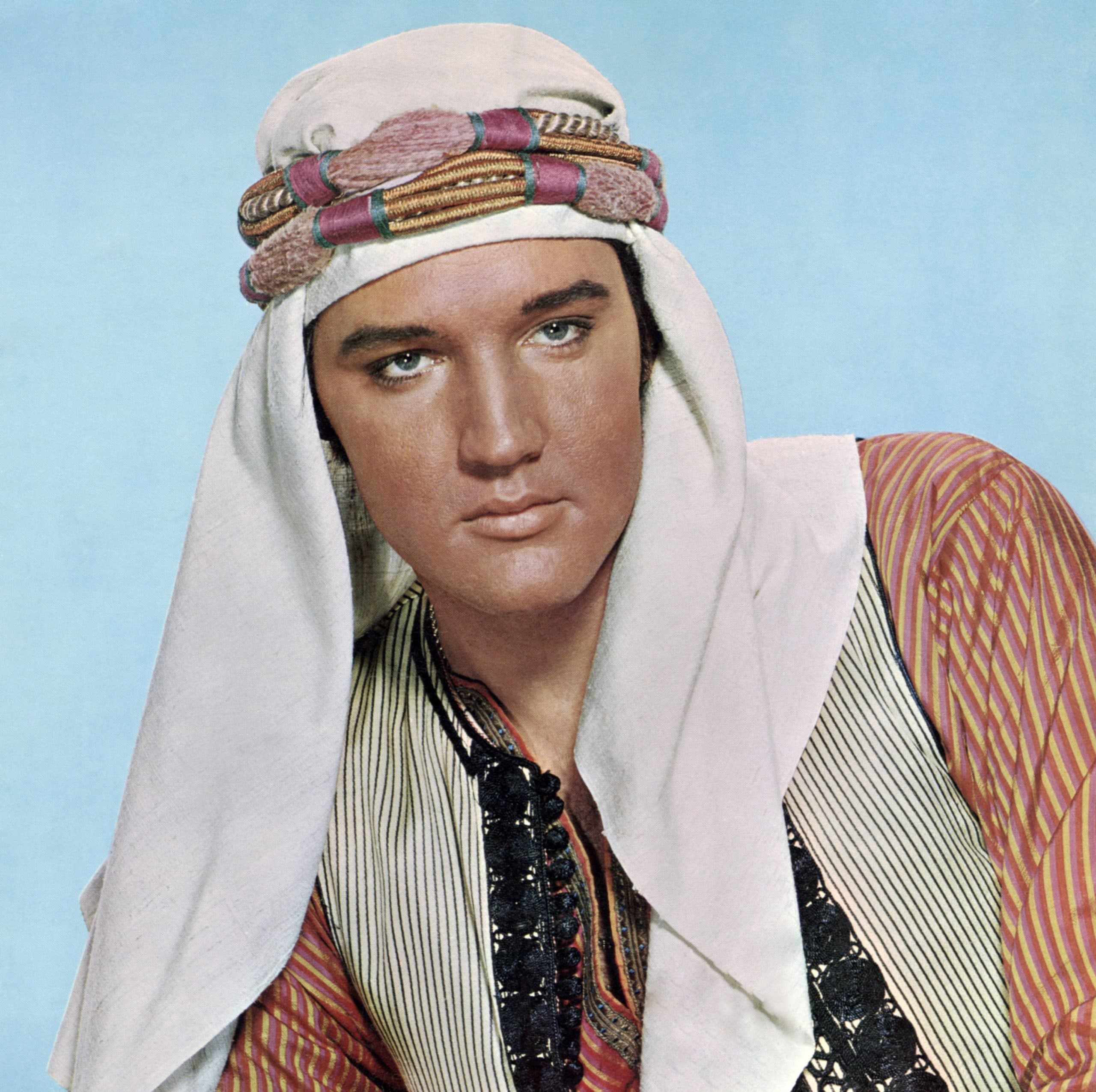 It makes sense that Elvis got into character and wanted to wear turbans! However, he quickly changed his tune after the movie ended up being so bad. The movie did do pretty well in theaters and the soundtrack sold over 300,000 copies. After the disappointment of the movie, Priscilla said Elvis got really into motorcycles. She didn't really want him engaging in such a dangerous hobby but he loved it. The turbans were gone and motorcycles were in.
Have you seen Harum Scarum? Watch the trailer below: