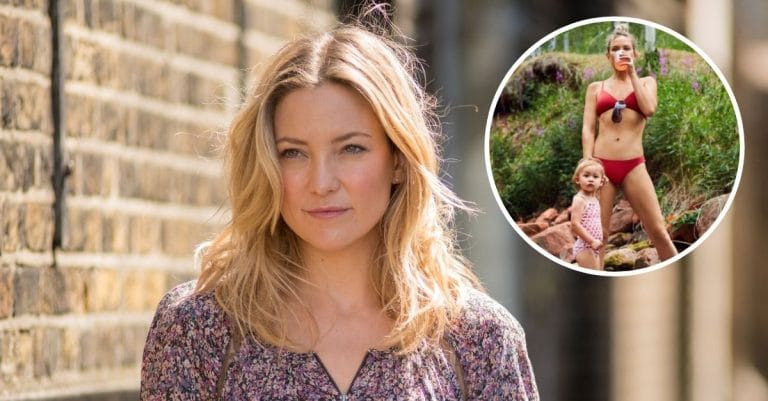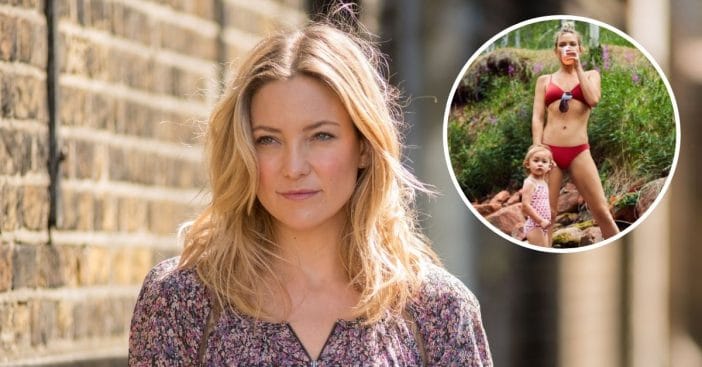 Goldie Hawn's daughter, Kate Hudson showed off her body to promote her new line of nutrition products. The 42-year-old wore a red bikini and stunned fans with her abs. In the photo, she is accompanied by daughter Rani Rose, who wears an adorable bathing suit with red hearts.
Kate captioned the photo, "Like mother like daughter… 👙 Celebrate mom with us this year! @tobeinbloom❤️" Her company, INBLOOM, sells nutritional supplements like protein powders and powdered vitamins. In addition to using her own supplements, Kate has discussed how she stays so fit as a working mom.
Kate Hudson looks incredible in a red bikini
View this post on Instagram
It is no secret that Kate works out a lot and eats healthy. She admitted that she works out about five days a week, for 30 minutes each time. She doesn't do the same workout every day. Kate said, "I do everything. I have to switch it up, I get so bored. I've been loving the Obé app, they have 20-minute workouts that are really hard and if you do them with the proper form they're really effective. I love my yoga apps, like Glo, and I use Body by Simone and Tracy Anderson's apps too — there's nothing better than her abs workout. I love my Peloton. I love Pilates — that's always been my number one."
RELATED: Goldie Hawn's Daughter Kate Hudson Shows Off Six-Pack Abs
View this post on Instagram
In addition, Kate eats a very healthy diet. She is an ambassador for WW (formerly known as Weight Watchers) but says she doesn't use it to track her weight. Kate admitted, "My struggle is not in weight loss. Mine is about staying healthy, trying to stay focused and balanced. One of the things about this re-imagining of WW is it's not just about weight, it's about wellness. To me, it's all about support. … Everyone's looking to how do you get motivated, how do you stay motivated?"
Kate is definitely motivated and it shows!