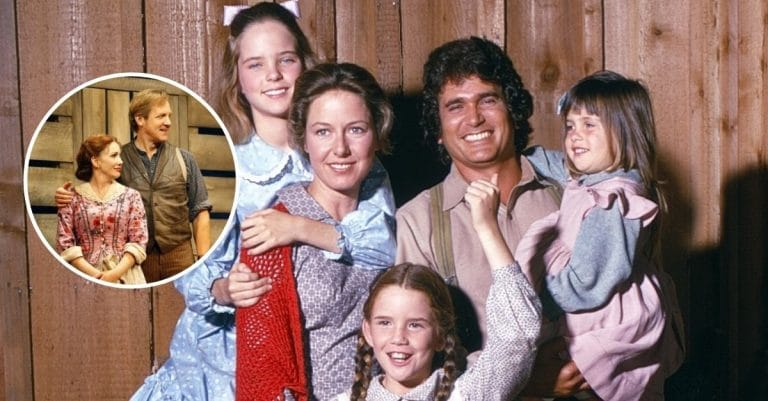 Years after Little House on the Prairie ended, a musical based on the series was in the works! Melissa Gilbert signed on to play Ma Ingalls in the musical since she was all grown up. She is best known as Laura Ingalls in the original series and she had a very hard time changing roles.
Melissa is more of an actress than a singer, so she trained for a full year before rehearsals began. When rehearsals started, Melissa said she grew very close to all of the cast and crew. However, she admitted, "The strangest part of the whole experience for me was grappling with the idea of playing Ma instead of Laura. Talk about an identity crisis."
Melissa Gilbert played Ma Ingalls when she was all grown up
During rehearsals, she found herself answering whenever someone called for Laura! She said, "Later, during the scenes when Pa and Laura (Kara Lindsay) were onstage, I stood in the wings and wept, remembering Mike and me and watching the two of them create that bond in a whole new and beautiful way."
RELATED: Revisit The Ingalls Like Never Before With These 11 Little-Known 'Little House On The Prairie' Facts
After the show went well, Melissa said she was proud of herself for how far she had come. She started as an adopted child and was a star by the time she was a young girl. She was all grown up and had learned a lot about herself.
She added, "I had also become the triple threat that once seemed possible only in my dreams. I could act, sing, and dance. I could also laugh, cry, and forgive. I didn't worry as much about who I was compared to who I could become." Did you see the Little House on the Prairie musical starring Melissa Gilbert?