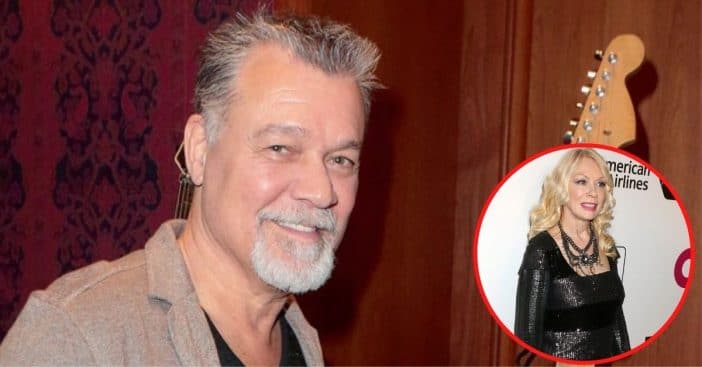 HEART guitarist Nancy Wilson has released her own tribute song to Eddie Van Halen titled "4 Edward." The song apparently stems from the time Eddie wrote a song using Wilson's acoustic guitar while on tour, according to MetalInjection.net. The tribute song is entirely instrumental.
"When Heart toured with Van Halen I asked Eddie why he never played acoustic guitar, his response 'I don't have one,'" says Wilson. "I gave Eddie one of mine and he immediately wrote a song on it that stole my heart. After he passed, it hit me so hard I felt it was time to pay tribute to him."
Listen to "4 Edward" below
Wilson plans to release her newest album called You and Me on May 7th. A lot of information has come out about Wilson and Van Halen's relationship since he sadly passed away – she even apparently gifted him his first acoustic guitar, which makes sense considering he didn't have one and they formed a close bond.
RELATED: Grammy Producer Responds To Comments About 'Disappointing' Eddie Van Halen Tribute
Van Halen passed away in October 2020 following a lengthy battle with throat cancer, which first stemmed from tongue cancer in 2000. His memory and legacy have continued on through his son, Wolfgang Van Halen.
Listen to the full song "4 Edward" by Nancy Wilson below: