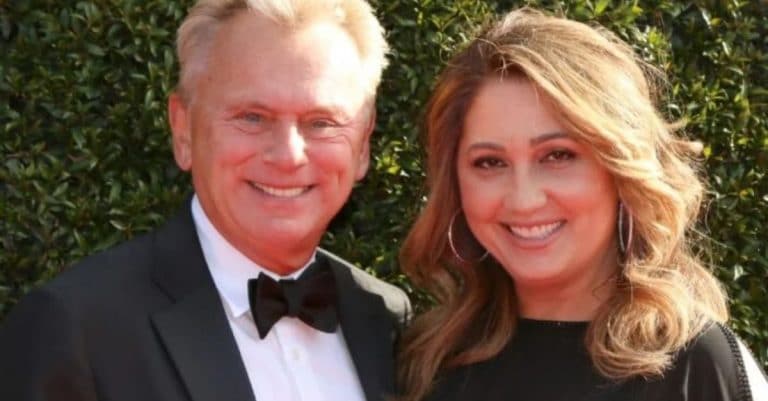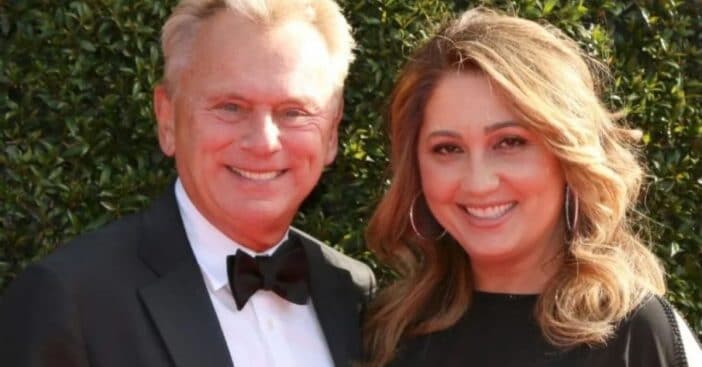 UPDATED: 4/19/2022
The wheel is spinning and the couples are dating. Actually, they're quite happily married and have been for some time now. Pat Sajak is often seen in the company of Wheel of Fortune co-host Vanna White, but outside the game show there's another very important woman in his life: Lesly Brown.
Their story goes back to 1988, when a mutual friend helped them cross paths via a restaurant opening in Irvine, California. At the time, Brown had been 23 and Sajak was 42. The two hit it off right away and ended up married the following year. They've been together since, in rather profound ways, too.
Get a look into the marriage between Lesly Brown and Pat Sajak
Pat Sajak's Wife: How 'The Dating Game' Started His 30 Year Marriage To Lesly Brown https://t.co/DospVlT2d4

— Suggest (@suggestonline) April 9, 2021
Lesly Brown attended the University of Maryland where she studied television production. She graduated in 1986 before commencing a modeling career. This brought her the title of "Miss Georgetown" and a gig with Playboy. After that, she left the industry, Parade reports. Now, she's a professional photographer.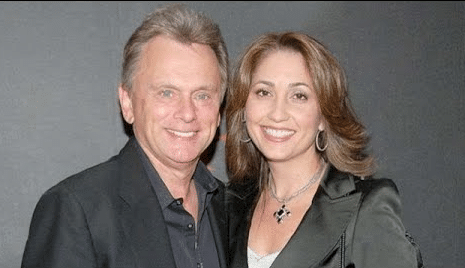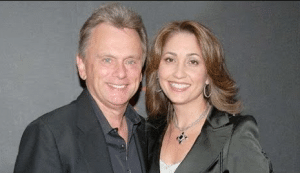 RELATED: Pat Sajak's Daughter, Maggie, Takes Over As Letter Toucher In Her Father's Absence From 'Wheel Of Fortune'
The couple currently calls Severna Park, Maryland home, though they also have a home in Los Angeles. That provides a familiar living environment for Sajak when he hosts Wheel of Fortune, although even that show's been known to hit the road on occasion. Parade further notes that Sajak's schedule allows for some flexibility and a balance between family time and his career. He spends just four days a month in California, during which he films six episodes a day.
Brown and Sajak represent a supportive couple
View this post on Instagram
In 2019, Sajak faced the threat of a blocked intestine, which rendered him hospitalized. He was put under with heavy doses of medication, but the whole time, Brown stayed by his side. To this day, he can vaguely recall, "In the background [at the hospital], I could hear my wife and daughter talking. It sounded like they were a mile off, but they were right next to me! They were talking to each other. And I remember thinking, not in a morbid way, 'I think this must be death. This must be what death is like.'"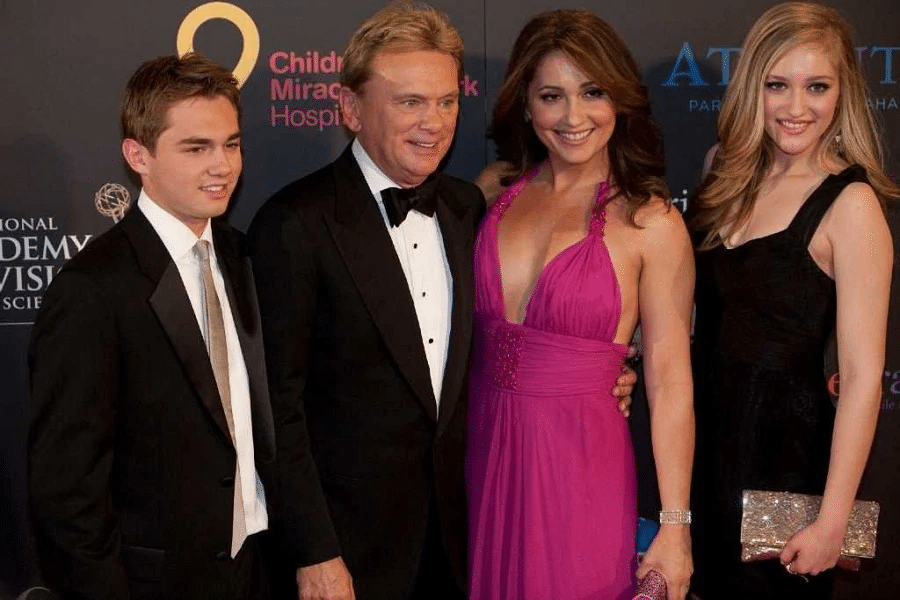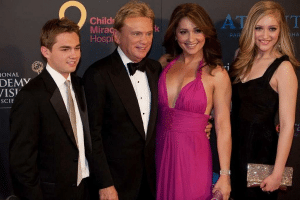 He further worried, "Hearing their voices, I thought, 'Boy, their lives are gonna change now.' And I felt badly for them. I didn't feel badly about dying. I felt badly that they were gonna have to deal with the aftermath. As it turned out, I was just high."
Our hearts 💗 @patsajak #Family #FamilyTime #WheelOfFortune pic.twitter.com/2k5x1cfX0S

— Wheel of Fortune (@WheelofFortune) January 10, 2020
The loved ones he worried for included not just wife Lesly Brown, but also two children, both adults: Margaret "Maggie" Sajak, age 26; and Patrick Michael James Sajak, age 30. Both of his kids made cameos on the show in their youth, and Maggie Sajak has grown into a successful country singer. She even came onto the show as an adult to keep things entertaining.