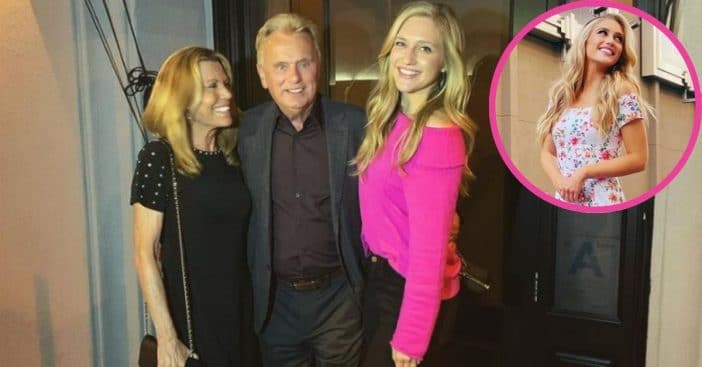 Viewers of Wheel of Fortune are familiar with Pat Sajak, and even his daughter Maggie from her brief appearances on the game show when she was 24. Since Sajak started hosted the show in 1981, fans have seen his family grow from the very start, first learning of Maggie when she was very young.
Herself a country singer, Maggie turned 26 early in 2021. A new photo of hers on Instagram recently reminded followers just how far she's come, as she stands tall and proud as a mature woman fully come into her own career, complimented by a summery floral dress.
Pat Sajak's daughter Maggie shows just how much she's grown
View this post on Instagram
On Tuesday, September 7, Maggie Sajak took to Instagram and shared a picture of herself wearing a form-fitting white dress with a partial slit and orange and pink flowers bedecking the fabric. The top leaves her shoulders uncovered with sleeves partially down her arms and her blonde hair hangs down untied in gentle waves.
RELATED: Pat Sajak's Daughter Maggie Shares Throwback Video With Mom For Mother's Day
"Looking ahead to one week from now," she captioned the post, "and the premiere of SEASON 39 of @wheeloffortune!!!" Stars frame the word "ahead" in her post, which has received over a thousand likes and 60 comments by time of writing echoing the sentiment or expressing awe for Maggie's appearance.
Keeping up with the show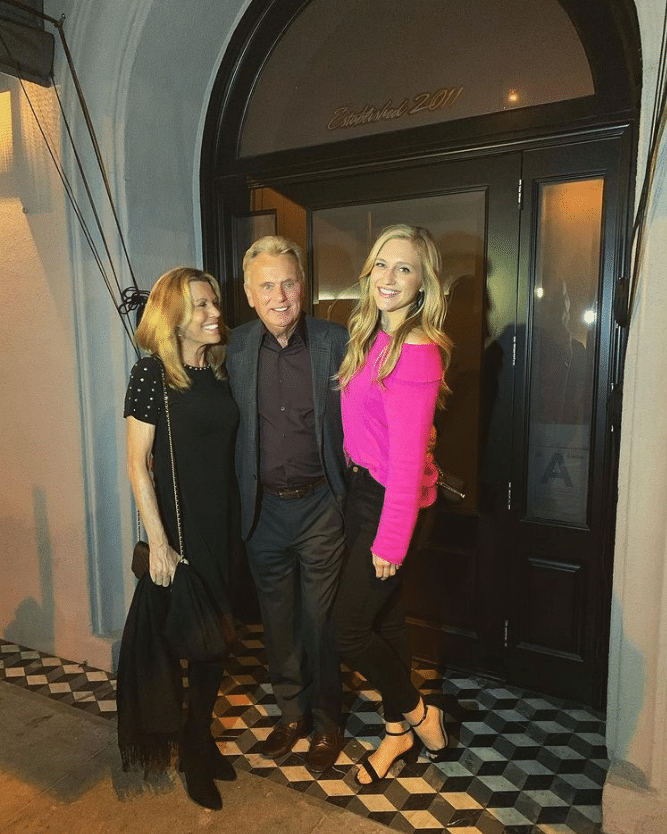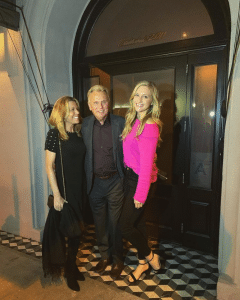 Typically, Pat Sajak hosts Wheel of Fortune, with Vanna White as the co-host and letter turner. Back in 2019, when Sajak had to temporarily step away from hosting for medical reasons, Vanna took over as host, and Maggie became the letter turner.
At that time, she was 24. The series regulars have shown no sign of retiring anytime soon, but Maggie has stayed on-and-off involved with the show over the years. In fact, the official Wheel of Fortune YouTube page shared a video of Maggie providing a tour of Sajak's dressing room. Between moments like these, her guest appearances, and continued support and promotion of the show, perhaps Maggie could become a more regular installment in the future.