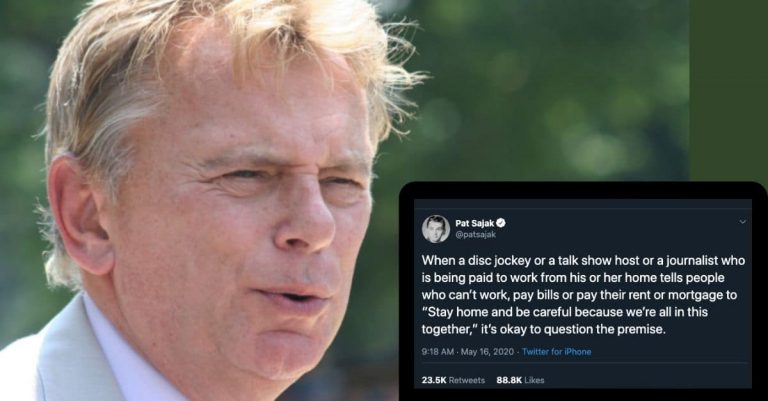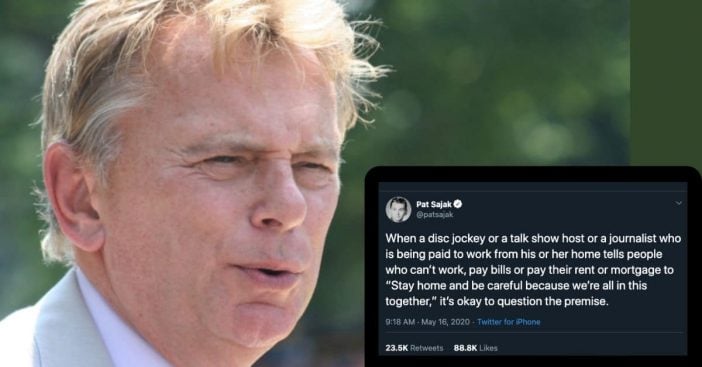 Wheel of Fortune host Pat Sajak recently sent out a tweet slamming media journalists for their double standards. His tweet reads, "When a disc jockey or a talk show host or a journalist who is being paid to work from his or her home tells people who can't work, pay bills or pay their rent or mortgage to "Stay home and be careful because we're all in this together," it's okay to question the premise."
His tweets calls out the double standard of people in the media being able to work from home and still making money. This is all while telling others they need to stay home who are struggling to pay rent, groceries, and more because they can't work. Over 36 million Americans have filed for unemployment and that number continues to rise.
Pat Sajak slams media for double standards
However, in the same breath, he tells viewers not to "forget" about the celebrities who are also struggling. He ends the tweet with #AdoptACelebrity to reassure everyone that it was satirical humor. "I hope you understand how difficult this situation is for celebrities. Instead of being pampered and flattered by everyone, we are forced to sit in our homes just like regular people. Please don't forget about us. Any kind words of support would be appreciated. #AdoptACelebrity," his tweet says.
RELATED: The Coronavirus Is Bringing Back Drive-In Movie Theaters In Times Of Social Distancing
Sajak has been among the many show hosts continuing filming of their show without a studio audience. His message on social media comes in the midst of anti-lockdown protests as some governors continue to extend their stay-at-home orders. While some states like Florida have been working on re-opening, states like Michigan and Connecticut are facing extensions on their stay-at-home orders. New York and California are looking at re-opening dates of mid-July.