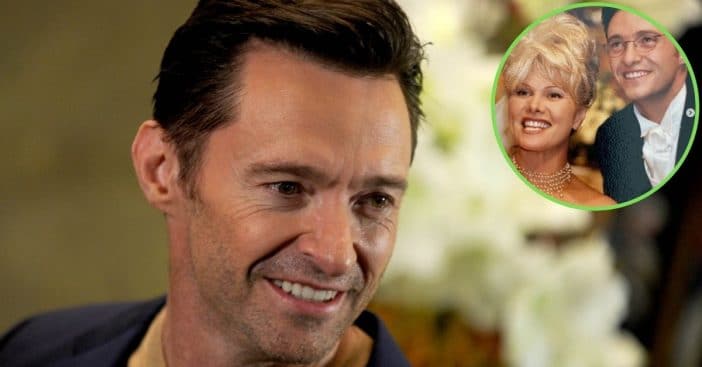 Hugh Jackman recently shared photos of him and his wife, Deborra-Lee Furness, from their 1996 wedding to celebrate their 25th wedding anniversary. "Being married to you Deb is as natural as breathing," Hugh captions the collage of photos.
"From nearly the moment we met … I knew our destiny was to be together. In our 25 years – our love has only grown deeper. The fun, excitement and adventure more exhilarating; the learning even greater."
Hugh Jackman celebrates his 25th anniversary with wife Deborra-Lee Furness
View this post on Instagram
He continues, "I'm forever grateful to share our love, our life – and, our family together. We've only just begun. Deb, I love you with all my heart!" He also shared a separate photo of the two from their wedding, being held up on their guest's shoulders. Looks like a lot of fun! "Deb. You are, and always will be, the great love of my life. I love you to the moon and back," he writes for that photo.
RELATED: Hugh Jackman Was Once Told Not To Sing After Getting Skin Cancer Removed
View this post on Instagram
The couple first met on the set of the Australian TV series Corelli in 1995, and Hugh proposed just four months later and the two would wed in 1996. They have adopted two children together, Oscar Maximilian, 20, and Ava Eliot, 15. The Greatest Showman actor revealed to Willie Geist in an interview that he "immediately knew" Furness would one day be his wife. "I knew two weeks into meeting Deb that we were going to be together for the rest of our lives," he says.
"In the end, what do you want from your life partner?" he adds. "You want to be fully seen and you want to be able to fully see them for exactly who (they) really are. And Deb and I had that from the beginning."