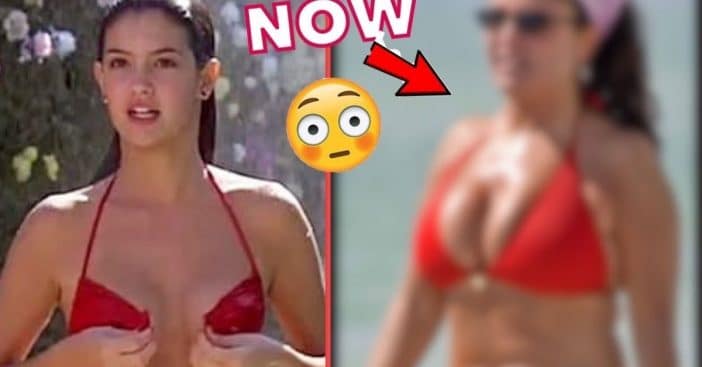 UPDATED 3/31/2022
Boom! Don't panic. That wasn't actually a real explosion, just the sound of some of the biggest bombshells the world has ever seen. Bombshells so amazing we can still hear their reverberations to this day. The decade is the 1980s, and beautiful '80s babes are everywhere.
They lit up the silver screen, graced the covers of magazines, and were plastered on bedroom walls all across the country. Today we are going to be looking at some of the most attractive women of the '80s.
Elle Macpherson
In 1982, Elle Macpherson's future was laid out before her. She had just been accepted to study law at Sydney University — the only problem was she had no money for books. So the 6-foot stunner with gorgeous dirty blond hair decided to take a year off and model in New York City to raise money for her university expenses. It turned out to be a good decision, as Macpherson would go on to become one of the biggest supermodels of the '80s.
RELATED: 1970s Bombshells, Then And Now
She appeared in ads for everything from Ralph Lauren to Diet Coke, and was on the cover of Sports Illustrated so much — a record five times to date — that Time Magazine nicknamed her "the body." But Macpherson wasn't just a pretty face with the mind of a lawyer. In the '90s, she branched out into acting, playing a recurring character on the TV show Friends and starring in the atrociously campy Batman and Robin. Today she is on top of the business world — Macpherson runs her own lingerie company, Elle Macpherson Intimates, and produces a line of beauty products appropriately called The Body.
Sigourney Weaver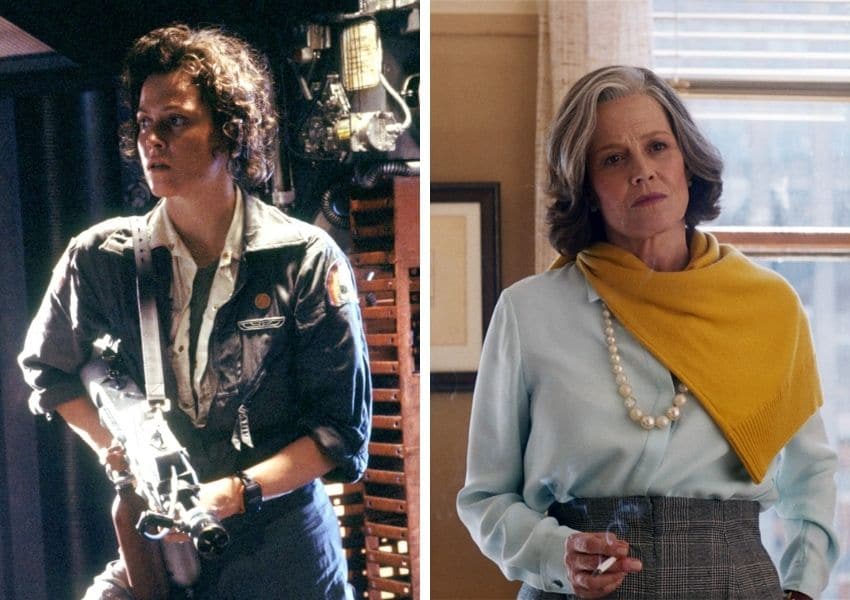 No one in the 1980s combined the ability to kick your ass with ravishing good looks quite like the supremely talented Sigourney Weaver. The daughter of an actress and a TV exec, Weaver fell in love with acting at a young age, eventually attending the Yale School of Drama with fellow future superstar Meryl Streep. Imagine those acting classes! But it was Weaver's breakout role in Alien as the bomb-dropping bombshell Lieutenant Ripley that set her up to conquer 1980's cinema — and boy did she.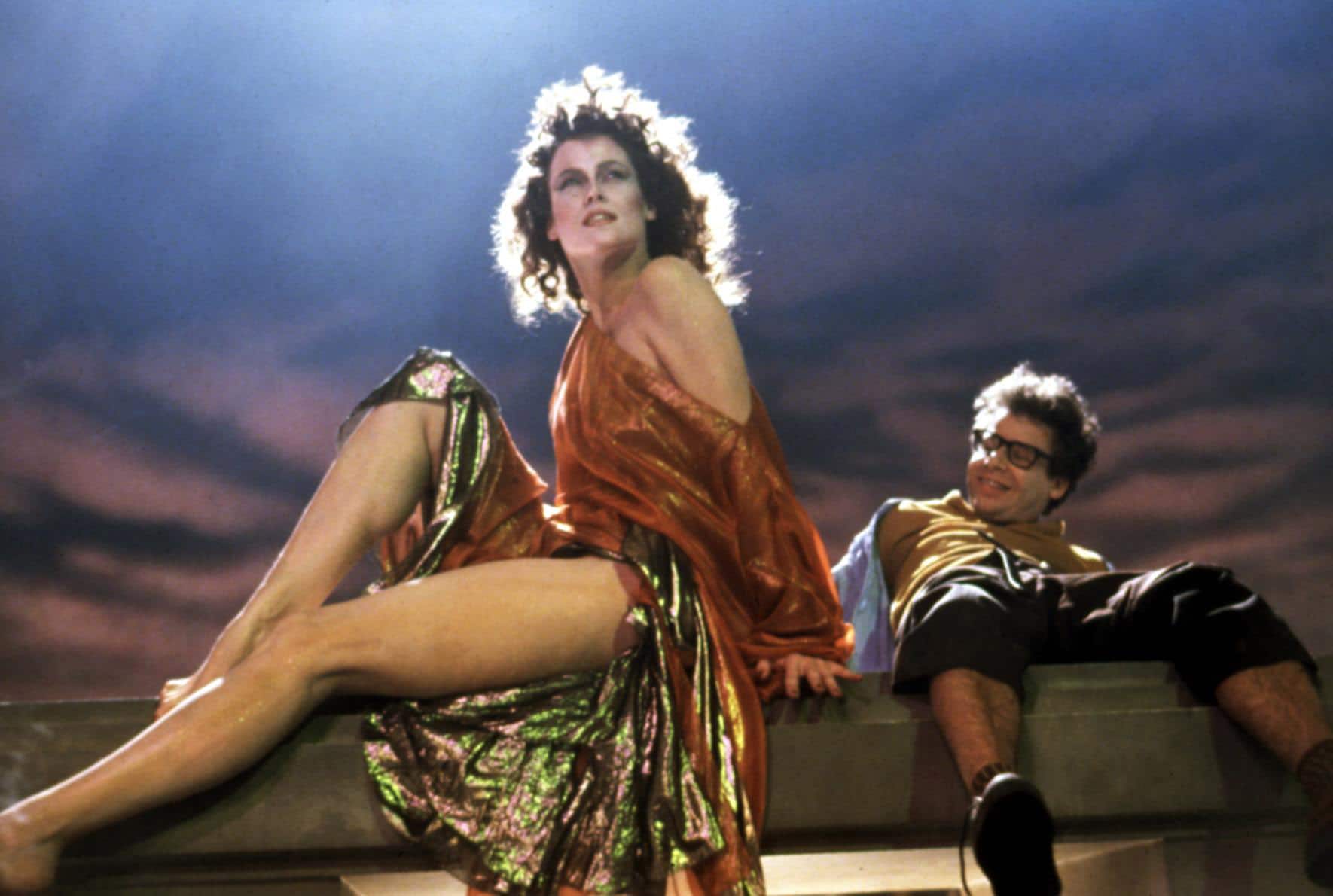 Hit after hit followed, with movies like Ghostbusters and Working Girl garnering both critical acclaim and box office success. And through it all Weaver glided through the decade with a poise and grace most people can only dream of. Weaver's career hasn't slowed down since the '80s: she starred in the fantasy film Avatar in 2009 and is appeared in the latest Ghostbusters installment, Afterlife, plus she'll be seen in two sequels to Avatar. On top of that, she's still somehow just as beautiful as ever at 72.
Lisa Bonet
It would have been hard for fans of The Cosby Show in 1984 to picture one of the family's adorable children being included in a list of '80s bombshells, but fast forward five years and boy did Denise Huxtable grow up. Lisa Bonet had always been beautiful, as a child she starred in beauty pageants and had numerous guest spots on TV shows. But by the late '80s, her alluring, smoky eyes and perfect cheekbones helped her become one of the most gorgeous women of the decade. And she let everyone know.
In 1987 she starred in Angel Heart alongside Mickey Rourke, and the two had a sex scene so steamy it had to be edited down to achieve an R rating. She then posed topless to promote the film in the magazine Interview, and the label child star was left far behind. After The Cosby Show ended, Bonet semi-retired from acting, making sporadic appearances in movies like High Fidelity and the TV show The Red Road. These days Bonet makes occasional guest spots on TV and helps raise her two kids with her husband, Aquaman himself, Jason Momoa, though they announced their marriage was ending in January 2022.
Heather Locklear
With piercing blue eyes and silky blond hair, Heather Locklear in the 1980s was the poster child for the girl next door. She rose to fame as the scheming niece on ABC's Dynasty. Along with Dynasty and further cementing her status as one of TV's biggest stars, she appeared opposite William Shatner in T.J. Hooker. Audiences loved her whether she was a rich oil heiress or upstanding cop, and she always looked stunning either way.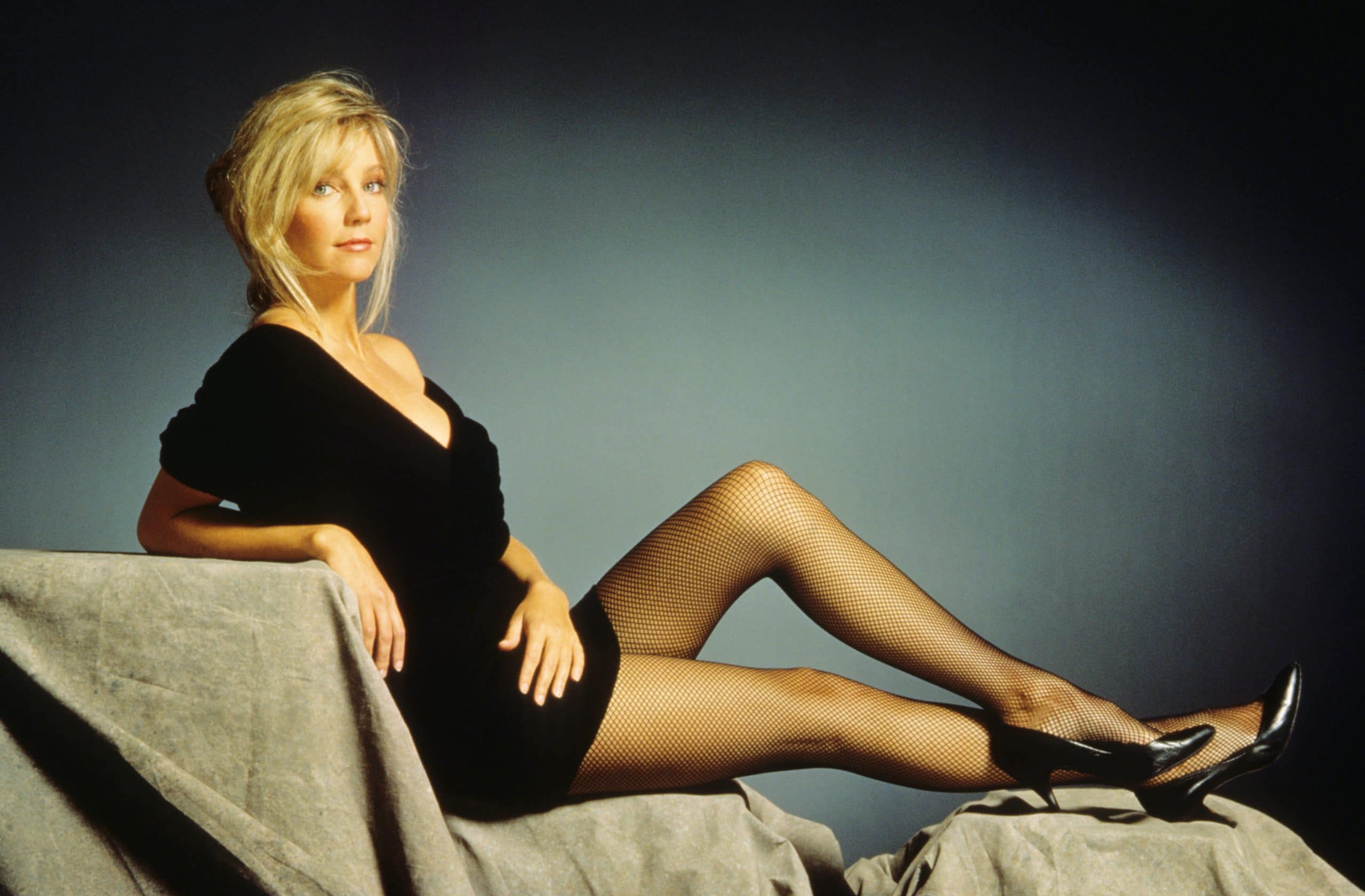 Post '80s, Locklear continued her dominance of television, starring in Melrose Place in the '90s and Spin City in the early 2000s. While she still makes TV appearances to this day, sadly Locklear is in the news now more often for personal and health-related issues. In 2018 she was arrested twice for two separate instances of battery and was also hospitalized with a suspected overdose on prescription medication. While definitely a troubled person today, we'll always remember Locklear for her beaming smile and the uninterrupted string of TV hits.
Cindy Crawford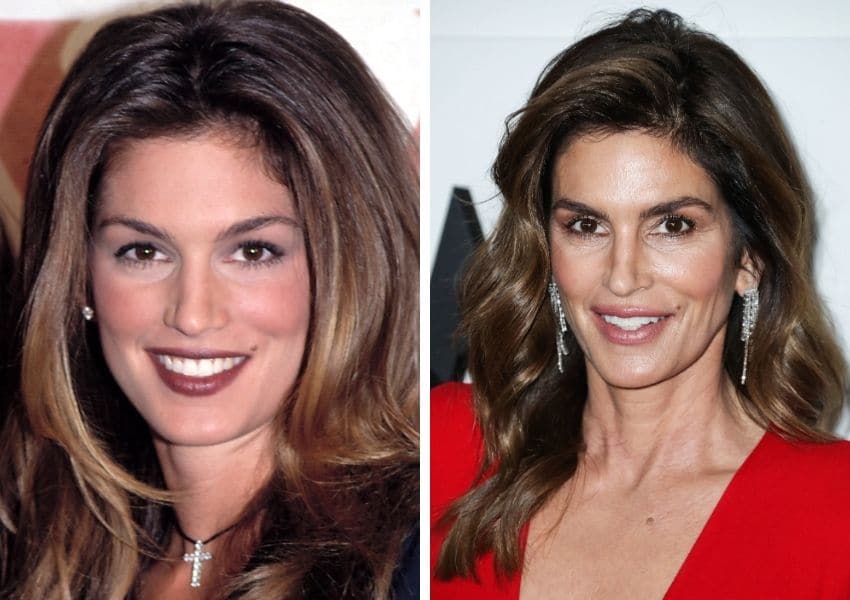 If you need an explanation about why Cindy Crawford is on a list of top '80s bombshells, you should probably crawl out from whatever rock you've been living under. Arguably the most famous model of all time, Crawford was her high school's valedictorian and had a scholarship to study chemical engineering at Northwestern University. But she was also one of the most beautiful people alive, and after one quarter, dropped out of school to pursue modeling. With her perfectly placed beauty mark right above her lip, she soon took the fashion world by storm, and a 1988 appearance in Playboy helped cement her as one of the most recognizable faces on the planet.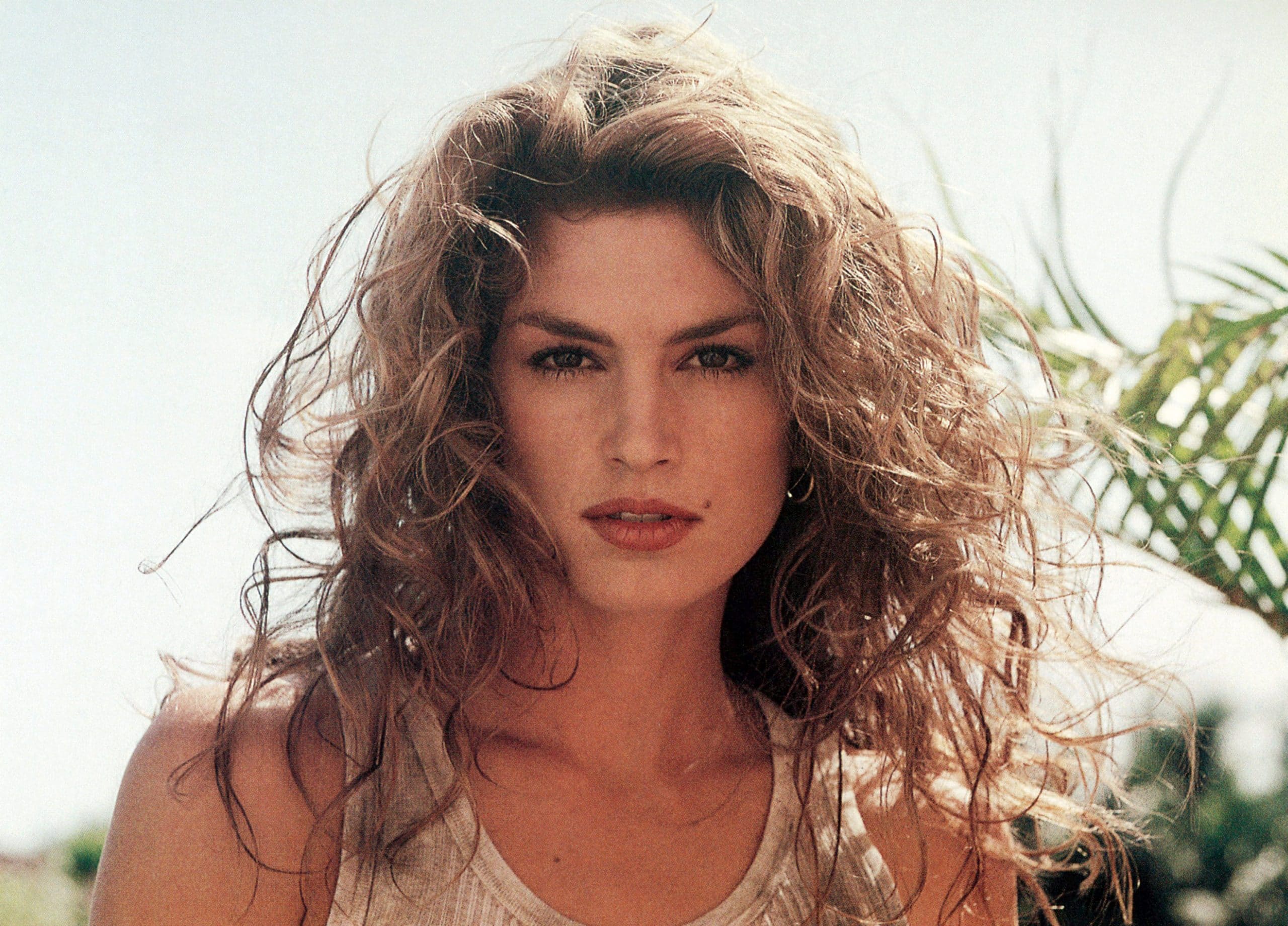 The end of the decade didn't slow Crawford's career one bit — she became the face of Pepsi in the early '90s and even stunned dressed as George Washington on the cover of George Magazine. Crawford retired from full-time modeling in 2000, and these days focuses on her philanthropic work. She's on the celebrity board of the Ronald McDonald House, and the honorary committee of the California Wildlife Center. A bombshell with a heart of gold.
Phoebe Cates
The daughter and niece of prolific TV and Broadway producers, Phoebe Cates seemed destined from birth to become an actor. And as is appropriate for one of the '80s biggest bombshells, she got her career off to a bang. Who could forget Cates' character in 1982's Fast Times at Ridgemont High emerging from a swimming pool, dripping wet in a sexy red swimsuit, before engaging in what Rolling Stone called the "most memorable bikini drop in cinema history?"
If she had done nothing else with her life, she would be included on this list. But Cates didn't stop there. She would go on to star in the horror-comedy Gremlins and appear alongside Mathew Modine in the teen comedy Private School. At an audition for The Big Chill in 1983, Cates met future husband Kevin Kline, and in 1991 retired from acting to raise their two children. Today she owns and operates a boutique in New York City, and although she no longer appears on the silver screen, whenever we go back and watch Fast Times we all have to resist the urge to do a "Judge Reinhold."
Jennifer Grey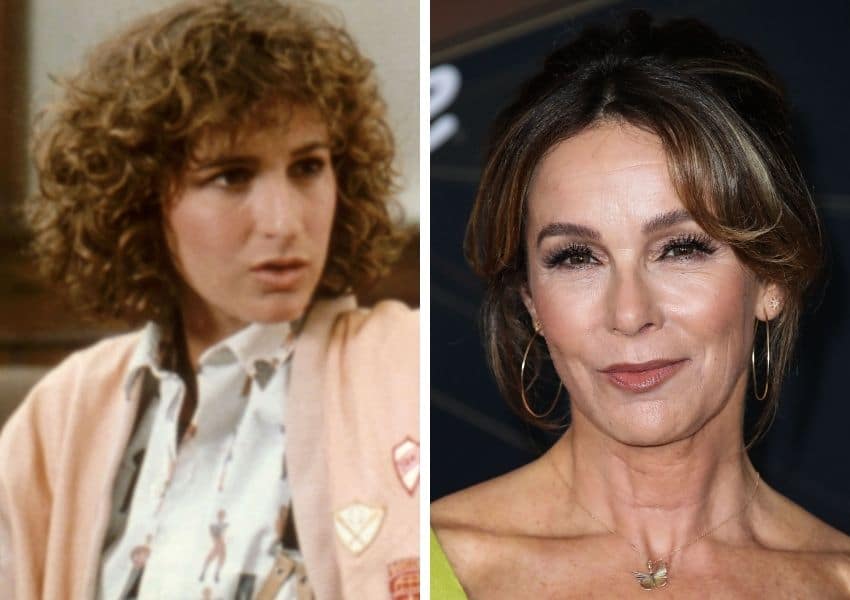 A nose by any other shape is a…. Career killer? While that phrase may not be that well known, because we just invented it, superstar and all-around hottie Jennifer Grey, unfortunately, found just how true it really is. In the mid-'80s Grey was an inescapable force, starring in such massive hits as Red Dawn and Ferris Bueller's Day Off. She then blasted off into the stratosphere with 1987's Dirty Dancing, playing the innocent teen opposite Patrick Swayze's irresistible dance instructor. At this point, Grey was on top of the world and looked poised to have a long and productive career.
There was just one problem. She hated her nose. While she was undeniably beautiful, Grey thought that her nose was too big and holding back her career. So she had two nose jobs, the second to fix problems arising from the first. And she did indeed emerge from her surgeries a new woman with a stereotypically attractive nose. The only problem was that she was unrecognizable. No one who saw Grey's face on a movie poster would connect her to the star of Dirty Dancing, and almost overnight her career was stuck in a corner. A life lesson for us all.
There you have them. Some of the hottest, most explosive bombshells of the 1980s. Who takes the crown for the hottest bombshell of the decade? Did we leave out your favorite lady? Let us know in the comments below, we read every one! If you do, Cindy Crawford might give you a call. But no promises…