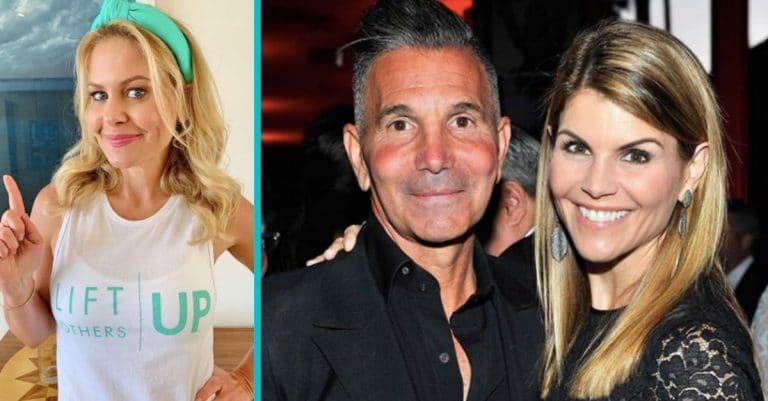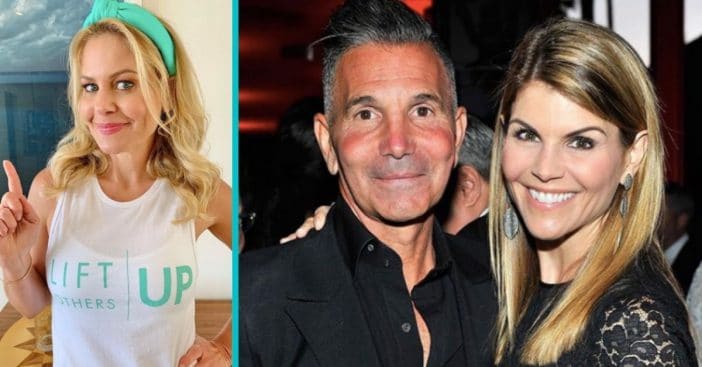 Candace Cameron Bure has reacted to the sentencing of Lori Loughlin and Mossimo Giannulli. Their sentencing was for their roles in the college admissions scandal. Loughlin was sentenced to two months in prison while Giannulli will be serving five months. The Fuller House co-star actually didn't have much to say about it.
One social media user writes that the sentences were too short. "They should have 4 years each for the college kids that should have gotten in," they say. Candace responds simply with a pensive face emoji: 😔. She also shared a photo to Instagram with the caption, "Just a reminder to always lift up others 💛✨ we could all use a little EXTRA encouragement these days."
Candace Cameron Bure reacts to the sentencing of Loughlin and Giannulli
https://www.instagram.com/p/CEKy_ceBsgq/
It was back in 2019 that Candace opened up about her co-star's charges. "It's too personal to us and we would never want to talk about someone that's such a dear and close friend. I've already said that we are family and we stand by each other and pray for each other and we'll always be there for each other."
RELATED: Lori Loughlin's Husband Mossimo Giannulli Gets 5 Months In Prison For College Admissions Scandal
Both Loughlin and her husband were initially charged with "one count each of conspiracy to commit federal programs bribery, in addition to charges of money laundering conspiracy, conspiracy to commit mail and wire fraud and honest services mail and wire fraud," according to PEOPLE.
Loughlin addresses the court after sentencing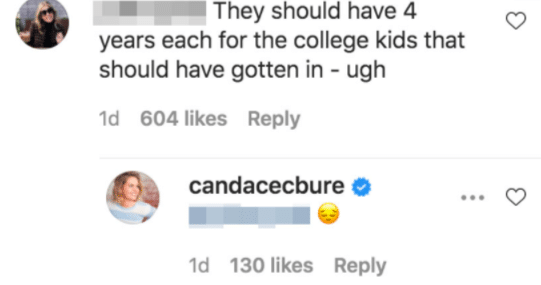 Both initially pleaded not guilty before agreeing to a plea deal. It is not clear when either will report to prison. Recently, Loughlin addressed the court. "I made an awful decision. I went along with a plan to give my daughters an unfair advantage in the college admissions process. In doing so, I ignored my intuition and allowed myself to be swayed from my moral compass."
https://www.instagram.com/p/CERZ_xTllA_/
She continues, "I thought I was acting out of love for my children, but in reality, it only undermined and diminished my daughters' abilities and accomplishments. That realization weighs heavily on me and while I wish I could go back and do things differently, I can only take responsibility and move forward."