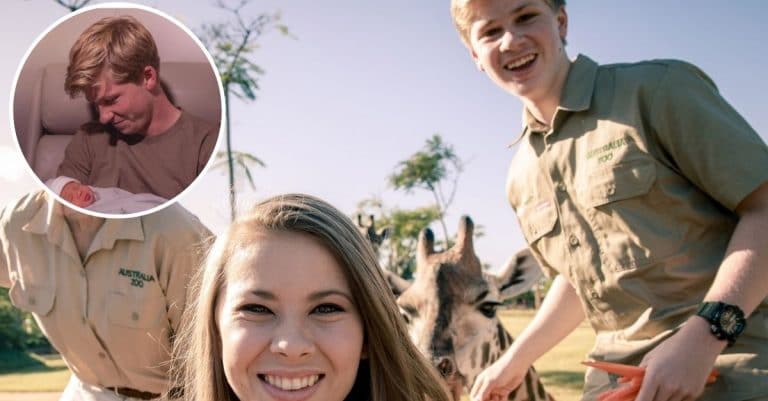 Bindi Irwin's brother, Robert is very excited to be an uncle to his newborn niece! Bindi and her husband Chandler Powell recently had their first baby, a girl named Grace. Bindi shared the great news with photos last week.
Robert also shared a photo holding his newborn niece. In the photo, he sits in a chair looking down lovingly at Grace. He captioned the photo, "Let the uncle adventures begin! Love you so much, Grace ❤️ This little one picked the two best parents in the entire world."
Robert Irwin is a proud 'funcle' to his newborn niece
View this post on Instagram
He continued, "The most incredible, caring and strong Mum… and the funnest, coolest and kindest Dad. Love you three so much – I can't wait for this exciting journey ahead!" Grace was born on Bindi and Chandler's first wedding anniversary.
RELATED: Bindi Irwin And Her Husband Chandler Welcome Their First Child
View this post on Instagram
Robert has been very involved in the wedding and the welcoming of Bindi's first child. They seem very close. For Robert's birthday, Bindi shared a photo of them on her wedding day.
She wrote, "Your kind heart and fantastic sense of humour makes my every day. Our baby girl is going to love her 'funcle' (fun uncle) so very much. You're one of the brightest lights the world has ever seen. I'll always be here for you. Love you!"
Baby Grace is so cute!