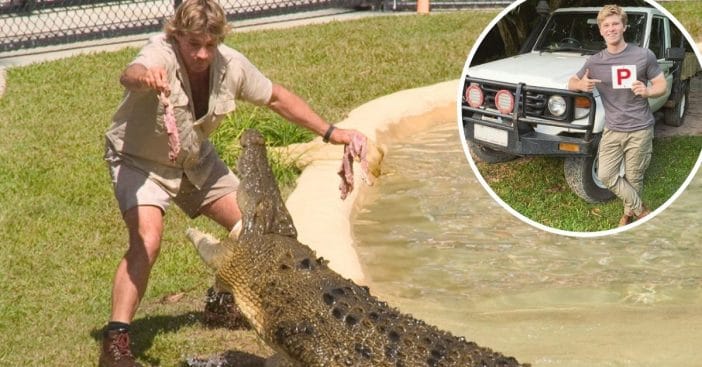 17-year-old Robert Irwin shared some good news with fans! He recently passed his driver's test and was able to drive his late father's truck. Robert was able to take Steve Irwin's truck on a very special trip, to see his newborn niece for the very first time.
He shared a photo of himself and the truck and wrote, "Passed my driving test! 🎉 My first solo drive was a super special one – took my dad's old Ute to see Grace in the hospital right after she was born 😊"
Robert Irwin drives his late father Steve's truck to visit his newborn niece
View this post on Instagram
Robert's sister and new mom Bindi wrote her congratulations in the comments section. She wrote, "So proud of you!!!" Robert was able to visit Bindi, her husband Chandler, and their new baby Grace in the hospital. He shared a photo holding the newborn.
RELATED: Robert Irwin Shares Adorable Photo Holding Newborn Niece
View this post on Instagram
Grace was born on Bindi and Chandler's first wedding anniversary. They named her Grace Warrior Irwin Powell. Her middle names are in honor of Steve, who passed away in 2006. She wrote, "Her middle names, Warrior Irwin, are a tribute to my dad and his legacy as the most incredible Wildlife Warrior. Her last name is Powell and she already has such a kind soul just like her dad."
Congrats to the entire Irwin family! It is so sweet to see them all still honoring Steve. He would be so proud.