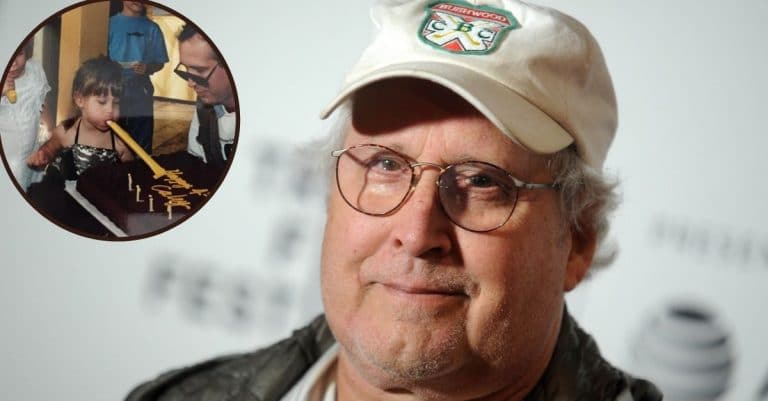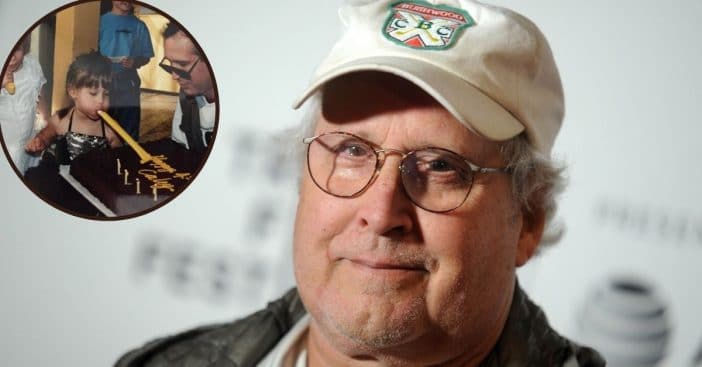 Chevy Chase recently posted a throwback photo of his daughter Caley for her 37th birthday, and it's just too adorable! The photo showcases a younger Chevy Chase and his daughter, who is blowing one of those party poppers after being presented with her ginormous birthday cake!
The now 37-year-old has made her own mark in the entertainment industry, starring in films, television series, and TV movies, and also having her hand in writing and producing.
Chevy Chase shares adorable photo of his daughter on her birthday – birthday's past!
Most recently, Chase has been making headlines due to his recent stint in the hospital, being treated for heart issues. "These are my first few days home. I can only say how happy I am to now be back with my family," he said after returning home. "I'm feeling good. I was in the hospital five weeks. A heart issue. So, for now, I'm around the house. Not going anywhere."
RELATED: Whatever Happened To Chevy Chase, Clark Griswold From 'National Lampoon's Christmas Vacation'?
Now 77 years old, he has recently reminisced about how he was once the king of slapstick comedy. However, he has no desire to go out and possibly risk getting COVID. "I used to go out and do anything. I'd do slapstick in front of 3,000 people. But at this moment I have no need to go."
As the pandemic has been ongoing, Chase has found himself mostly indoors. He's had a lot of time to catch up on pastimes such as reading and watching television, although he's not too impressed with what's on TV lately. "I read. Turn on TV. Watch the news. I see actors, comedians, producers, screenwriters working and, God bless them, but I don't see anything great on television. It all became a generation of s–theads laughing at the world. The humor today's giving the next generation worse stuff than they already have in their own lives. It drives me nuts."