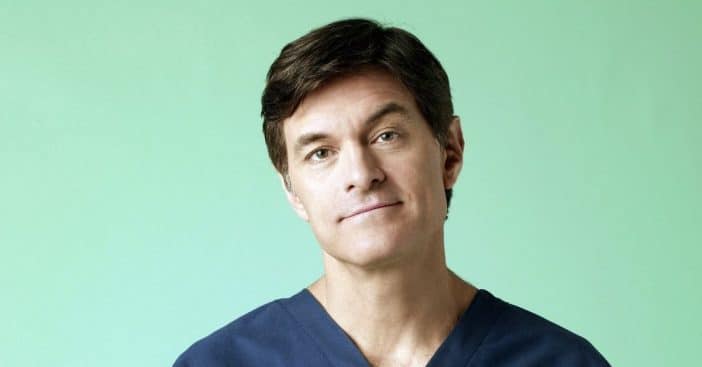 Some Jeopardy! fans and former contestants are not too happy about one guest host. There is now a petition to remove Dr. Mehmet Oz from the list of guest hosts for the game show. A letter was posted on the website Medium.com last month which gave reasoning for the concerns. Dr. Oz recently began his two-week gig as guest host, after Katie Couric's reign ended.
The letter was written by former Jeopardy! contestants and is written to Mike Richards, the executive producer of the show. Part of the letter reads, "We understand that first and foremost, 'Jeopardy!' is a television show, and ratings are important. However, Dr. Oz stands in opposition to everything that 'Jeopardy!' stands for. 'Jeopardy!' is a show that values facts and knowledge."
Former 'Jeopardy!' contestants call for the removal of Dr. Oz as a guest host
New episodes of Jeopardy! continue this week with guest host @DrOz! pic.twitter.com/9pRYevhjZA

— Jeopardy! (@Jeopardy) March 22, 2021
RELATED: Check Out The Current Schedule Of 'Jeopardy!' Guest Hosts
It continues, "Throughout his nearly two decades on television he has used his authority as a doctor to push harmful ideas onto the American public, in stark contrast with his oath to first do no harm. These ideas include promoting supplements that do nothing, legitimizing gay conversion therapy (which is banned in California, as well as 19 other states), dangerous "cures" for autism, and, most recently, the use of hydroxychloroquine as a treatment for COVID-19."
Dr. Oz began his career on The Oprah Winfrey Show and soon had his own television show. The former contestants believe that Dr. Oz's reputation may soil the reputation of the beloved game show. So far, neither Jeopardy! nor Dr. Oz has responded to the letter publicly. Read the entire letter here. In conclusion, the petition to remove Dr. Oz has been signed by 500+ people at the time of posting.
What do you think? Should Dr. Oz be fired from his guest host spot?