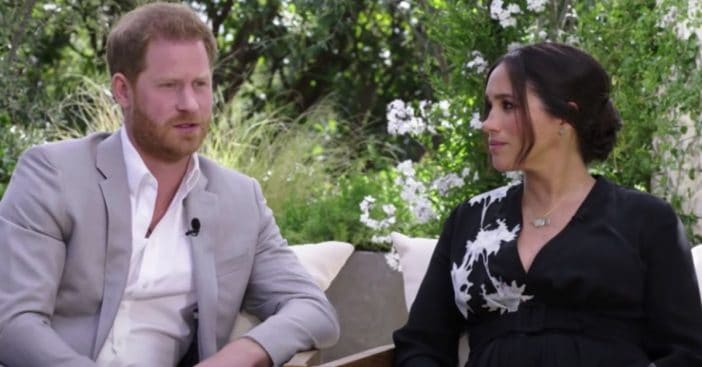 Following the explosive interview with Oprah, Harry and Meghan Markle's popularity ratings have plummeted, according to Metro UK. The latest YouGov data shows that the interview is not fairing well with the British public. The couple made a list of shocking claims and accusations, including that Meghan had no support during times of mental health crisis and also endured racism concerning her son's skin tone.
The data shows that only 45% of UK citizens have a positive opinion of Harry following the interview, while 48% regard him negatively. This is a drop of 15 points from March 2nd, before the interview aired. Meghan's scores show that 31% of people think positively of her, and a whopping 58% view her in a negative light.
Harry and Meghan's interview not doing well as a whole with British public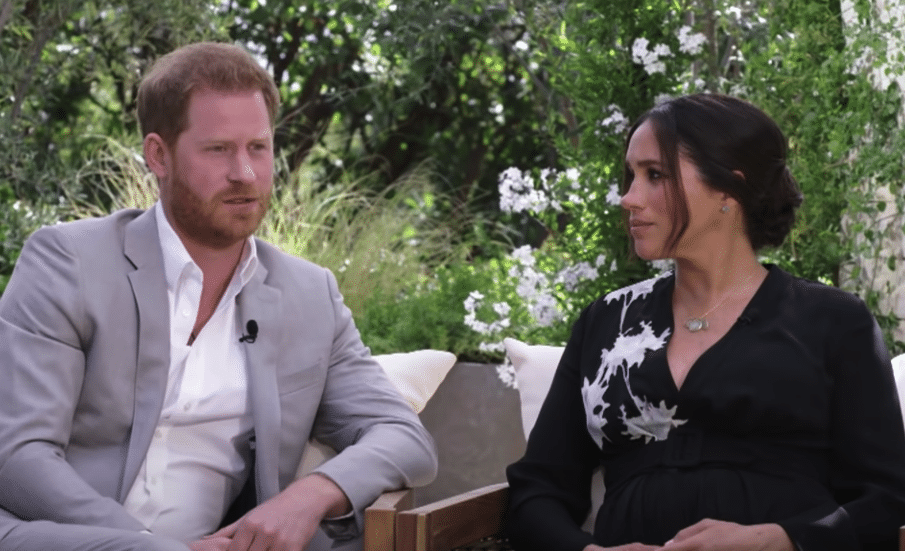 The couple's popularity ratings had a small increase prior to the interview, but the tell-all seems to have shattered their popularity scores. Metro UK notes that they have now, collectively, hit a record low.
RELATED: The Queen Responds To Prince Harry And Meghan Markle's Interview
However, when it comes to certain age groups, 55% of young people aged between 18 and 24 saying they like Meghan, and 59% like Prince Harry. Their popularity seems to obviously differ amongst age groups. Despite these intense claims made in the interview, it has not technically damaged the popularity scores of other Royals.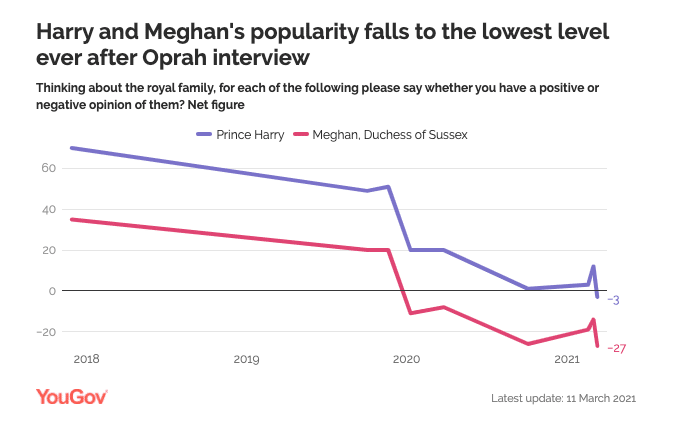 The only noticeable shift in other Royal members following the interview is Prince Charles, with 42% of people now having a negative opinion of him. This is up from 36% (negative) on March 2nd. In terms of the Queen, it seems that plenty of people still think positively of her, with an 80% positivity rating and just 14% of people viewing her negatively.