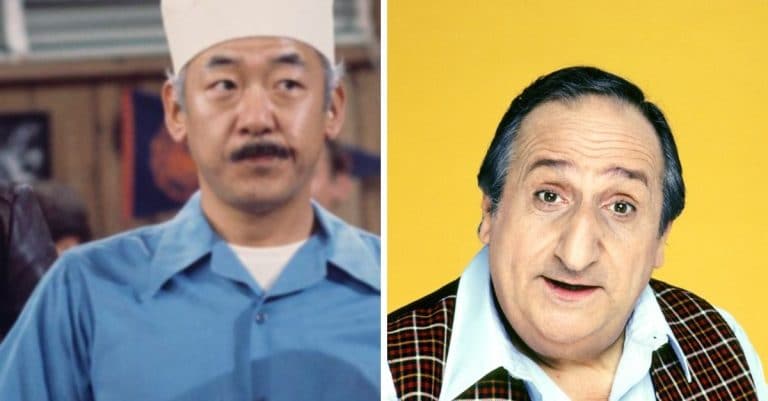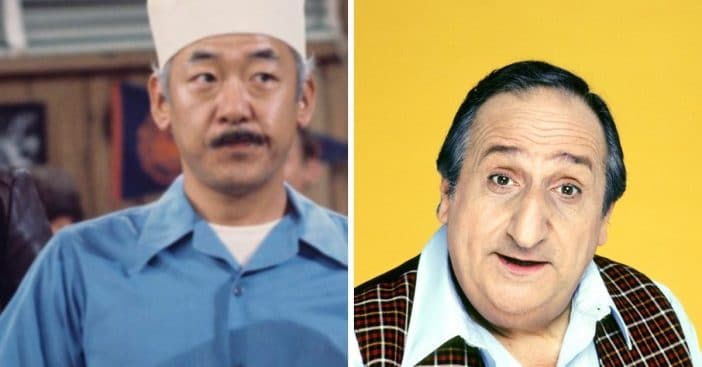 For fans of the 1974 sitcom, Happy Days, nostalgia takes the form of Arnold's Diner.
Arnold's Diner became the main hangout spot for Richie, Fonzie, and their friends. Throughout the course of the series, the diner's owners switched from Arnold to Al. The change left numerous fans wondering who came first: Arnold or Al?
Happy Days and Ownership of Arnold's Diner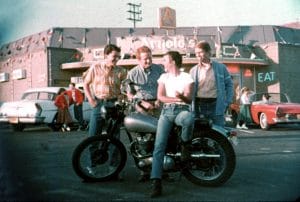 The show establishes a shift of ownership during the fourth season's premier in 1976. This three-part episode, "Fonzie Loves Pinky" depicts the transition from Arnold to Al and left some fans pondering the first time they truly saw Al.
RELATED: The Tragic Story of 'Happy Days' and 'The Karate Kid' Star Pat Morita Revealed in New Documentary
Played by, Al Molinaro, new diner owner Al Delvecchio's debut is wrongly attributed to this episode in 1976. However, Big Al, as he's called, appears in the diner long before Arnold ever does.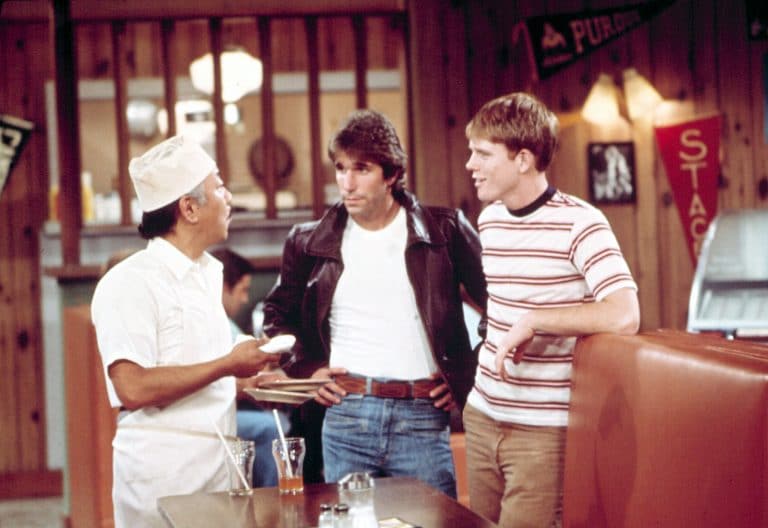 In the second season, an episode titled "Guess Who's Coming to Christmas" features Big Al as a cook at Arnold's Diner. Not only did this characterization confuse some fans about Al's first appearance, but it also confused the creators of Happy Days as well.
In an interview with the Television Academy, writer, Lowell Ganz disclosed how he even could not keep up with the diner owners. "Al had been there originally," Ganz said. "Al was there first. Al was there before Pat. Wasn't he? Al left, and then Pat [Morita] came in, and then Al came back. That's what it was. I think!"
As the interview went on, Ganz became jumbled and could not remember if he was, in fact, correct. As it turns out, a complicated truth shows that whether you believe Al or Pat came first, you may be right.
A strange and complicated timeline
First, Al Molinaro appeared on Happy Days before Pat Morita in 1974. Following Molinaro's appearance, Pat Morita was introduced in a two-part episode called "Fearless Fonzarelli" in 1975. During his first scene, Morita gives Fonzie a disapproving stare and shakes his head— this would become his trademark move.
However, in 1976, producer James Komack and ABC executive Michael Eisner offered Morita a show of his own. The show in question was Mr. T. & Tina which ended up being a bust after four episodes. The show's failure is what caused Morita to return to Happy Days in 1982. While Morita took his brief leave, Al Molinaro continued his role on the show as Big Al. This is where the timeline begins to get a bit funky.
When "Guess Who's Coming to Christmas" aired as a rerun in 1975, the show's writers created a new intro segment. In this segment, the Fonz tells Arnold the story of the episode in a flashback/memorial style. However, after Morita left the show in 1976, the writers reshot the Fonzie intro segment with Big Al instead of Arnold. So, while Fonzie is telling the same flashback in "Guess Who's Coming to Christmas," he is now speaking to Al, not Arnold.
Today, when this episode is aired, fans see the flashback scene with Al. Whew! That is a lot to follow.