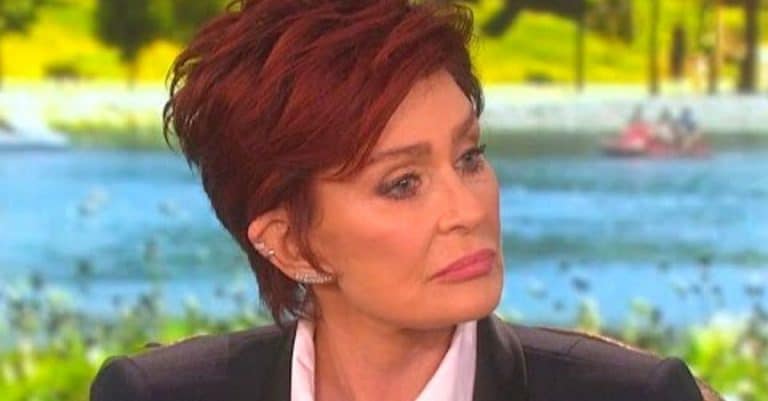 A report from Consequences of Sound alleges that The Talk host Sharon Osbourne is under fire for using offensive anti-Asian and homophobic slurs. They include comments of Asians being "slanty eyed" and "wonton," while allegedly calling an openly lesbian hostess a "fish eater" and "p**sy licker."
These accusations follow a brief internal investigation after Osbourne defended Piers Morgan after he left his show. Osbourne received backlash for defending him on The Talk following his own defense of the British Royal Family against Meghan and Harry's interview with Oprah. Accusations against Osbourne of racism and homophobia come from inside testimony from those who participated on the show.
Reports allege Osbourne used racist and homophobic slurs in the past
1. Exclusive: Sharon Osbourne, co-host of the CBS daytime panel show "The Talk," would frequently refer to then-co-host Julie Chen, who is Chinese American, as "wonton" and "slanty eyes," according to multiple sources. https://t.co/6A4DrRnSVx

— Yashar Ali 🐘 (@yashar) March 16, 2021
Reporter Yashar Ali lists former The Talk co-host Leah Remini as one of his sources for these recent accusations. The Huffington Post and New York magazine writer shared an article on his personal Substack, with Remini among multiple other sources. In 2018, the show dismissed Remini and Robinson Peete.
Remini claims that Osbourne called Julie Chen, wife of CBS chief executive Les Moonves, "slanty eyed" and a "wonton."
RELATED: Sharon Osbourne Apologizes For Defending Piers Morgan On 'The Talk'
Remini, and other sources, further claim that Osbourne offensively referred to Sara Gilbert in homophobic terms. Gilbert is an actress and the first openly-lesbian host of The Voice. Accusations allege Osbourne called her a "fish eater" and "p**sy licker." Remini specifically claims Osbourne would use homophobic and racist slurs in combination with phrases like "Why won't the p**sy licker do anything about the wonton" or "Why won't the fish eater be part of this discussion?"
Fallout from past and recent behavior
An addendum to my previous Tweet. Never in my life did I utter the words that Holly was "too ghetto" to be on the Talk, as well as not having her fired.

— Sharon Osbourne (@MrsSOsbourne) March 14, 2021
Reportedly, these accusations of using racist and homophobic slurs did not happen in a vacuum. Osbourne faced fallout after she defended Piers Morgan when she tweeted "@piersmorgan, I am with you. I stand by you. People forget that you're paid for your opinion and that you're just speaking your truth." In response to backlash, Osbourne apologized to communities of color who felt hurt or betrayed by her actions. However, Holly Robinson Peete also alleges that Osbourne referred to her as "too ghetto" and contributed to her dismissal from the show.
CBS launched an internal investigation following a heated discussion on The Talk defending Piers Morgan, which the network briefly suspended. However, Page Six reports that the show's future is once again in limbo and the network issued the following statement: "CBS is committed to a diverse, inclusive and respectful workplace across all of our productions. We're also very mindful of the important concerns expressed and discussions taking place regarding events on The Talk. This includes a process where all voices are heard, claims are investigated and appropriate action is taken where necessary. The show will extend its production hiatus until next Tuesday as we continue to review these issues."