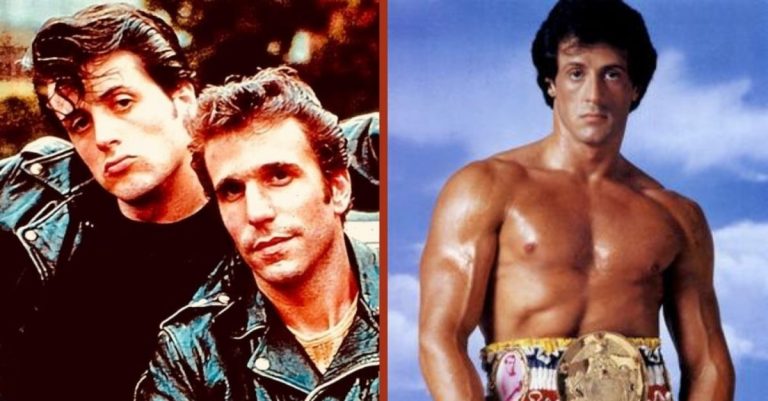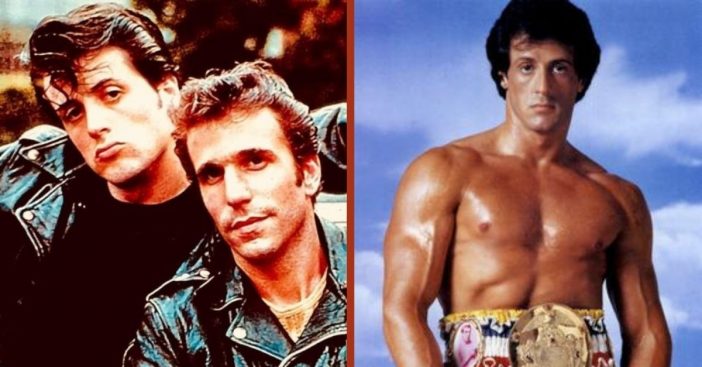 In the early '70s, Sylvester Stallone and Henry Winkler were working together on the drama film The Lords of the Flatbush. Richard Gere had originally been cast for the part of Chico but was fired because of conflicts between him and Stallone. When Winkler stepped in it was a welcome change. "I made good friends with Sly," Winkler said in a virtual interview with Vulture. "He is brilliant. So dry and funny, so literate."
Winkler went on to recount some amusing stories about Stallone. He discussed how his friend painted the windows of his apartment black so as not to be distracted while he was writing. He also remembered picking up Stallone after his car had stalled out on Sunset Boulevard. But Winkler's most interesting story has to be how he helped Stallone keep the script to Rocky.
Winkler Saves 'Rocky'
Back when Winkler was working on Happy Days in California, Stallone gave him a script he had written. Winkler then took the script to ABC. They gave him the money to produce it, but ABC wanted to bring in a new writer. Winkler recalled saying to Stallone, "Well we're going to get the movie made, good news. Bad news is they want to replace you as the writer."
RELATED: This Song Was Meant For 'Rocky III' But Ended Up In Another Classic Fighting Movie 
Stallone was clearly not okay with that. He said to Winkler, "Please, Henry don't let them do that to me. Don't let them do it." Winkler obliged his friend, returned the money to ABC, and with a little meandering was able to get the script back. "Because I was the Fonz, I had a little bit of play room," Winkler remembers. "I gave the script back to Sly and it went on to become Rocky.
Sly And Winkler's Friendship
When Winkler was asked if he saved Rocky he simply responded, "I was loyal to Sly." That friendship and loyalty made sure that the script to Rocky stayed in the right hands. Winkler remembered of Stallone, "he went on to make an unbelievable film." It's hard to imagine what Rocky would have been like had Winkler not retrieved the script for his friend. Despite his modesty, Winkler really did help save Rocky. 
For Sly's entire story… please enjoy our deep dive video:
For more of these throwback videos, check out our YouTube Channel!