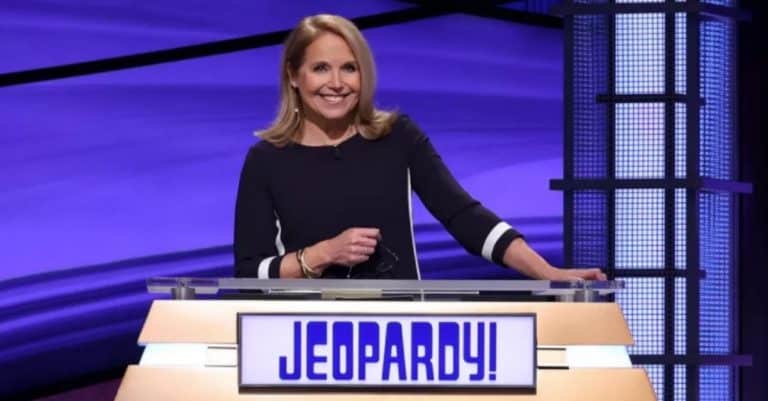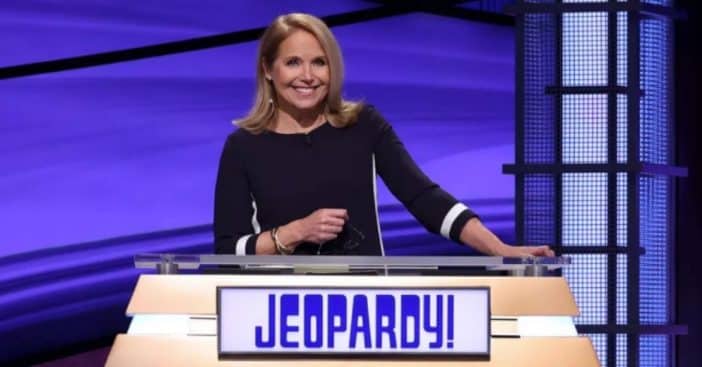 Katie Couric recently debuted her guest-hosting slot on Jeopardy! and fans subsequently reacted online, with mostly good reviews for the journalist. Couric also has become the first woman ever to host the longtime game show, and on International Women's Day nonetheless.
"I thought you were fantastic, Katie. Your love for the show and enthusiasm shone through, and you were super nice to the contestants, which was heartwarming," one person says online.
Fans react to Katie Couric on 'Jeopardy!'
Another said "I am really digging Katie Couric as the guest host of @Jeopardy! Great job!" Another adds, "It turns @katiecouric absolutely crushed it tonight. I don't know why anyone didn't expect that."
RELATED: First Female 'Jeopardy' Host Appears On International Women's Day
While most reviews were positive, there were some that weren't so positive as well. "Well, 'Perky Katie' Couric needed something legit to do since it appears she's no longer relevant," one person says of Couric's guest-hosting debut.
Honoring Alex Trebek during her first episode
I am really digging Katie Couric as the guest host of @Jeopardy! Great job!

— Eric Salser (@ericpsalser) March 9, 2021
Couric will be hosting the show for two weeks until Dr. Mehmet Oz takes the stand from March 22-April 2. There's a full schedule available of the guest hosts and their time slots for anyone who is interested in seeing who takes over and when. All of the guest hosts so far have done their part to honor the late Alex Trebek.
Couric did the same, opening her first episode debut with honor to Trebek. She also announced that Jeopardy! would match every dollar won on each show she hosted and donate it to Stand Up To Cancer. "It is such a thrill to be here guest hosting a show I've watched and loved for years. And of course, a real honor to help out as all of us recover from the loss of the truly irreplaceable Alex Trebek," she says. "Jeopardy! will be matching the winnings from each show I guest host and donating that amount to the pancreatic cancer dream team from Stand Up To Cancer. So thank you, Jeopardy! Now let's have some fun."